Staying Connected
More in this issue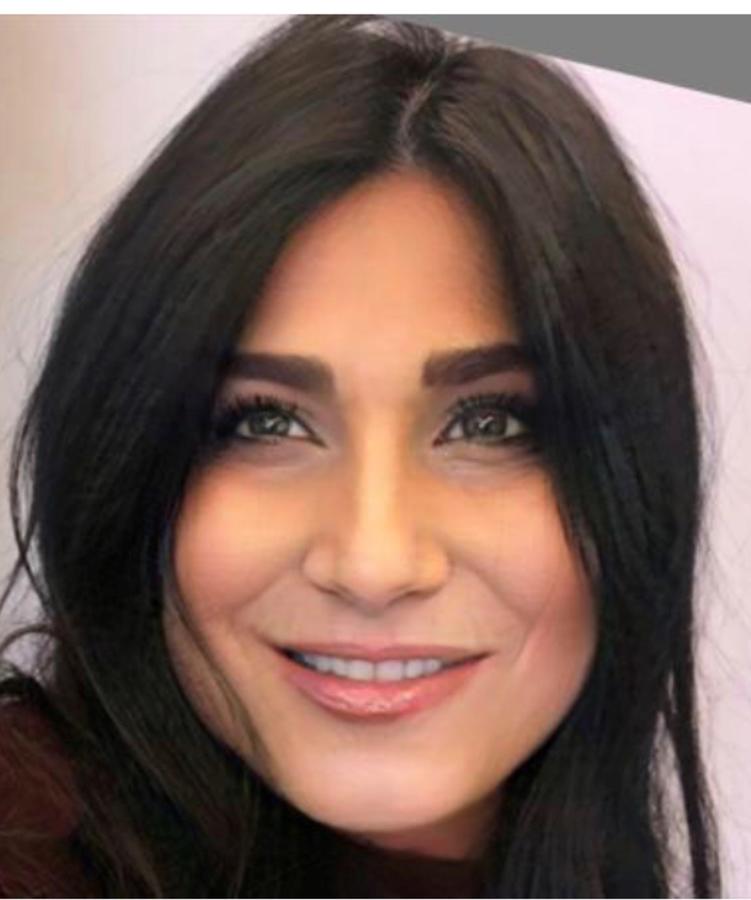 Faten Ali Shehab (BA '89) works in interior design and furniture retail in Atlanta, Georgia, USA. She was formerly a contract project manager at the company Ford Land. She is married to lawyer Hassan Elkhalil and has two sons, Ali, a former soccer player at Georgia State University and current third-year student at Emory Law School in Atlanta, and Jad, who is studying pre-med on a soccer scholarship at Georgia State University with an anticipated graduation date of May 2018.
Amani Adib Saad (BA '00) is currently living in Sidon. She has worked as an interior architect, instructor and area manager for a private company after completing a Master of Arts and Sciences at Lebanese University. She has two children.
Wassim Salem (BE '01) is living in Dubai and married to LAU alumna Lida Antonios. He worked as MENA lead director of infrastructure at AECOM Dubai and is now pursuing other opportunities.
Fadi Mohammad Hashem (MBA '03) received his PhD from Cranfield School of Management in the UK. He works as a senior trainer and consultant. He has trained senior officials in the Qatari government as well as managers at Saudi Telecom. He also works as a consultant with the Jeddah Chamber of Commerce and Industry. He is married to Dina Abdul Rahman and has a son, Mohamad Rafic.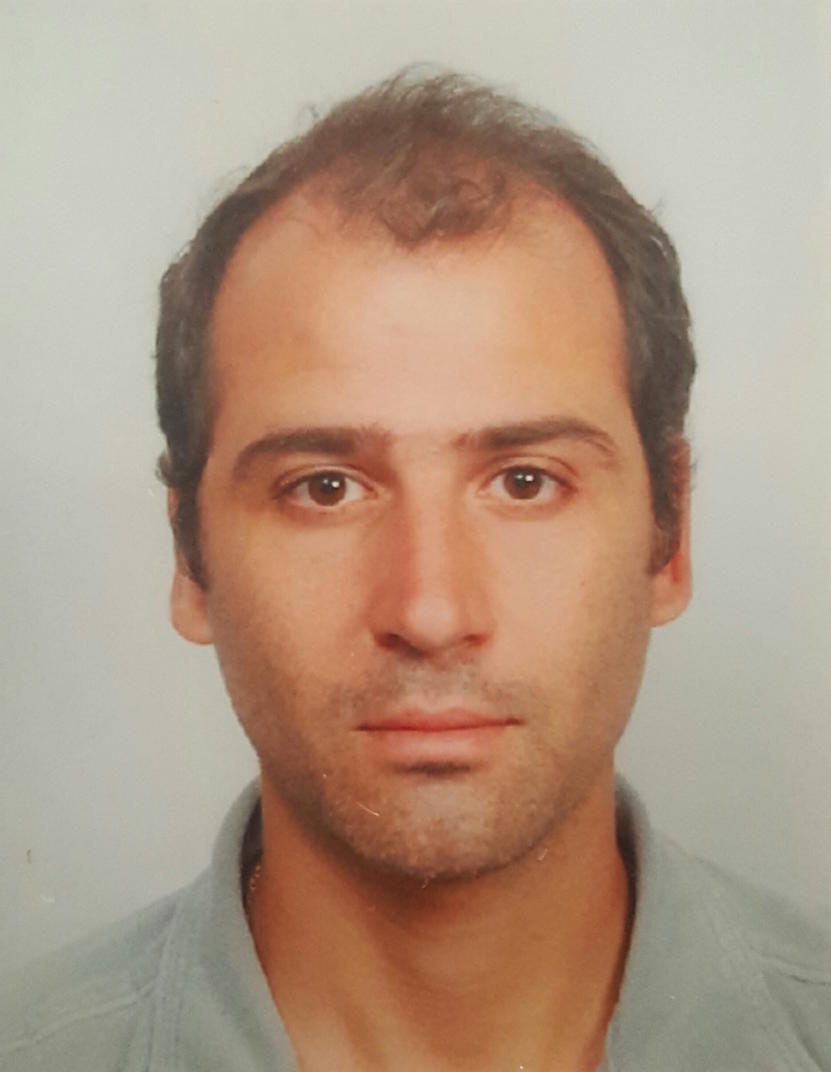 Philippe Germanos (BS '05) owns and manages Guita Bed&Bloom, an eco-friendly guesthouse and organic farm that promotes agritourism, ecotourism and wellness in Akoura. He received his MBA from Insead Business School, based in Fontainebleau, France, and worked as a software developer and then consultant at Murex before launching Guita Bed&Bloom.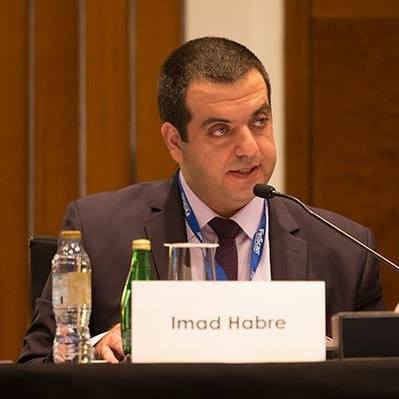 Imad Hanna Habre (BS '06) received an MBA in Finance from the American University of Science and Technology before beginning at IBL Bank as the group head of Internal Control. Imad is a certified anti-money-laundering specialist (CAMS) and recently earned two advanced certifications from the ACAMS association. He also spoke at the ACAMS MENA-region's annual conference in Dubai in 2017, as well as at various events conducted by Bureau Van Dijk in Dubai, Cairo, Amman and Beirut on sanctions and financial crimes.
Eli Maroun El-Helou (BE '07) is working as a business development manager at InfoTech Business Solutions (part of MIDIS Group). He lives in Lebanon with his wife and two sons, a two-year-old and a newborn.
Patrick Gharios (BE '07) is founder of Hipernation, a live-streaming business startup. He was formerly a solution architect for Ericsson Telecom. He lives in Beirut.
Selim Salame (BS '08) is living in Switzerland after having received his MSc in International Business Development in 2011 and an EMBA in 2016. He is the current head of advertising at Swatch Headquarters.
Farah AlHashim (BA '09) received an MFA in Filmmaking from the New York Film Academy in 2013 before obtaining an MA in International Affairs in fall 2017. She is currently Kuwait TV's Paris correspondent and an independent filmmaker, and is working on her PhD.
Patrick Mallouh (BS '09) is living in Dubai. He received a specialized master's in Marketing and Communications from École Supérieure des Affaires & ESCP in Beirut before beginning as a marketing manager for the Public Sector-Middle East & Africa at Amazon Web Services. Previously, he was Middle East brand and communications manager at Deloitte for over eight years.
Marc Chehwane (BS '10) is currently pursuing an Executive MBA at ESA/ESCP Europe. He is working as a business development manager at CDC Group and is chief financial officer for BTPIZ, an industrial zone in Northern Vietnam. He was previously an assistant manager at Ernst & Young. He lives in Doha.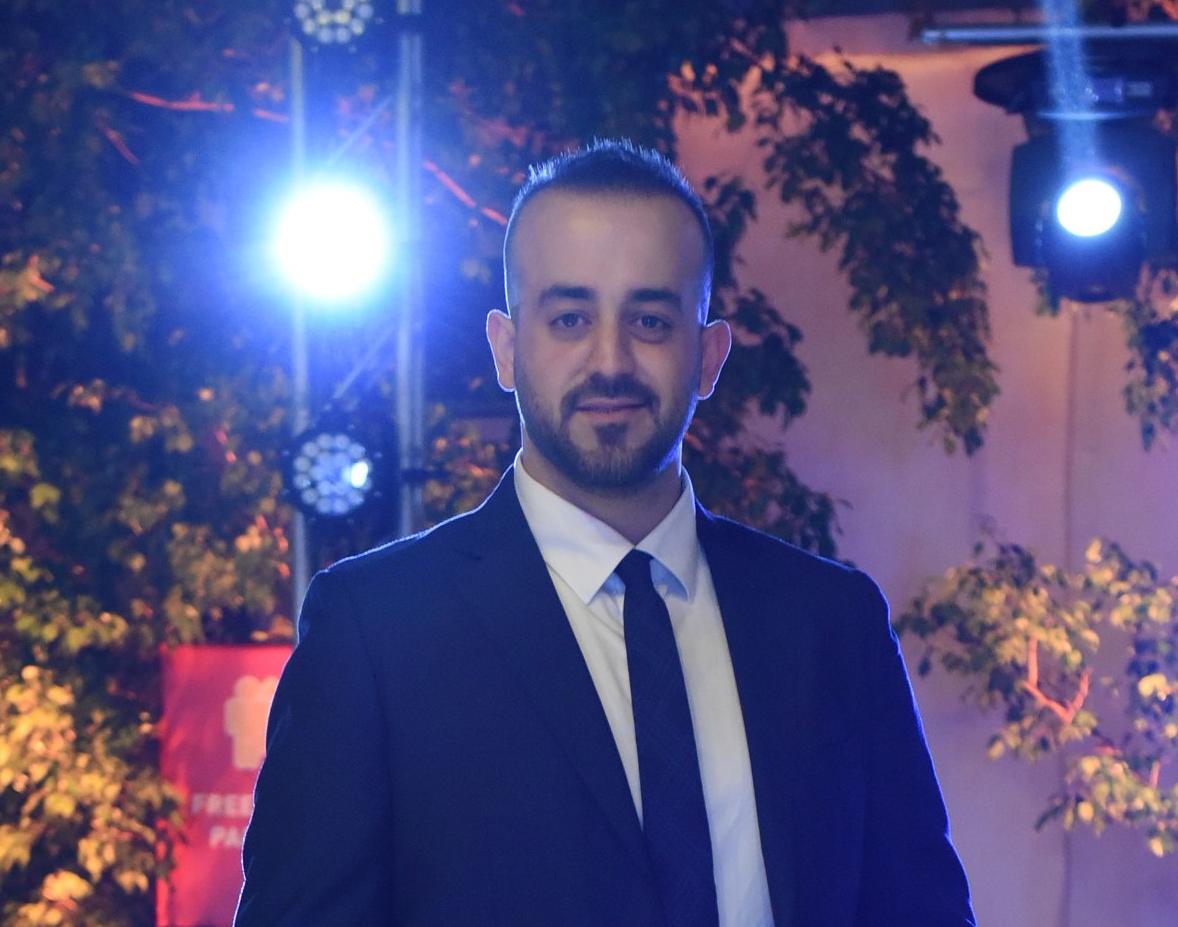 Nizar Imad Mahmoud (MBA '11) began his career by launching the Shallalat Al Barouk Hotel and Restaurant in Lebanon's Chouf region. He is currently a marketing supervisor with McDonald's Lebanon.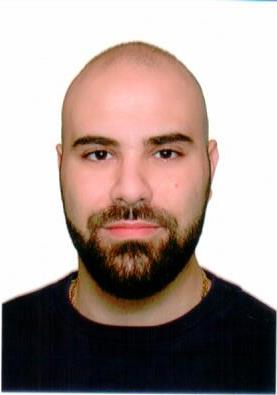 Jo Nammour (BA '11) is living in Hazmieh after having completed his certification with the Society for Human Resource Management. He is currently the senior talent acquisition coordinator at GlobeMed Group.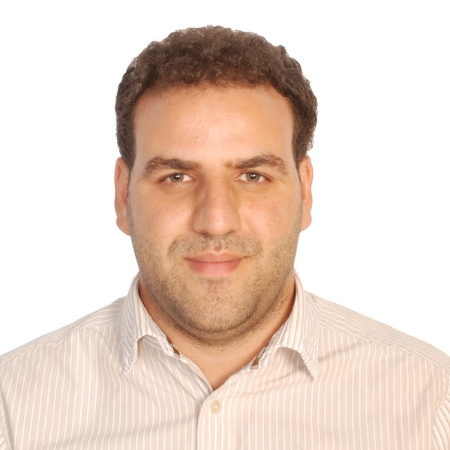 Nizar Al Sankary (BE '12) is living in Syracuse, New York. He received certification from the Project Management Institute in Pennsylvania in 2017 and is currently working toward his master's in Structural Engineering at Syracuse University. After that, he plans to pursue his PhD in Concrete Design. He launched his own business in August 2017 with the construction of a six-story building in Tripoli. He previously worked as an engineer in Cameroon and Saudi Arabia. He is excited to become an uncle in the coming month.
Souhad Sultan (BS '12) is enrolled in the MSc program in International Business and Management at the University of Westminster, London. Souhad was previously a contracts officer at MZ & Partners in Qatar.
Saja Algharib (BArch '13) is a graduate student at the University of Toronto and is working as an intermediate architect at the same time.
Dima Azzam Zeitouni (BS '13) worked for over a year with Medicals International's Vision Care Department in Kuwait. From there she was recruited by her current employer, Johnson & Johnson Vision, where she is the account manager with the biggest portfolio in the UAE. She currently lives in Dubai.
Yasmine Abbas (BS '14) is living in Dubai and working as a corporate communications manager.
Tammy El Hajj (BS '14) began as a humanitarian officer at the Australian Embassy in Beirut before moving to Sydney to work as a case officer with the Protection Team. Tammy is now working for the Australian government in the Administrative Appeals Tribunal and has recently gotten married.
Issam Kabbani (BE '14) is currently completing his MBA at the Insead Business School in Fontainebleau, France, where he lives.
Firas Obeid (BS '14) Firas lives in Beirut and works as a treasury, FX and capital markets dealer by day and as a supervisor at the LAU Fitness Center by night. He is applying soon to master's programs. He was proud to represent LAU and Lebanon at the 2014 World Fitness Championship in Las Vegas.
Edmond Shehadi (BE '14) is living in Lebanon now but will be relocating shortly to the Netherlands to begin work on his PhD in Computational Fluid Dynamics. He completed his master's in Computational Science at Uppsala University in Sweden.
Amal Chami (BA '15) received an LLM in International Law from the University of Nottingham in the UK in December 2017, graduating with merit. She worked from 2015 to 2016 for Cedar White Bradley Consultancy and is currently starting a business and job-hunting.
Bassema Abdulrida Houjeij (BArch '15) published her own book of poetry in December 2017, which also featured several of her paintings. She founded Arcadia World in Beirut and moved to Dar el Salaam, Tanzania, where she works in cooperation with her company's Beirut office. She has designed three villas in South Lebanon, a Japanese martial arts center in Equatorial Guinea, and a commercial mall in Luanda, Angola. She is currently designing a hotel in Masaki, Tanzania and got married in July 2017.
Rana Obeid (BE '15) is living in Doha and working as a civil and structural engineer.
Sarah Antoine Succar (BS '15) received an MSc in Athletic Development and Peak Performance at Southampton Solent University, United Kingdom, in 2017. She is currently living in Lebanon and working in medical sales. She has additionally worked as a dietician and sports coach.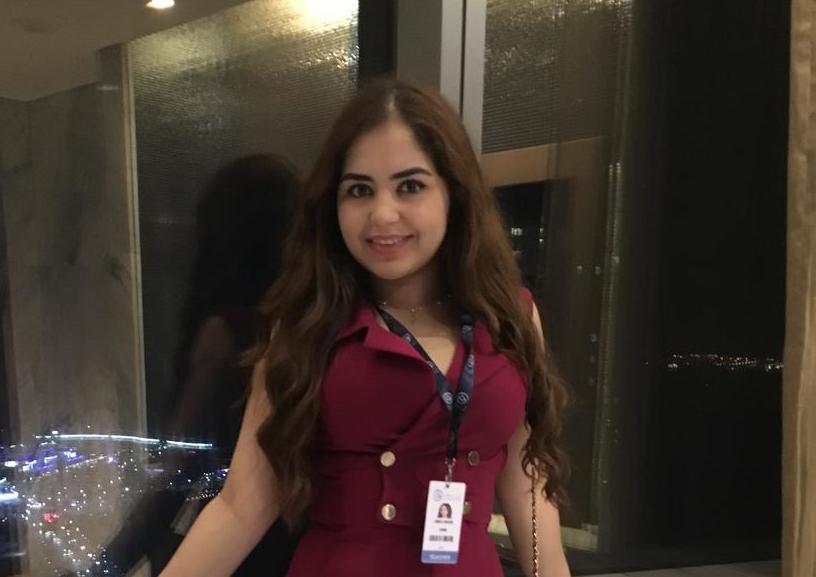 Lubna Al Majthoub (BS '16) is currently a teacher with Teach for Lebanon in the West Bekaa and is planning to continue her studies this fall. She attended the Qudwa Global Teachers' Forum, which aims to empower teachers to improve education, in Abu Dhabi in October.
Yahya Al Zein (BE '16) received an MSc in Structural Engineering with distinction from the University of Manchester in the United Kingdom. He now lives in Bristol, UK, and works as a civil engineer at EDF Energy. He was previously a structural designer at an architecture engineering company.
Zainab Atia (BS '16) worked as a marketing coordinator after graduating from LAU and is working toward an MSc in Management Consulting at University of Leeds, UK.
Hussein Basma (BE '16) completed his MSc in Automotive Engineering at the IFP School, a graduate engineering institution in Rueil-Malmaison, France. He now lives between Paris and Byblos and is working on his PhD in a joint program between LAU and Mines ParisTech.
Oussama El Assir (BArch '16) is a first-year student with Advanced Standing in the Master of Architecture program at the University of Toronto. Oussama is also working as a research assistant at the university.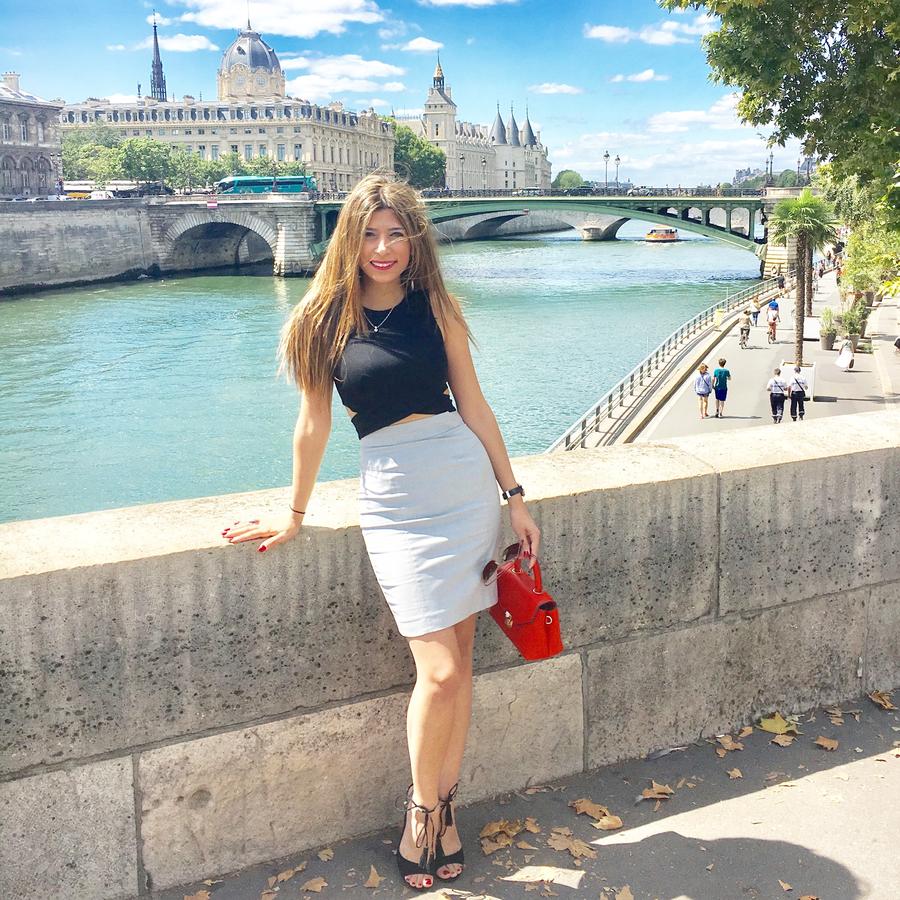 Mirella Saab (BArch '16) completed her master's in Business Design at Domus Academy in Milan, Italy, and is now working as a real estate consultant at Coldwell Banker, an international luxury real estate agency. She lives in Paris.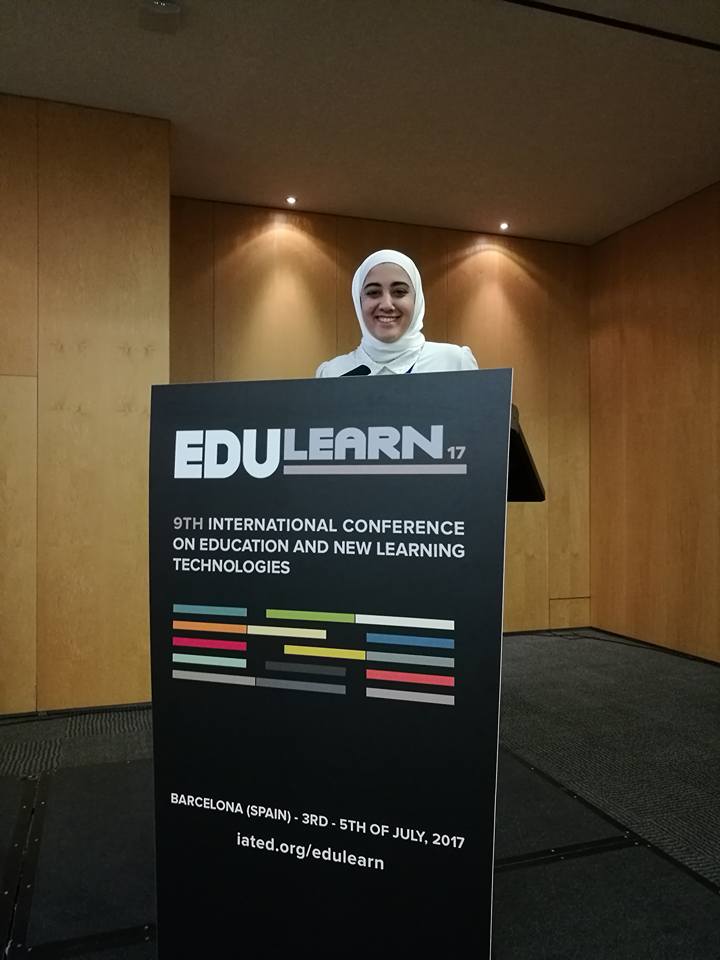 Farah Zein (MBA '16) is a school IT administrator in Lebanon. Her MBA thesis was accepted at the EduLearn Conference-Barcelona, where Farah presented among 88 participants from different countries. She will soon be applying to PhD programs.
Line Itani (BA '17) Line is currently the project coordinator and visual communicator at the NGO APEAL. She recently won Best Short Film at the European Film Festival's Lebanon Students' Short Film Awards for her LAU senior movie Brine.
Rony Boulos Tayoun (BE '17) is currently pursuing an MS in Management from the European School of Management and Technology in Berlin. He completed an internship with Daimler (Mercedes-Benz) in Stuttgart from April to September 2017.