Welcome to Lebanon: The New Face of Tourism
More in this issue
People are going back to their roots, back to the villages, eating local food from the local farm. It allows people to be proud of what they have.
It is no longer 2010, when Lebanon beat all previous tourist-arrival records with more than two million visitors. Nor is it 2013, when a war raging next door in Syria and sporadic explosions in Lebanon brought tourism to a discouraging slump, causing it to drop by nearly half the 2010 level, with governments in the Gulf and the West issuing travel warnings to their citizens.
Lebanon has finally largely recovered in the aftermath of an unrealistic and over-optimistic tourism surge that relied on wealthy visitors, luxury travel packages, and expensive excursions, which quickly dried up in the face of challenges to the country's political stability.
Paradoxically, this most recent period of political and economic instability laid the foundation for a much more sophisticated and sustainable tourism industry. High-end hotels, nightclubs and bars, though still popular, have been joined by more environmental and cultural tourism. Also, more Europeans — 35 percent in 2017 compared to 29 percent in 2011 — are coming relative to Gulf residents, who made up 30 percent of visitors last year compared to 35 percent previously. Five-star suites are out; guesthouses are in.
"I think there's more and more pride in tourism," says Rania Haddad, associate professor of hospitality management and marketing at LAU's Adnan Kassar School of Business. "This wasn't always the case. We have nice places in Lebanon — not just traditional tourist places."
For the past several years, Haddad has not only been teaching about tourism, but also living it in her home country. She often spends weekends at guesthouses in rural parts of Lebanon, something that is now widely available due to renovations of old homes to serve the growing trend of sustainable tourism.
"People are leaving the city to discover nature. It's not just about being in a playground or at the pool. People are going back to their roots, back to the villages, eating local food from the local farm. It allows people to be proud of what they have," she says, noting that regardless of changes in tourism habits, the sector still accounts for around 20 percent of Lebanon's GDP.
Even in Beirut she sees the trend moving toward budget and medium-priced hotels, along with growing low-cost airline options, and simple walking tours by local guides.
This has developed as much out of necessity — with visitors in the midst of a recession saving money by living the simple life for the weekend — as out of a passion for authenticity, rediscovering a way of life that might have otherwise remained separate from their urban lifestyles.
Just over a decade ago, the Lebanon Mountain Trail, inspired by America's Appalachian Trail, was established, incorporating 75 towns and villages into 440 kilometers of scenic paths from north to south. As the trail was developed, so were guesthouses along the route, renovated to accommodate hikers while boosting the incomes of villagers. Around the same time, outdoor excursion groups for fruit picking, biking, caving and wine tasting began proliferating, offering weekend getaways to scenic rural areas both for Lebanese who wanted to discover their own backyards and foreigners who were looking for a more authentic travel experience at different times of the year — not just summer vacation.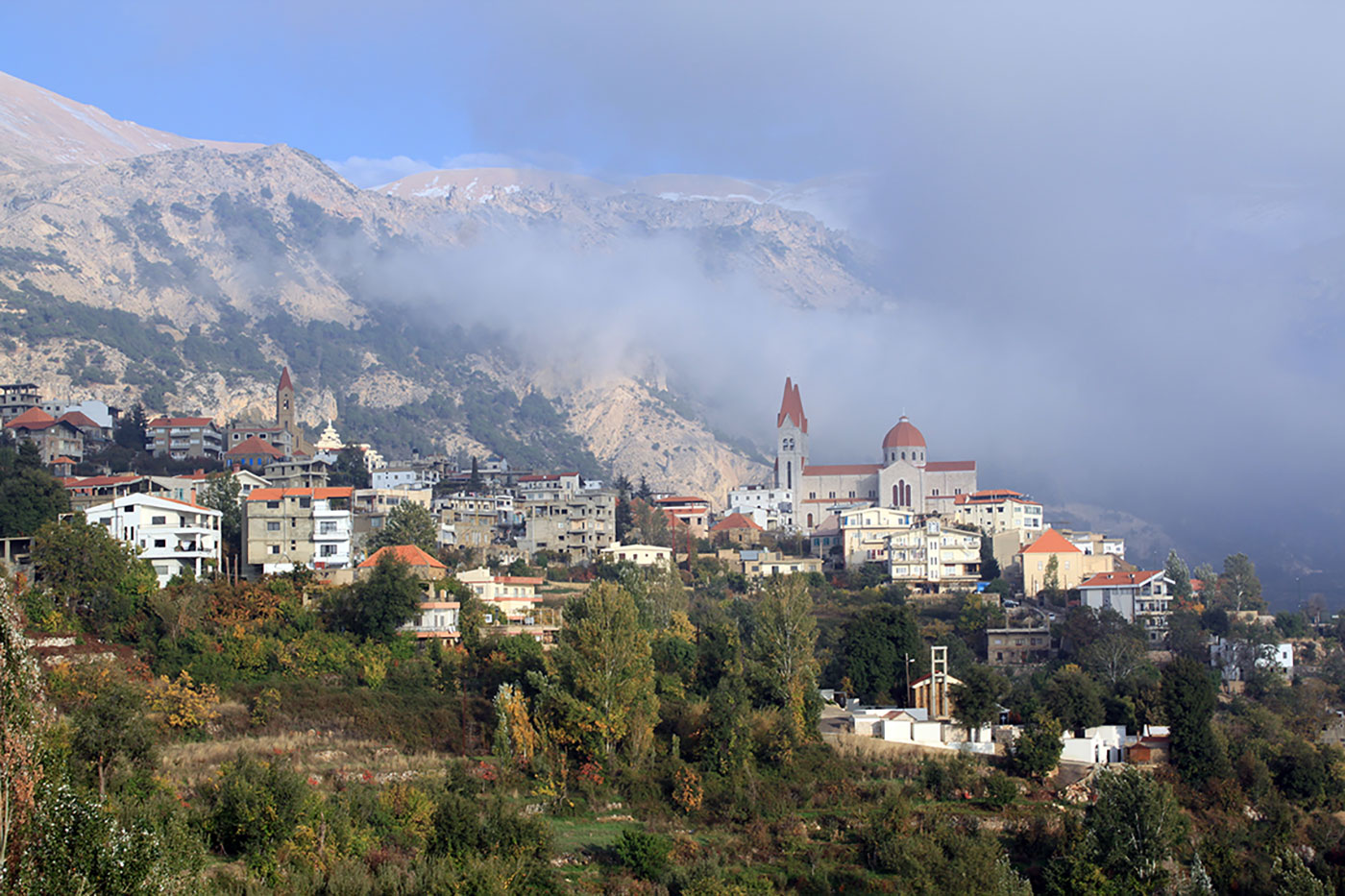 One of the early entrepreneurs to open guesthouses was Orphée Haddad, a Paris-based lawyer who started his business in 2001 and has since seen it grow in popularity.
"When we started out in 2001, the concept of guesthouses was novel to Lebanon," recalls Haddad, who has been spending more time in his native Lebanon as his business, L'Hôte Libanais, a travel website for Lebanese guesthouses, has grown. What started as an attractive option mainly for European visitors has now become popular with Lebanese eager to explore their own backyards through authentic travel experiences.
"The tourism and hospitality sectors have long been pillars of the Lebanese economy, but essentially, if not exclusively, based on the classic hotel and resort concept," says Haddad. More recently, however, he has found that "things like interacting with locals, taking part in the country's everyday life practices and habits, feeling that a trip is bringing something positive to the host communities and the local environment" are all ideas that are gaining ground.
Indeed, less than two decades ago, a great number of travelers would choose a hotel by relying on its star rating and location. This is not true anymore. "Discerning travelers do their best to avoid long corridors and large breakfast rooms, looking instead for an experience that reflects the country's essence," notes Haddad.
One such guesthouse is that of Jamil Azar, in Beirut's Tabaris district. The three-bedroom flat, which Azar shares with his guests, dates back to the beginning of the last century. It is where the retiree and hotelier welcomes guests from all over the world, mainly young Europeans on short vacations.
"I didn't expect people to come — they have warnings from their governments. They say they're surprised that when they go down to Gemmayze they feel safe," says Azar, who opened his home to tourists in 2005. "Most people are coming for the first time. They have this idea about the war in Beirut, because the media says it's dangerous."
In the end, he says, they're always won over by the food, hospitality and scenery, and most of his first-time visitors say they want to return.
He emphasizes that his guests are there for culture — not high-end shopping.
"They love the ruins; they love Tripoli. They don't like some of the malls – they say they're too modern," he says.
Two such visitors are Zeta Georgiadou and Hielke Hijmans, a Greek and Dutch couple living in Belgium. They say they came to Beirut for a short getaway off the beaten track.
"Beirut was indeed the lively city we hoped for," says Hijmans. "It was a fascinating mixture of Eastern and Western cultures."
During their one-week stay, they explored the capital and other areas of Lebanon, with their favorite aspects being the guesthouse hospitality and the local walking tours.
Haddad, the LAU professor, says that if Lebanon's popularity as an authentic travel destination continues to grow, this year could see another record turnout.
"If the stability remains, we might have a better year this year," she says.