Meet LAU's President-Elect, Dr. Michel E. Mawad
More in this issue
Having transformed the school of medicine into one of the premier schools in Lebanon, Dean Michel E. Mawad will bring excellence in leadership and strategy, as well as a deep sense of compassion, to the presidency.
On October 1, 2020, Dr. Michel E. Mawad, dean of the Gilbert and Rose-Marie Chagoury School of Medicine will succeed LAU President Joseph G. Jabbra. A graduate of the University St. Joseph School of Medicine, Dr. Mawad spent 10 years of his remarkable career at Columbia University Hospitals in New York City and 30 years with Baylor College of Medicine in Houston, Texas, before returning to the Middle East in 2016.
Among his many achievements and the key positions he held at Baylor in the departments of Radiology, Neuroradiology, Neurosurgery, Neurology and Ophthalmology, he pioneered minimally invasive techniques for the treatment of cerebrovascular disorders such as aneurysms, arteriovenous malformations, and stroke.
Dr. Mawad holds several patents, boasts more than 300 publications and has received research and educational grants totaling over $4.25 million in addition to various honors and awards.
Prior to his appointment as dean of the school of medicine, he spent two years building a stroke center as a member of the Neurological Institute at the renowned Cleveland Clinic in Abu Dhabi, and shortly after joining LAU in 2017, established the first and only Comprehensive Stroke Center in Lebanon, housed at the LAU Medical Center-Rizk Hospital.
In the span of four years, Dr. Mawad transformed the LAU school of medicine into one of the premier schools in the country, increased student enrollment, doubled the size of the faculty, revitalized clinical research, expanded the clinical teaching facilities and forged affiliations with other institutions and hospitals to accommodate the growing number of our residents over and above LAU Medical Center-Rizk Hospital's absorptive capacity.
Here, Dr. Mawad speaks candidly about the challenges that lie ahead and his plans for sustaining LAU in the face of the economic, health and humanitarian crises in Lebanon.
What major challenges and opportunities do you foresee for LAU in the immediate future, and how would you address them to ensure our institution retains and builds on its positioning in Lebanon and the region?
There will no doubt be many challenges. Existing difficulties posed by the economic crisis and COVID-19 have recently been both overshadowed and exacerbated by the horrific blast on August 4 that devastated lives and shook an entire nation. From the unprecedented scenes we, as medical staff, witnessed at the hospital that night, I can tell you that the healing process is going to take a long time.
So, a humanitarian disaster of that scale cannot but impact us as a university, and it is incumbent upon us to lend our support where needed, both outside and inside our institution.
In addition, the ongoing health crisis and the surge of COVID-19 cases lately will have major repercussions on the fall semester and beyond; keeping the classes and the university going without jeopardizing the wellbeing of our main constituents, students, faculty, staff and administrative unit. Like many institutions, extreme hardships have been imposed on us, and we, at LAU, are doing our utmost to address them, among which are the damages and losses that our community has suffered after the blast.
Our priority, then, is to arrive at a solution that delivers academic content in the safest possible way, at least for the fall semester, while meeting students' expectations in return for their tuition fees.
"To fulfill our mission as a university, we need to offer the largest cross-section of the Lebanese population, regardless of their socioeconomic status, the opportunity to acquire a higher education that remains affordable in the current economic situation."
Another significant challenge is sustaining the university in the current economic crisis – a common concern for all institutions of higher education and school systems in Lebanon – which raises major issues such as recruitment, mitigating the erosion of existing faculty, building up our human capital and retention.
We have, therefore, come up with a plan, with a lot of help from the Board of Trustees, the President, the Council of Deans and the Administrative Unit, which we believe can alleviate the effect of the economic downturn.
To fulfill our mission as a university, we need to offer the largest cross-section of the Lebanese population, regardless of their socioeconomic status, the opportunity to acquire a higher education that remains affordable in the current economic situation.
Consequently, we have put a freeze on tuition fees and kept them at the official exchange rate of 1,515 Lebanese pounds to the dollar. We have increased financial aid to the tune of about $52 million and accepted to be paid in Lebanese pounds, which inevitably has decreased the fair market value of our revenues. We have also endeavored to retain our key assets, our faculty and staff, by supplementing their purchasing power through various remuneration measures to maximize our ability to retain our talent pool.
Unfortunately, a few faculty members have decided to leave the country due to the financial meltdown and the recent devastating explosion at the port of Beirut, so we must continue to do our utmost to stem the brain drain. Our intention is to retain all the faculty, with no layoffs, no furloughs, no salary cuts, and no change in benefits.
I continue to have hope so long as the economic situation does not persist for years; a protracted financial crisis will put a significant stress on the finances of the university that will have to be covered by the endowment. Although we face the possibility of some drop in enrollment, I believe that with the aforementioned measures (tuition freeze, adoption of the prevailing official exchange rate, helping the faculty maintain their purchasing power), we will be able to retain both the faculty body and the student body.
Given these challenges, are you concerned about the positioning of LAU at the moment?
No more concerned than any other president of any university elsewhere in the world. Locally, we are much better off than other universities or sister universities. We are well-positioned to continue to mitigate the economic and health situations for the foreseeable future, provided we monitor the operating budget very closely, on a weekly, monthly, and yearly basis.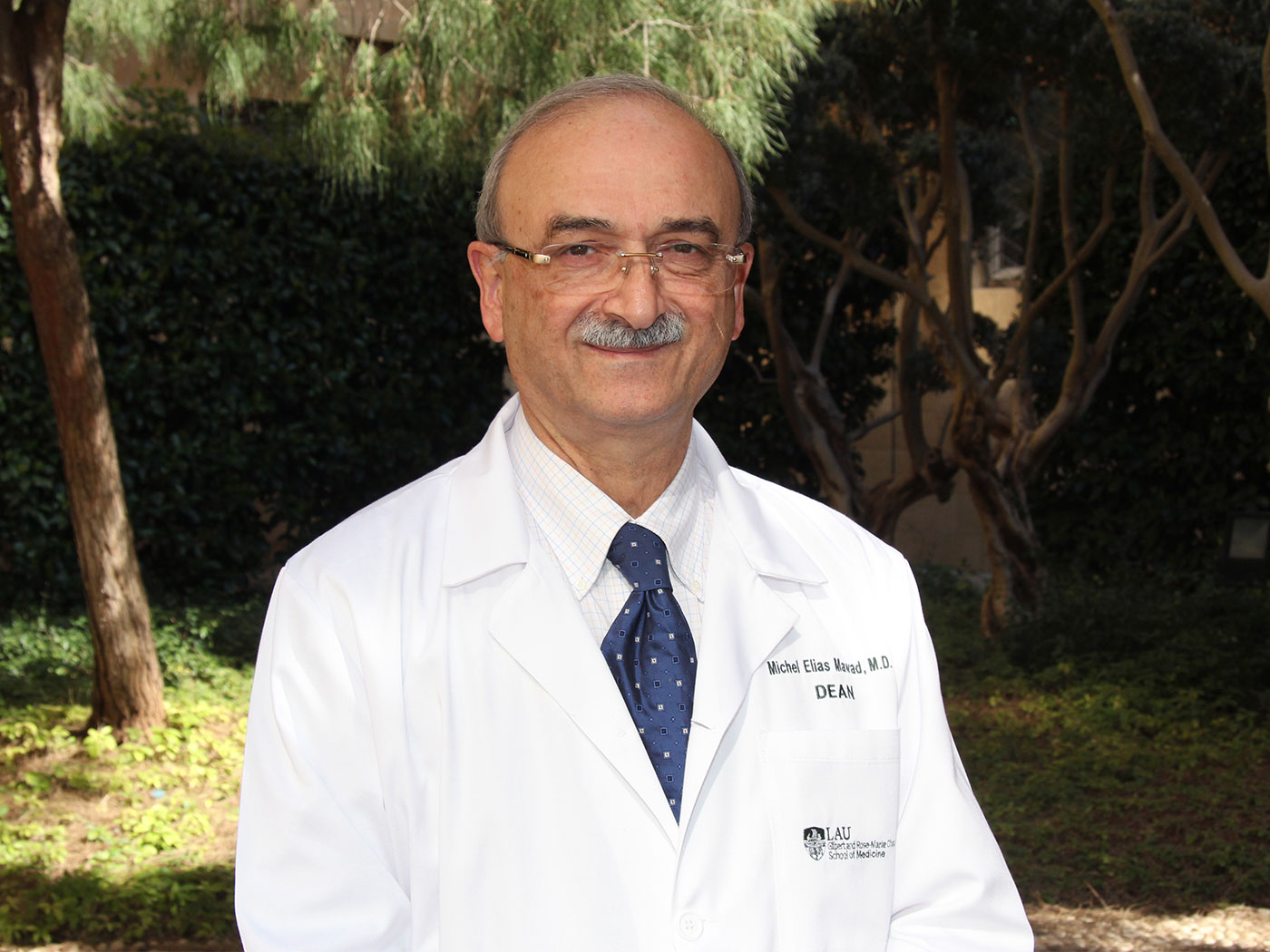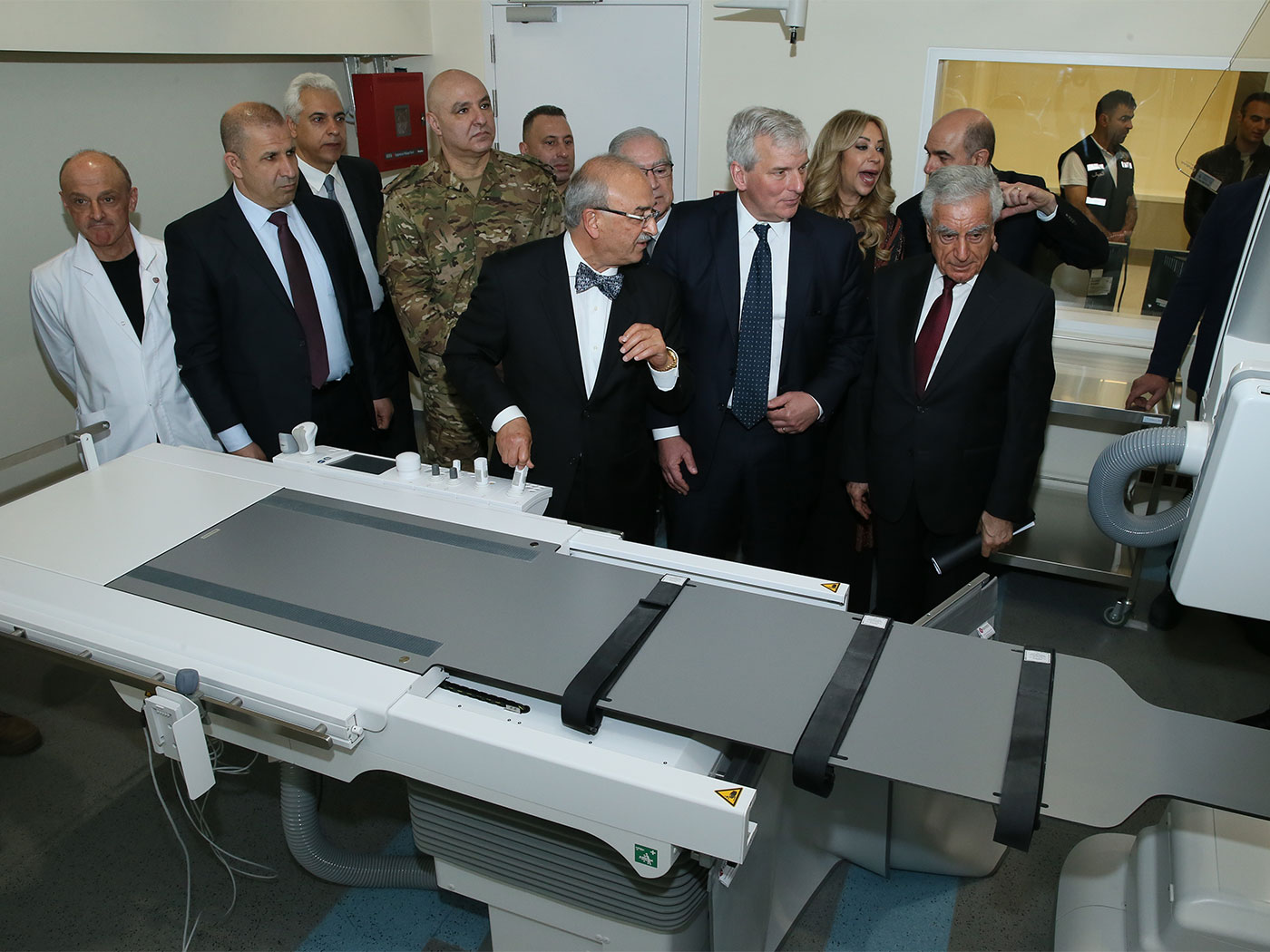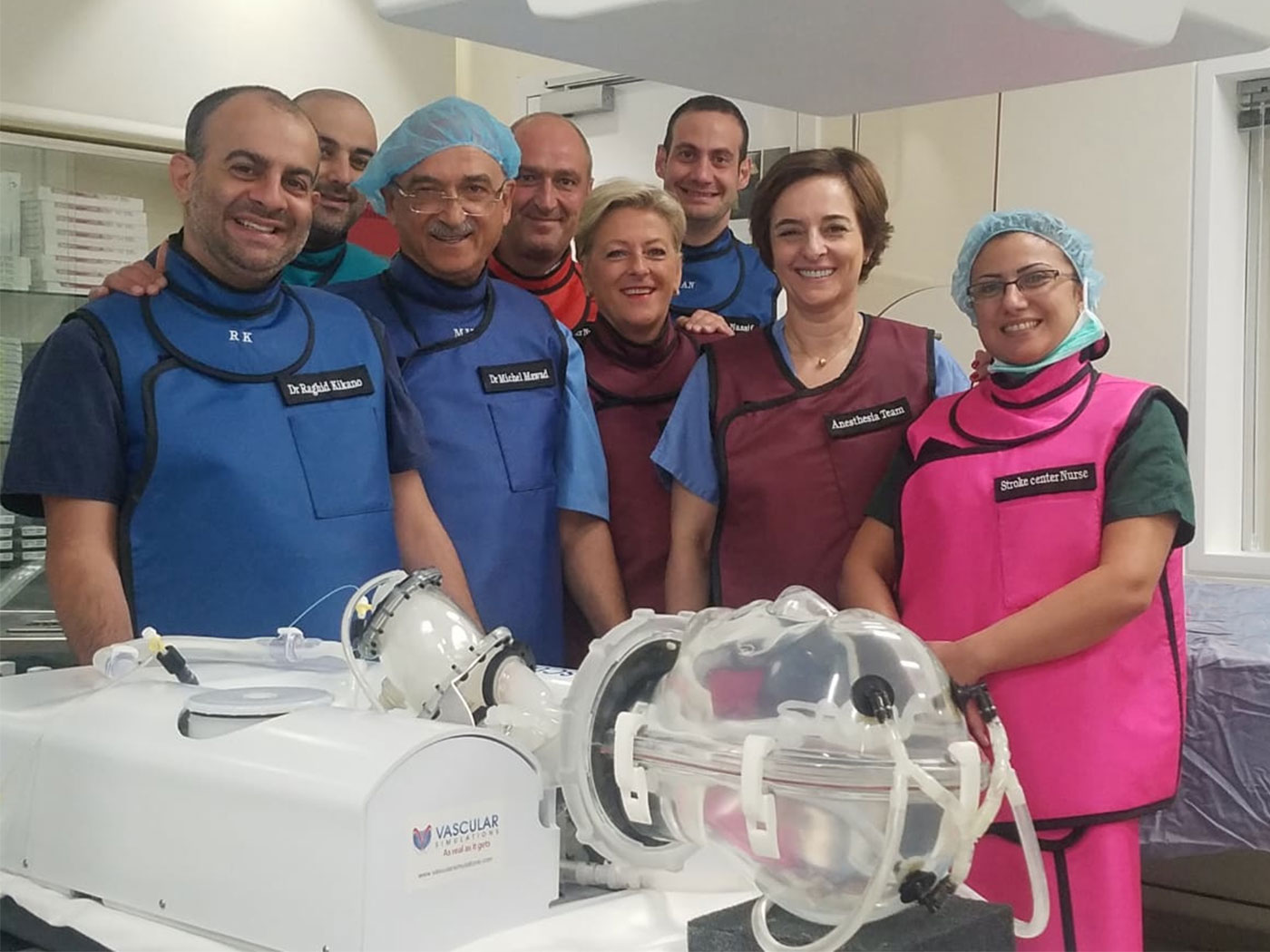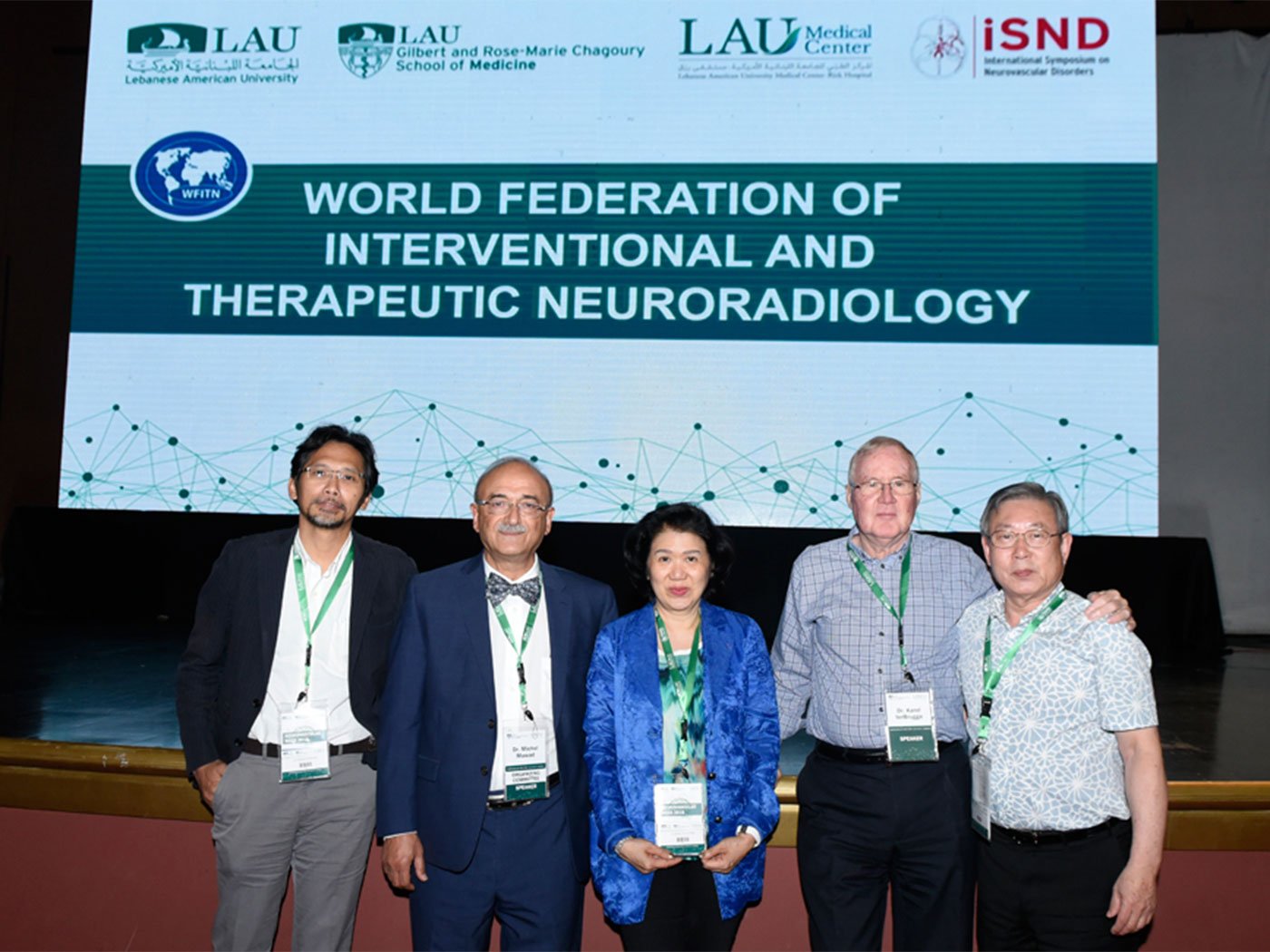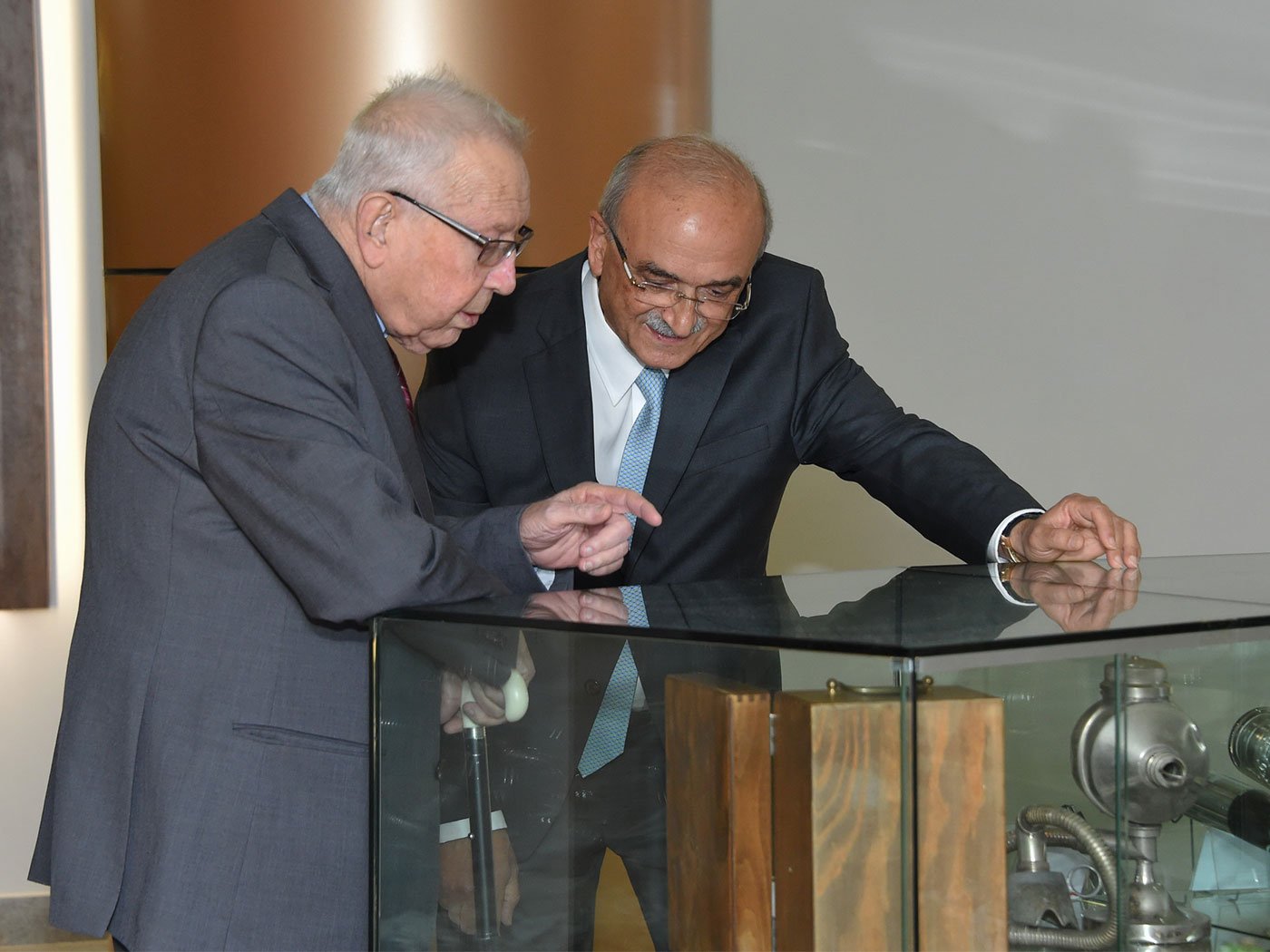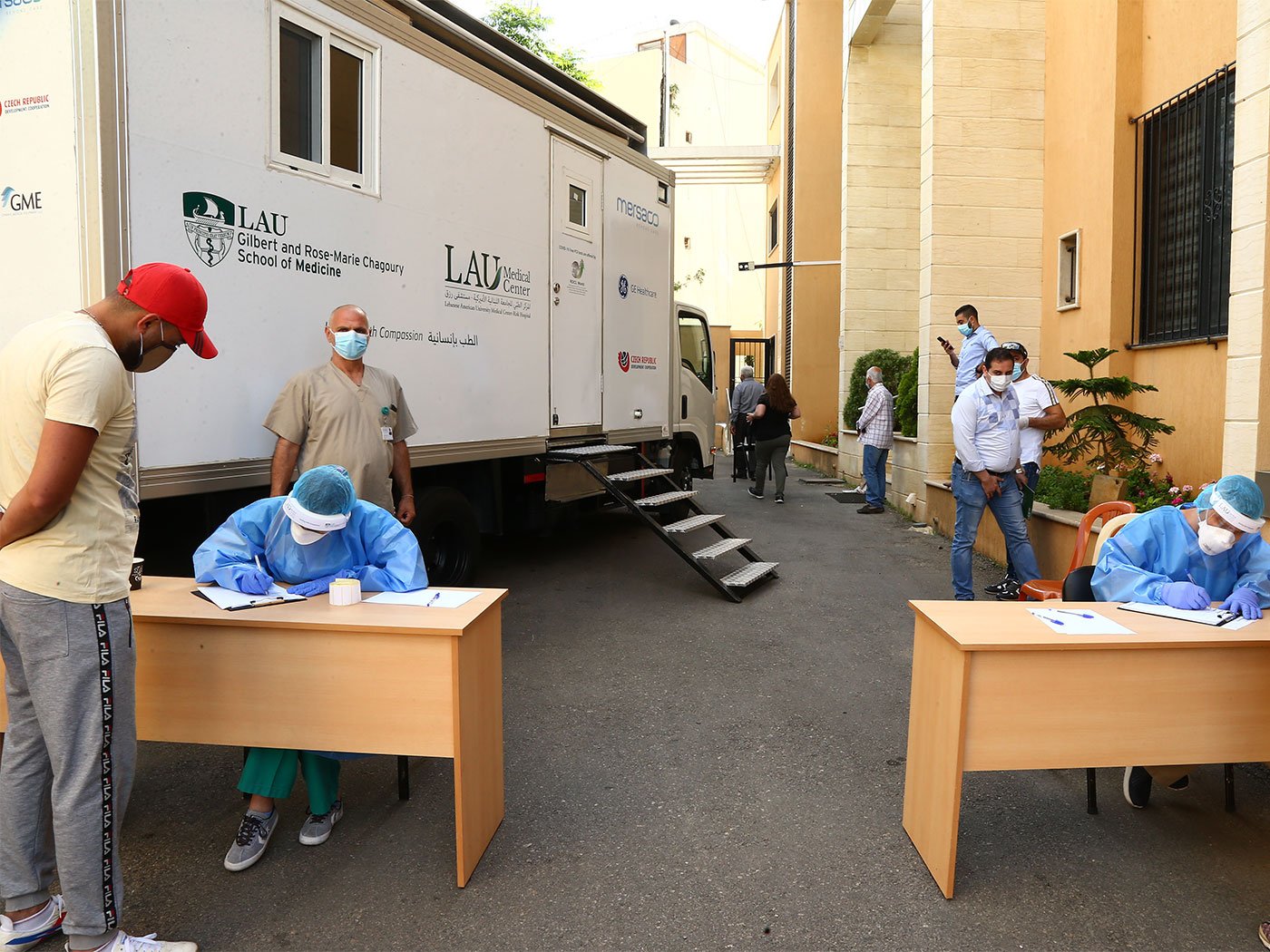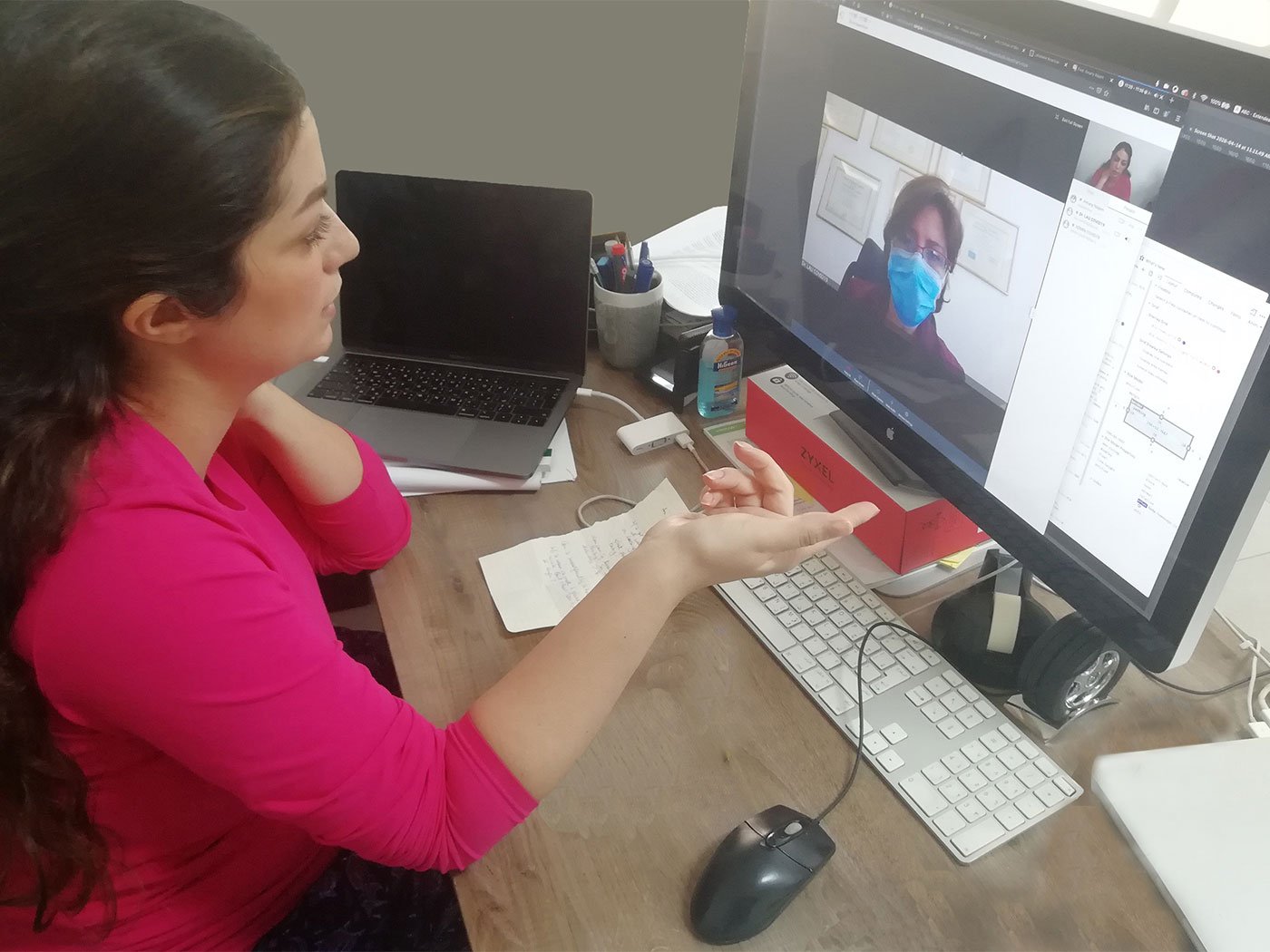 Fundraising, development, and alumni engagement will be major tasks for the president. What plans do you have for donor and alumni cultivation?
The hardships the people of this country have been suffering due to the economic downturn have been compounded by the blast on August 4. Today, there are urgent calls for aid to help repair homes, rebuild hospitals that have been destroyed and replenish medical supplies that had been designated for the fight against COVID-19. So, fundraising in Lebanon for the foreseeable future is going to be more difficult than ever, and we should concentrate our efforts among alumni in the GCC, the United Arab Emirates and in other countries where the economy is still reasonably robust.
"We must look at new markets, reinvent ourselves, and focus on LAU without Borders. We need to transform ourselves from brick-and-mortar physical content to online content – a challenge that we should turn into an opportunity."
Furthermore, as soon as COVID-19 improves, and the economic situation in the US subsides, the fundraising opportunities specifically in North America will be an opportunity to tap into. This is where we should invest our efforts: increase the number of alumni chapters, and improve our presence, particularly in cities known to have a large Lebanese diaspora that is financially independent. We are strategically poised to pursue these fundraising efforts in the US through our LAU headquarters in New York City.
We will also need to establish satellite offices in key cities in North America, such as Detroit, Houston, Los Angeles, Montreal and Toronto that have a large population of Arab-Americans and Lebanese-Americans, some of whom are well-to-do and remain very attached to Lebanon. The same applies to Mexico City, Rio de Janeiro and Sao Paulo.
We should retain local friends of LAU, alumni or otherwise, who are familiar with these communities, to cultivate potential donors in these cities and countries. These communities are usually very much in favor of contributing to humanitarian causes and to the support of higher education in Lebanon. Although we are quite rightly focusing on scholarships at the moment, we can eventually go beyond that, and approach people who are prepared to contribute toward a children's hospital, a cancer center or mobile clinics, for instance.
Which pillars of the Third Strategic Plan SPIII, ending 2022, do you intend to focus on?
Our major concern should be improving our revenues in the deteriorating economic situation in the country, so we must look at new markets, reinvent ourselves, and focus on LAU without Borders. We need to transform ourselves from brick-and-mortar physical content to online content – a challenge that we should turn into an opportunity – and extend our footprint to the Gulf countries and immediate neighbors. We need to hybridize our content delivery and be creative with our methods to attract more students or a different variety of students.
And by that, I mean not only delivery outside our borders, but delivery outside the norm, where pedagogical innovation will be instrumental. We will need to become more cognizant of shifting to online education and go beyond synchronous and asynchronous courses or taping a course, by becoming more creative in online course production and online student engagement. We should invest in innovative production studios, online course development and new electronic methods of content delivery.
In an interview on taking the deanship of the School of Medicine, you had said that you planned to invest your energies in developing the clinical practice at LAU Medical Center-Rizk Hospital. Are you satisfied that you have fulfilled that mission?
In all modesty, yes, I am. I transformed the clinical practice and clinical medicine at LAU and the hospital, establishing an infrastructure and a checks-and-balances mechanism. There is now a good credentialing process in place, and a good vetting process. We have brought in very good talent almost exclusively trained in the US and American Board Certified. We have also expanded the number of departments, increased the number of residency programs and added fellowship programs. In terms of the education of our specialists, we are on the way of becoming self-sufficient to compensate for the dwindling opportunities for training in the US.
There are still problems that need attention, of course, such as expanding and renovating our hospital facilities. Not only have the structure and quality of clinical medicine at LAU significantly improved in the last four years, but also the ethics governing the delivery of medicine. I have made sure to instill in everybody at the medical school the need not only to produce good doctors, but also good, ethical and compassionate doctors. Because anybody can be good, but those who stand out are the ones who are compassionate and ethical.
So far, from the educational, administrative and professional standpoints, your career has centered on the medical field, be it in universities or hospitals. Will you have to give it up entirely when you assume the presidency? And if so, what aspects of the field will you miss the most?
What I cannot give up are the values and the joy of being a physician. Being a physician makes you aware of how frail, how fragile a human being is. You develop this affinity with suffering, fear and anxiety. We, human beings are all the same. We all get scared, hurt, and worried the same way. This is what I have learned as a physician in the last 45 years, and I want to hold on to that to be able to help the people, faculty, staff, and students I am here to serve, to truly love and respect them.
Of all the roles I have played in my professional life, being an academician, a teacher, a researcher or an administrator, the one I identify with the most is that of a physician-healer who cares about the well-being of others. As a President of LAU, the well-being of all its constituents is paramount.