A More Inclusive Lebanon
More in this issue
Beirut is a fun place with a massive curtain. It's not what it appears.
Lebanon can seem like an exclusive club for many women of all backgrounds, migrant workers, the general LGBTQ community, the disabled and the poor — people who don't enjoy access to many of the basic legal and social protections of their more privileged counterparts. These include passing on the Lebanese nationality to one's children, fair and safe working conditions, and the right to have decent public services regardless of income or geographic location.
To the casual observer, Lebanon's exclusive society might not be apparent at first glance. With its towering skyscrapers, trendy bars, an international assortment of restaurants and an openly gay club scene, Lebanon — particularly the shiny coastal capital of Beirut — appears to much of the world as a cosmopolitan oasis in an otherwise highly conservative region. But scratch the surface just a little, and the oasis becomes a mirage of a freewheeling society that parties by night and neglects its most vulnerable by day.
"Beirut is a fun place with a massive curtain," says writer Priya Guns, a Canadian of Sri Lankan origin who moved to Beirut with her husband, a UN worker, earlier this year. "It's not what it appears. There are massive contradictions."
Though Guns was raised in Canada, she is often able to relate to migrant workers from South Asia because of the way she is treated on the streets of Beirut, including harassment from taxi drivers, soldiers, passersby and even hospital staff — until they learn she is Western.
"For me, the experience here is interesting. I feel the backlash, but at the same time I feel the privilege. My husband works for the UN, and he's white. I find it very conflicting as a Sri Lankan, and the guilt I have from being brought up in the West," she says.
While her appearance has led to unpleasant encounters, it has also led to her involvement in helping migrant workers in Lebanon at a community center, and sometimes intervening when seeing them in distress in public places, where they are often harassed without consequence.
An even larger group of alienated foreigners are the approximately 1.5 million refugees, the vast majority of whom fled the war in Syria next door. Unlike the domestic workers, Syrians share with Lebanese the same language and have a similar culture; however, they face many of the same issues of discrimination, harassment and, in many cases, violence. While the war in Syria, which began seven years ago, has elicited sympathy from many Lebanese, it has also reignited old tensions with Lebanon's neighbor.
Lebanon ranked number two on a recent survey of 25 countries on racial intolerance, and countries in the Middle East and Asia – Lebanon included – were found to be the most prejudiced against outsiders, according to the 2016 World Value Survey's Map of Worldwide Racial Intolerance.
But while advocates say there is much to do in order to increase diversity and inclusion in Lebanon, there is a bright spot: the rise in activism among Lebanese, particularly from among the younger generations. Over the past two decades, a number of NGOs have been established with the active involvement by young Lebanese.
"More activists are taking a stand," says Farah Salka, co-founder of the Migrant Community Center in Beirut. "There are more people coming in, volunteering."
Thanks to the work of volunteers and activists, there have been a few small but inspiring victories for inclusion in recent years.
In 2013, following an undercover video that went viral of an African woman being denied access to a beach club in Beirut, the Ministry of Tourism issued a ban on such discrimination. In 2015, the first domestic workers' union was established in Lebanon. Later that same year, during the outbreak of the garbage crisis, demonstrators from across the socioeconomic spectrum campaigned together against government corruption in waste management. Then, in 2017, Lebanon repealed its notorious "marry your rapist" law, which exempted rapists from punishment if they agreed to marry their victim. Spousal rape, however, has still not been outlawed, and Lebanese women continue to fight for the right to pass on their citizenship to their children.
Activists themselves have grown more inclusive in recent years. Some Lebanese women's groups are increasingly collaborating with, and supporting, migrant worker activists, an important step toward intersectionality and being allies for those with even less of a voice.
In addition to some small steps toward greater civil rights in Lebanon, there are also examples of individual actions that have given hope to those who don't necessarily fit in. The lead singer of the popular Lebanese band Mashrou' Leila is openly gay, which has been a part of the band's appeal for young fans looking for inclusive role models. Other Lebanese artists – such as singer Zeid Hamdan, the band Meen and director Lucien Bourjeily – have used their celebrity status and art to speak out against injustice and corruption. Meanwhile, the Lebanese movie Capharnaum has started a public conversation on poverty, immigration, race and child labor — and received an extended standing ovation at the Cannes Film Festival.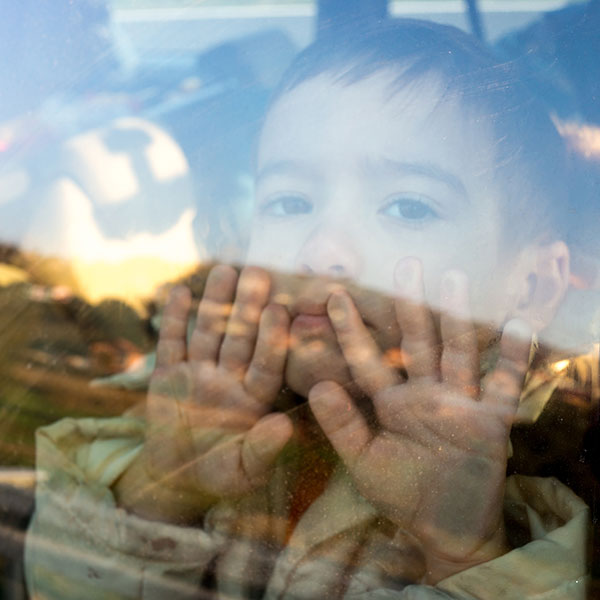 For visiting LAU Assistant Professor of Social Work Michele Kelly, it is her young students, generally more open to others than their parents, who foretell Lebanon's progress.
"I'm amazed at how much traveling they have done," she says of her students' excursions to other countries with more tolerant cultures. "They come back and they want to see improvement, and they have a very strong desire to see improvement."
There is increasing tolerance of others nowadays in Lebanon on a number of fronts, agrees Genwa Samhat, executive director of gay-rights organization Helem, which works on the legal and social levels to increase acceptance of homosexuality.
"I think we can observe change. We can sense it in people's behavior, the terms they use. People more aware. They are less rejecting, but not necessarily accepting," she says.
Perhaps the greatest work is being done on the university level, where Lebanon's future leaders are being formed. LAU has blazed many inclusion trails. One example is the university holding the first-ever autism-friendly concert in Lebanon for people on the spectrum. "In our autism-friendly concerts, the audience members are free to interact in any way that makes them enjoy the performance and express themselves," says Adjunct Assistant Professor of Music Seba Ali, who organized the concert. "It is an opportunity for everyone to celebrate neurodiversity, sharing and acceptance."
The university has also taken action to improve accessibility across both campuses for those with disabilities, to provide access to mental health services for members of the LAU family, and to make it part of its mission to prohibit prejudice, harassment and favoritism. In addition, LAU's institutes produce research and conduct outreach on women's issues, migration, labor law and social work, among others.
While personal and institutional initiatives don't take the place of strong national legislation to protect Lebanon's most vulnerable residents, they are part of the groundwork that makes a more inclusive society possible for future generations.
"It's all important. It all accelerates process, which is long," says Salka.