Alumni update
More in this issue
June 2018
Breakfast in the Park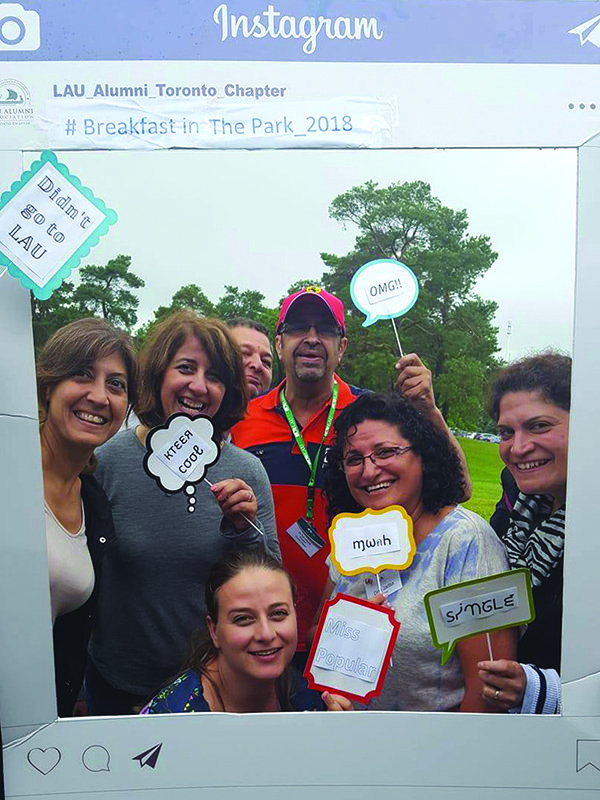 Members of the LAU Alumni–Toronto Chapter and their families gathered on Sunday, June 24 for their annual Breakfast in the Park, held at Adams Park in Scarborough. Despite rain in the forecast, the event was a huge success, complete with delicious saj and games of tawla, or backgammon.
July 2018
Kayaking on the Hudson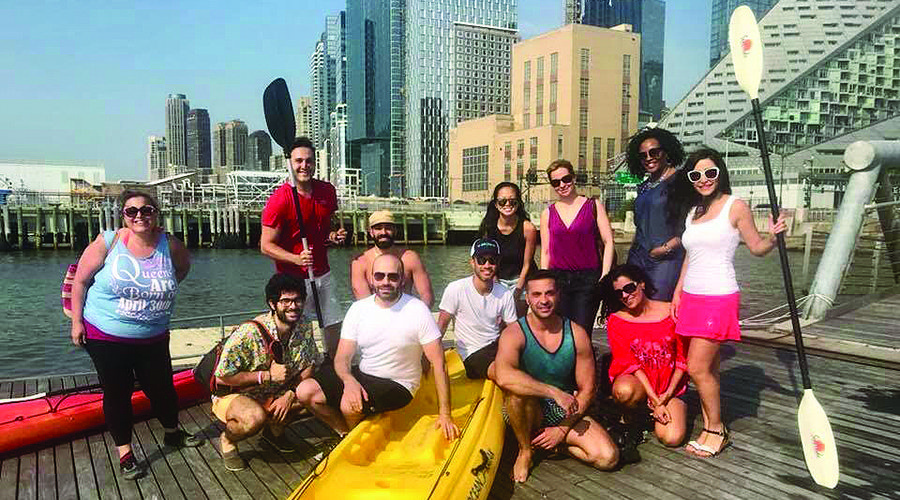 Also on July 1, members of the LAU Alumni–New York & New Jersey Chapter and friends spent the afternoon kayaking on the Hudson River followed by socializing with refreshing food and drink.
Picnic in the Park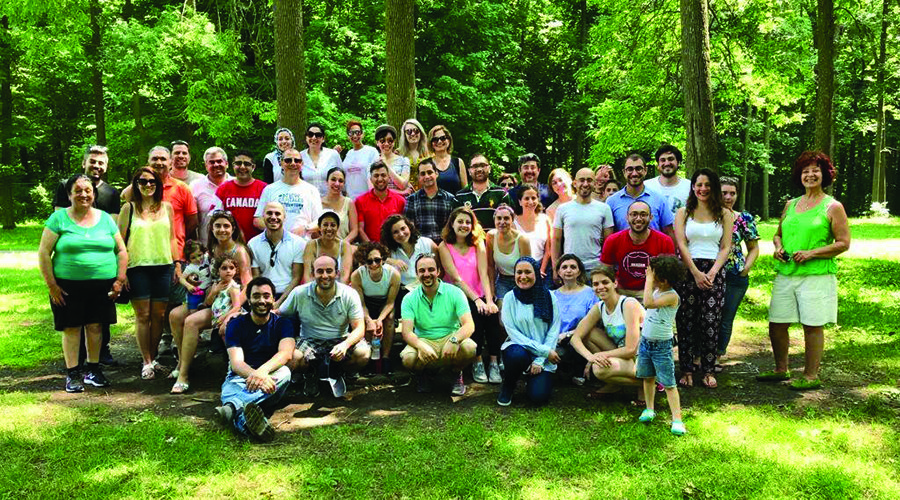 The LAU Alumni–Montreal Chapter – along with alumni chapters from the American University of Beirut, Notre Dame University and Saint Joseph University – got together at Angrignon Park on Sunday, July 8, for their annual Picnic in the Park.
Pop-In Visit
When Ahmad Zaarouri (MS '09), an active member of the LAU Alumni–Dubai & Northern Emirates Chapter, was in New York for business, he visited Director of Alumni and Special Projects Edward Shiner, who gave him a tour of LAU's NY Headquarters and Academic Center before going to lunch together. LAU alumni are always welcome to visit their "New York home" when they're in town.
Saj Picnic
Members of the LAU Alumni–Washington, DC Chapter headed out to Lake Accotink Park for their 4th Annual Saj Picnic on Sunday, July 1.
August 2018
A Welcome for Future Alumni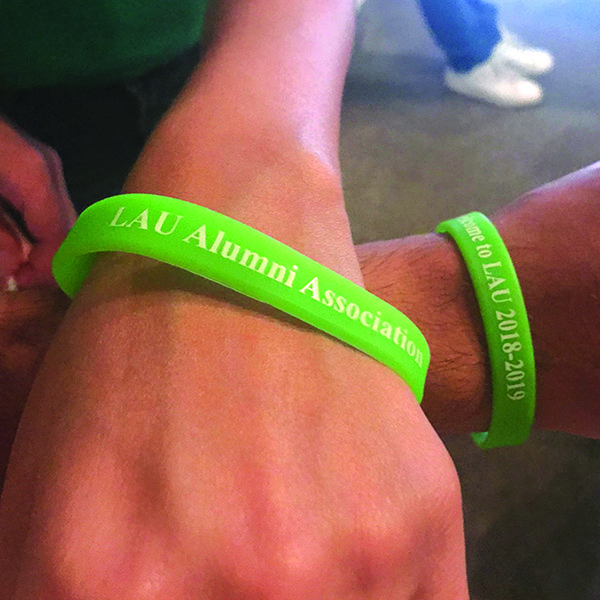 As part of a student orientation event, the Alumni Relations Office welcomed the newest LAUers on Beirut and Byblos campuses on August 20 and 24. New students received bracelets engraved with "Welcome to LAU 2018-2019" in addition to handouts explaining the role of the Alumni Relations Office and chapters worldwide.
September 2018
A Lakefront Promenade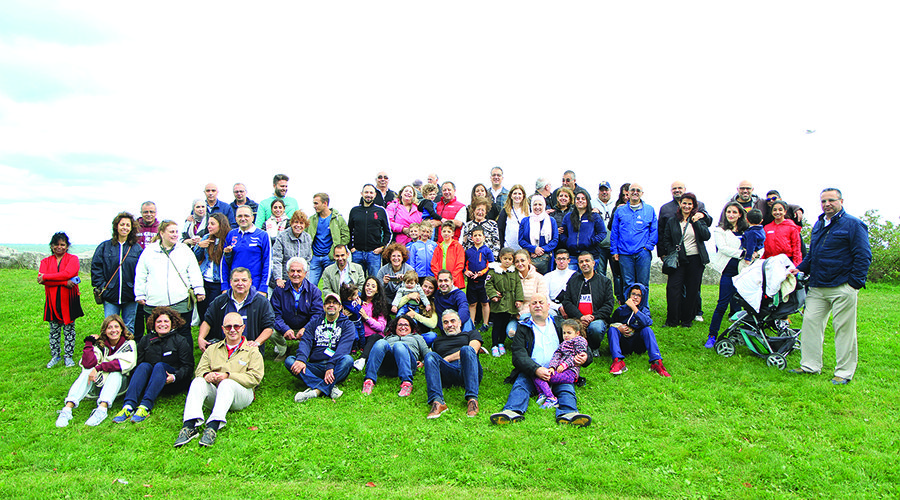 The LAU Alumni–Toronto Chapter held their annual picnic at Lakefront Promenade Park on September 9 in Mississauga, Ontario. This family event was complete with food, games and a raffle.
Golf and Friends
On September 23, the DC Chapter gathered members and friends for a day of fun and networking at the driving range Topgolf.
Meet and Greet in Sydney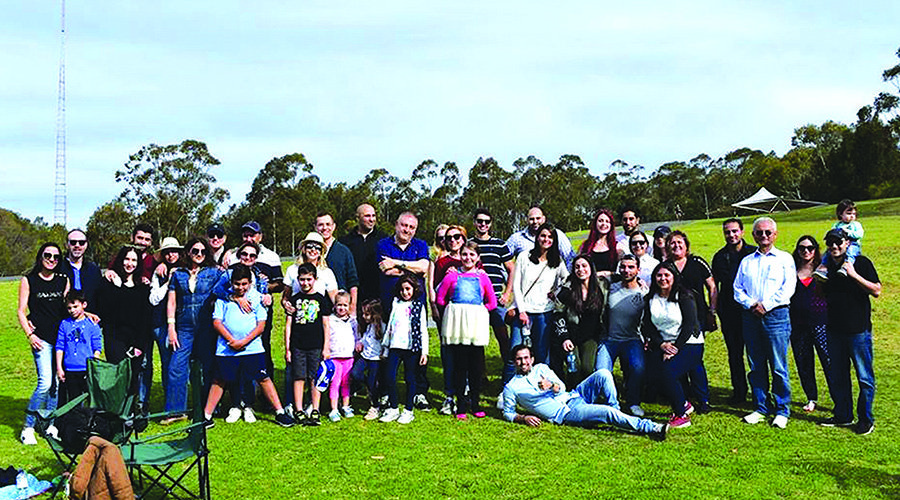 The Sydney Alumni Chapter held a meet and greet at Sydney Olympic Park on September 23. The event drew a crowd of around 50 alumni and friends.
October 2018
Fall Gathering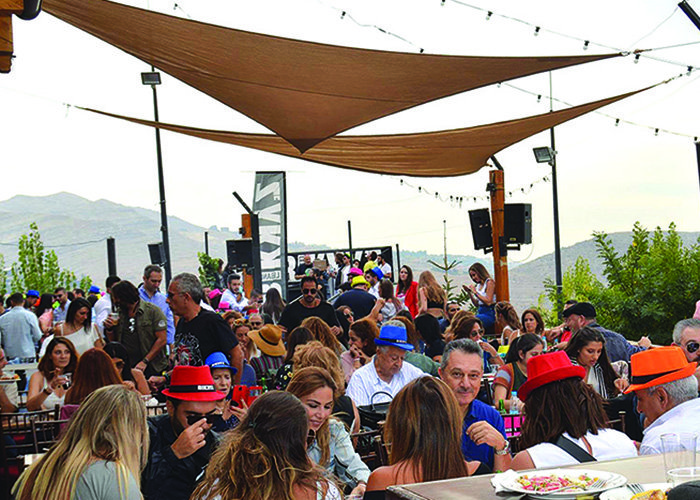 The School of Engineering Alumni Chapter organized its annual Fall Gathering at Rikkyz Restaurant in Faraya on Sunday, October 7. The yearly event was a great opportunity for engineering graduates to gather and enjoy a great time with the school's dean and alumni officials.
Keep Learning with Hady Safa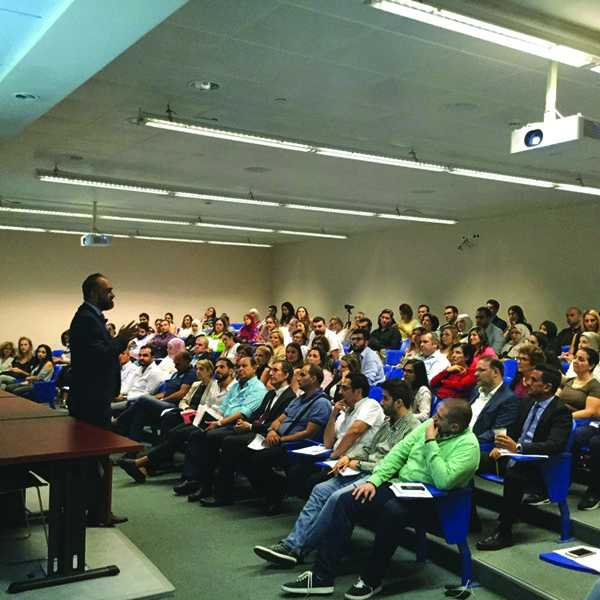 Dr. Hady Safa, an author and motivational speaker, presented to more than 120 alumni and friends a lecture entitled The Power of the Mind on October 11 on Beirut campus as part of the Keep Learning Alumni Lecture Series.
An Athens Welcome
The LAU Alumni–Athens Chapter held a gathering on October 19 at the home of its head, Sana Cherfan, to welcome LAU President Joseph G. Jabbra to the city. Around 35 alumni and friends attended. The previous evening, AVP of Alumni Relations Abdallah Al Khal held a meeting with the committee to discuss the chapter's plans for the coming year and ways to support the university.
Nour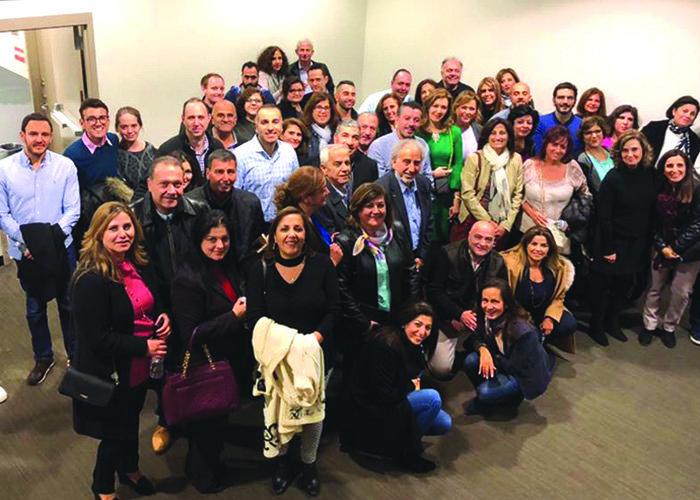 On October 21, the DC Chapter gathered at the Ernst Community Cultural Center in Annandale, VA for the screening of Nour. The film was directed by LAU alumnus Khalil Dreyfus Zaarour, who came from Lebanon for the event. A Q&A followed the screening and a reception allowed for more time to chat with Zaarour.
Welcome to Chicago
The LAU Alumni–Chicago Chapter held a welcome dinner for Al Khal and Ed Shiner at the La Sorella Di Francesca restaurant in Naperville, Ill on October 25.
Alumni in Seattle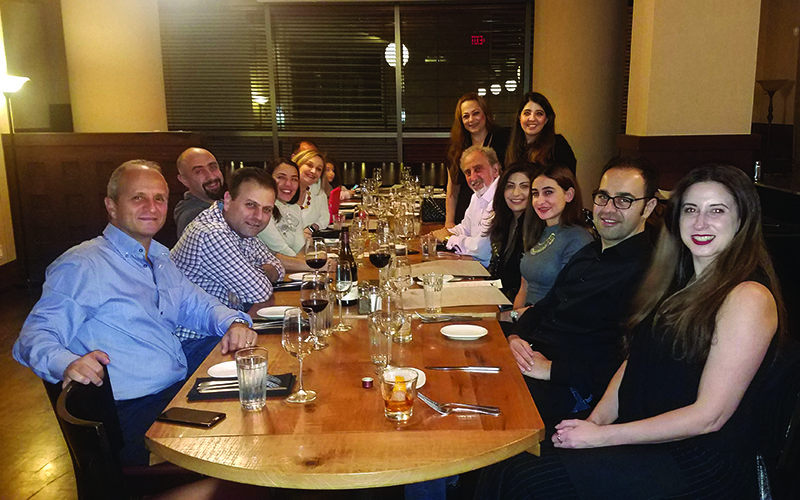 On October 26, Al Khal and Shiner were on the West Coast and met with the LAU Alumni–Seattle Chapter for dinner and networking at Earl's restaurant.
Tannourine in California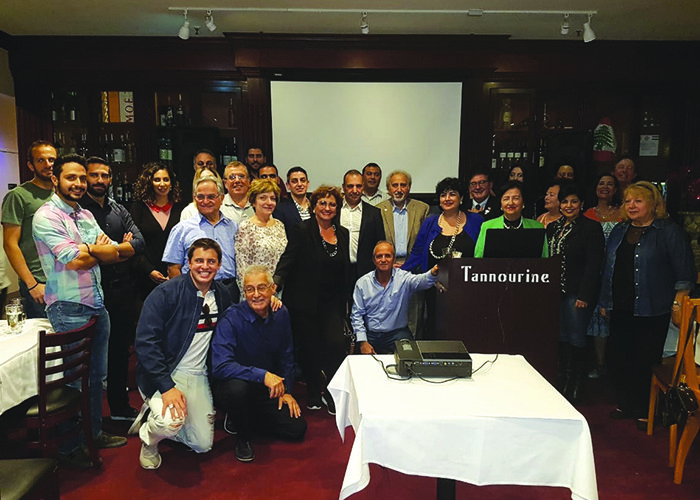 The LAU Alumni–Northern California Chapter in conjunction with World Lebanese Cultural Union (WLCU) San Francisco Chapter held a lively dinner at Tannourine's on October 27.
LAU in LA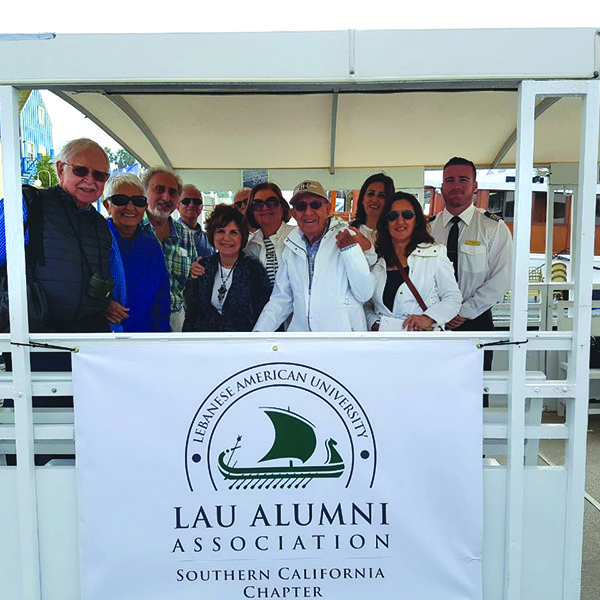 On October 28, Al Khal and Shiner joined the LAU Alumni–Southern California Chapter for a beautiful Sunday afternoon boat cruise in Los Angeles.
A Special Connection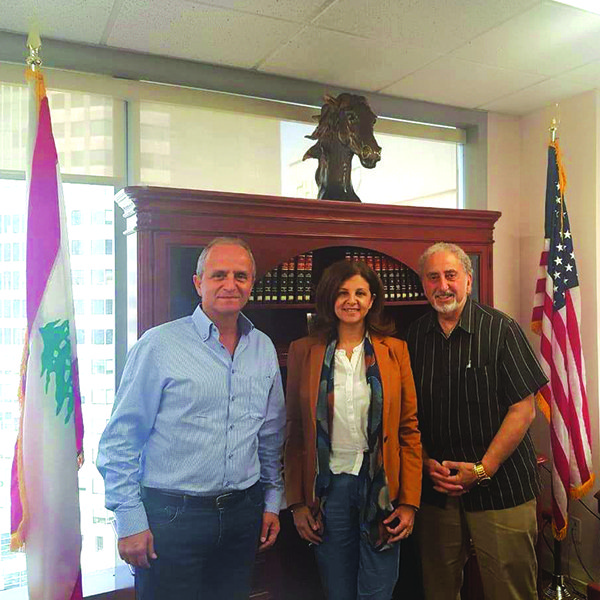 The next day, Al Khal and Shiner met with the Honorable Consul General of Lebanon in Los Angeles Mirna Khawly and offered her the support of the alumni community and NY HQ and Academic Center. She, in turn, offered her assistance to the LAU community in all 15 of the western states that she represents.
November 2018
Happy Hour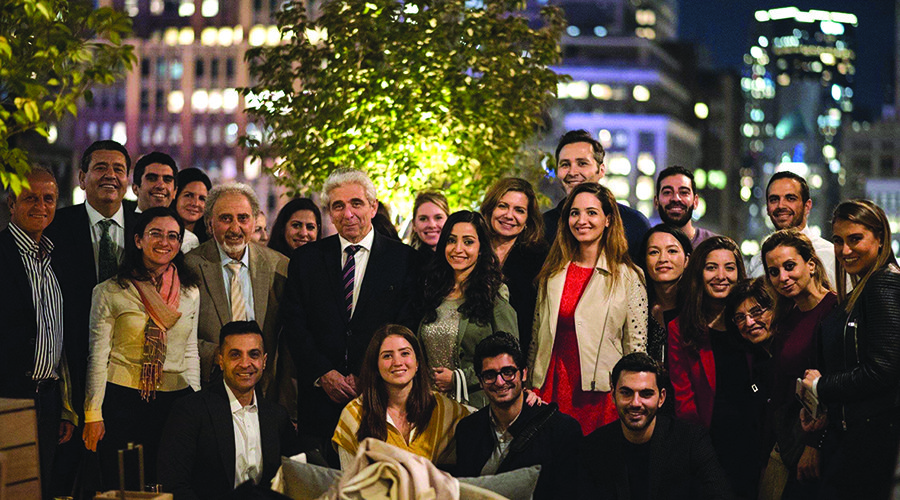 On the other coast, the LAU Alumni– New York & New Jersey Chapter gathered alumni and friends for a happy hour at Castell Rooftop Lounge, the Theatre District's newest hotel, on November 1.
Lebanon's World Heritage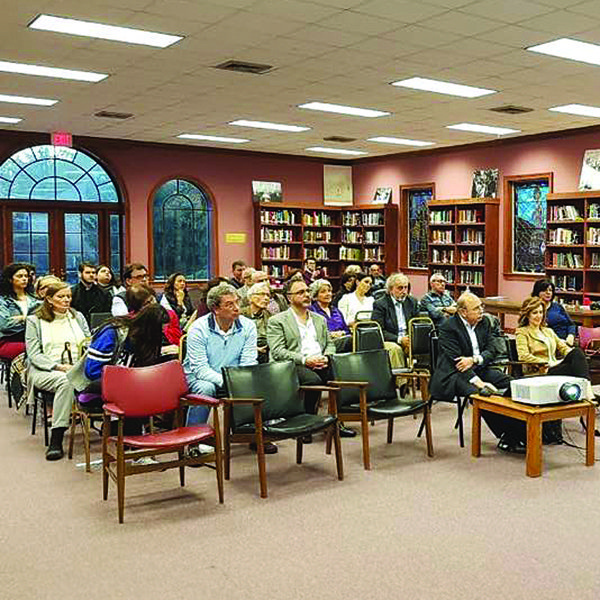 On Sunday, November 4, DC Chapter gathered at Our Lady of Lebanon Maronite Seminary for a presentation on the UNESCO World Heritage Sites in Lebanon.
Wine Tasting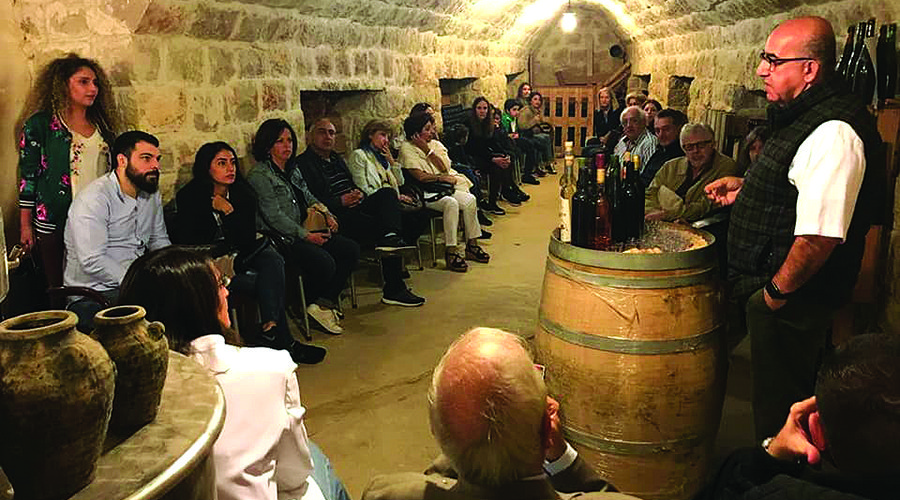 More than 50 alumni and friends enjoyed the wine, company and ambiance at the LAU Alumni–Byblos Chapter's November 4 wine tasting event at Château Sainte Andrée in Keserwen.
November Elections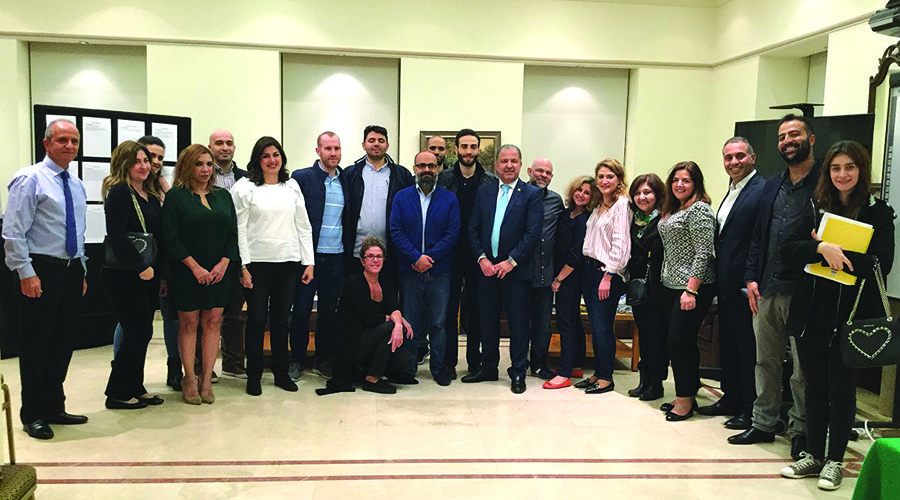 On November 14, seven new members were elected to the Beirut Alumni Chapter Committee. The elections took place on Beirut campus and involved a large number of alumni. The new cabinet members are Hayat Maalouf Chedid, Roland Haddad, Samar Aad Makhoul, Michel Choueiry, Mahmoud Mansour, Noura Ibrahim and Noha Yamout El Khatib.
Fixing Life with Johnny el Ghoul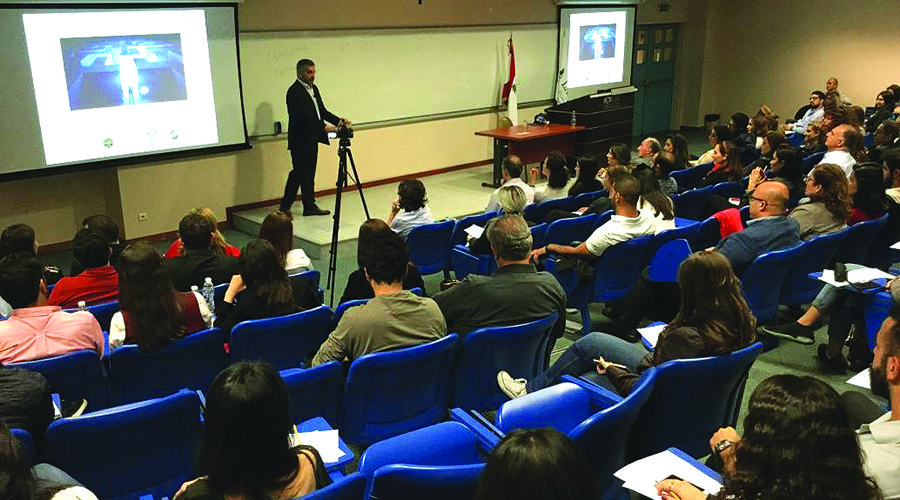 The lecture hall on Beirut campus was packed for a presentation by trainer and coach Johnny el Ghoul on November 15 called Fixing Life. It was part of the Keep Learning Alumni Lecture Series.
EMBA Reunion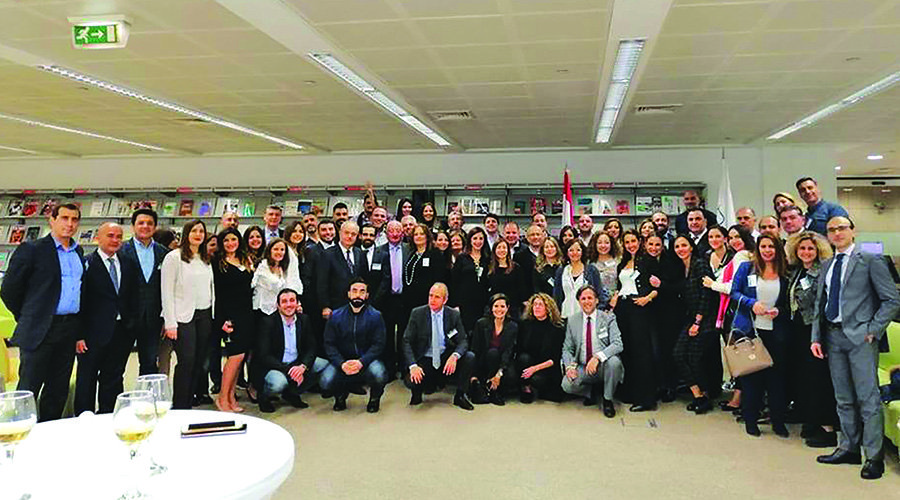 The Adnan Kassar School of Business hosted its first all-class reunion for graduates of the Executive MBA, launched in 2000 as the first program of its kind in Lebanon and the Middle East. Dozens of successful alumni spent the evening catching up at the event, held on Beirut campus November 30.
December 2018
Christmas in Bahrain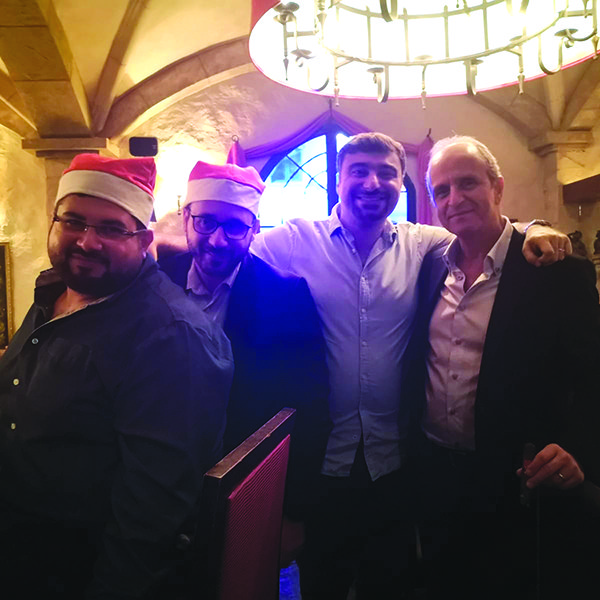 The Bahrain Chapter held its annual Christmas dinner at Camelot restaurant in the presence of over 80 alumni, Lebanese Ambassador to Bahrain Milad Nammour and President of Promoseven Holdings Akram Miknas.
Family Day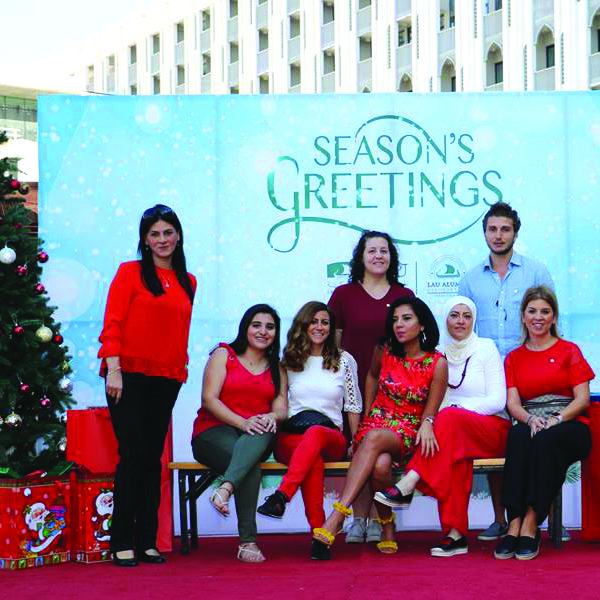 The Oman Chapter organized a Christmas gathering on December 15 at the InterContinental Palm Gardens for more than 150 guests, including the Alumni Relations Office's Ghada Majed.
School of Engineering Chapter Winter Gathering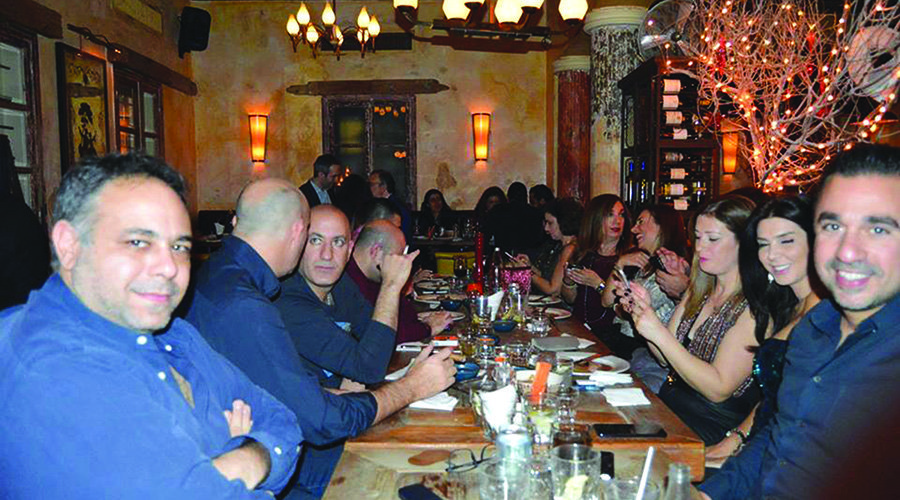 The School of Engineering Alumni Chapter held its annual Winter Gathering on December 21 at Santana restaurant. The event drew a crowd of more than 100 alumni and friends.