Caring for Our Feline Friends
More in this issue
The Beirut campus glows golden in the setting sun, and dark shadows glide across the landscape. White, orange, brown and black figures lurk in the bushes, eyeing trash cans stuffed with leftovers. LAU's smallest – and furriest – citizens are about to come out by the dozens to make the campus theirs for a few hours until the area fills up with humans again.
Until about four years ago, there was no control over the cats on Beirut campus. However, as some faculty members started donating money to feed them, an initiative to have a cat committee with a small budget became a reality. The goal is to keep the cats healthy, take them to the vet if needed, and ensure they are fed – but not too much, as they are still wild, and committee members want them to practice hunting for their food.
Cats are highly territorial animals, which helps ensure that the campus doesn't get overrun by every feline in the city. As of right now, there are an estimated 40 cats who consider LAU their home.
Here are loving portraits of a few of them.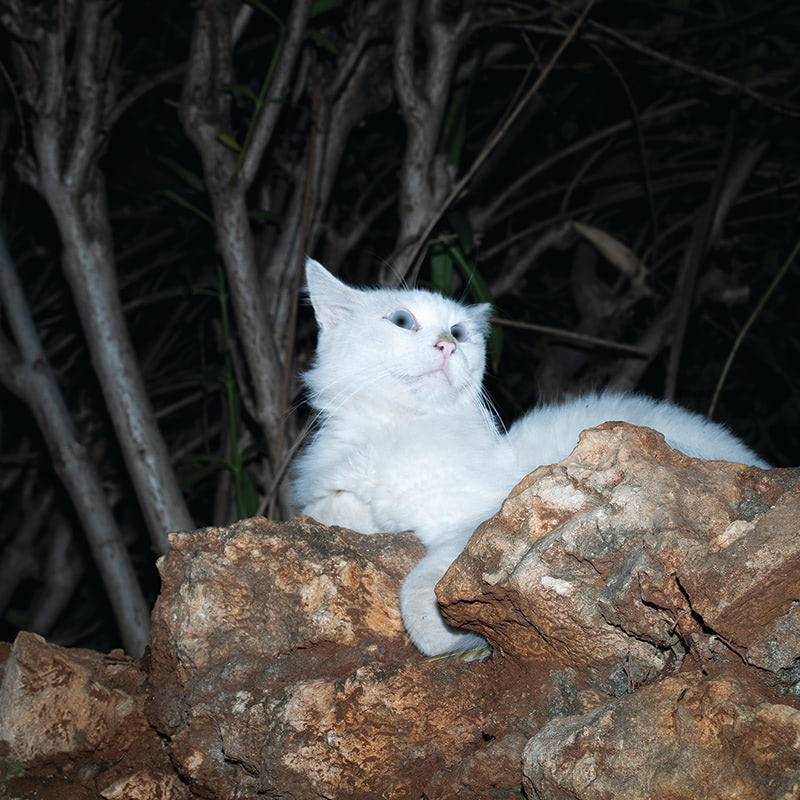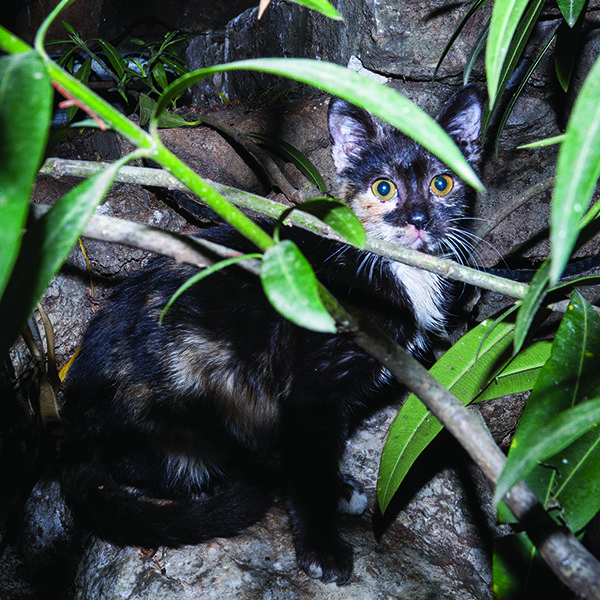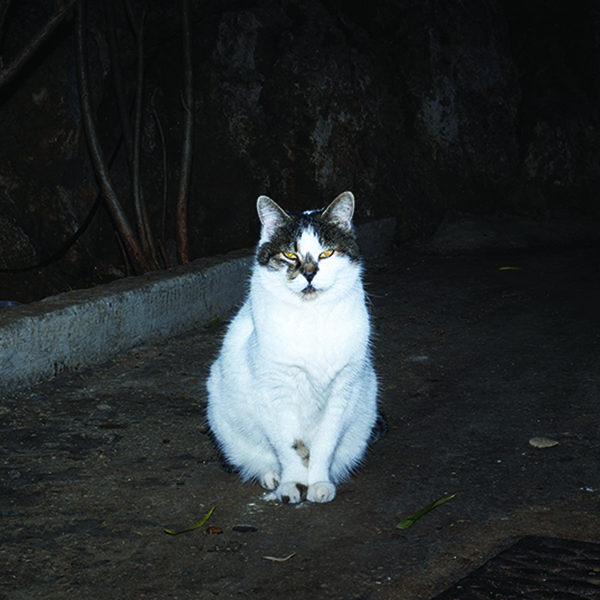 Mads Joakim Rimer Rasmussen is a final-year photojournalism major from Denmark who spent a semester at LAU as an exchange student.