In Memoriam
More in this issue
Nihad I. Basha (1924 – 2018)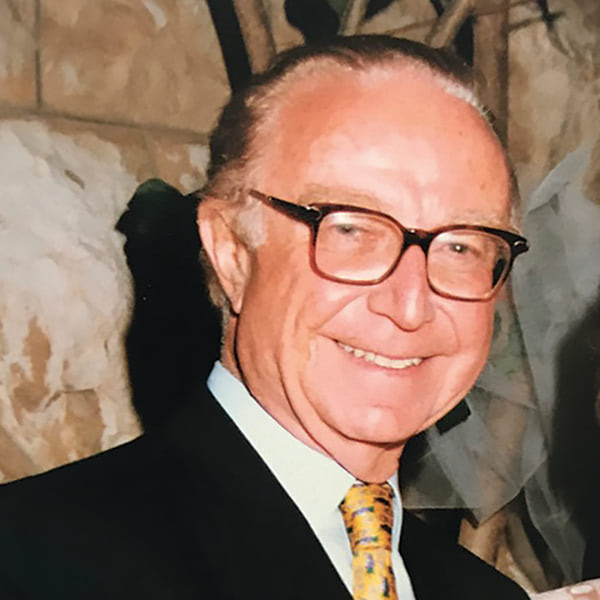 In late July, Dr. Nihad I. Basha, former head of the business school, passed away at the age of 94. He left behind a rich legacy in the fields of banking, finance, diplomacy and business.
Born in Aleppo, Syria in 1924, Dr. Basha first studied in Beirut, earning a law degree from St. Joseph University before moving to New York City, where he received both a master's degree and a PhD in economics and finance from Columbia University.
He represented Syria on the global scale as a member of the Syrian delegation to the UN as well as the UK, the World Bank and the International Monetary Fund.
During the 1960s, he was elected into the Syrian parliament and was appointed minister of planning. Shortly thereafter, he resigned from politics to manage the Trans-Orient Bank before becoming the chairman of Middle East Finance.
In the late 1980s he was appointed Interim Director of the LAU School of Business (now the Adnan Kassar School of Business), where he "was an early pioneer of business education in Lebanon and the region," as remembered by LAU's Vice President for University Advancement Dr. George Najjar. "Dr. Basha was a firm believer that our future will be bright in direct proportion to our success in preparing young leaders for a rapidly changing world," Dr. Najjar added.
According to Dr. Basha's son, Nazem, "He loved teaching and was known for his vast knowledge, soft diplomacy, kindness and modesty."
This sentiment is echoed by Dr. Najjar, who remembered how "his scholarly temperament, inquisitive mind and broad knowledge," came across effortlessly.
"His educational contributions were part of the broader persona of a multi-talented business leader who left his mark in the world of practice as well," Dr. Najjar said.
Dr. Basha is survived by his wife Najla, his son Nazem and his daughter Nayla.
Ziad Abou Absi (1956 – 2018)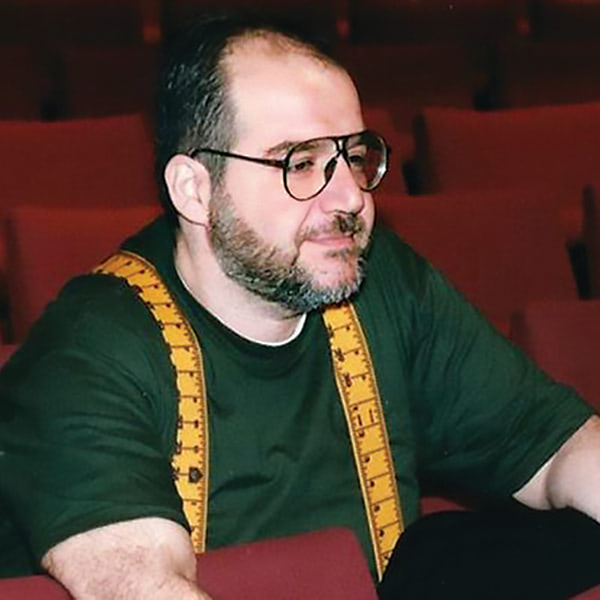 The LAU community lost a dear member on November 18 with the death of alumnus and former Theater Instructor Ziad Abou Absi.
Raised in Sidon, Abou Absi discovered acting as a student at LAU, then known as Beirut University College (BUC). He studied business management and accounting and received an Associate in Applied Sciences in 1979. He continued at BUC, enrolling in the drama program and taking part in a number of university productions.
During his student years, he met legendary artist Ziad Rahbani, who cast him in the role of Harold in the 1978 modern classic Bennesbeh Labokra Shou? (As for Tomorrow, What?). It was the beginning of a decades-long collaboration with Rahbani that saw Abou Absi appear in some of the director's most memorable productions, including playing the role of Edward in Film Ameriki Taweel (American Feature Film) in 1980 and Aboul Zelof in 1983's Shi Fashel (A Fiasco).
In 1984, he obtained his BA in drama before heading off to the University of Houston in Texas for an MFA in the same subject, for which he received a competitive scholarship. He returned to BUC in 1986 and was named an assistant professor of drama and communication arts.
In 1992, he won a Fulbright and used it to research Shakespeare. Shortly thereafter, he launched a Shakespeare company at the university, which put on some of the Bard's most challenging plays, such as Hamlet, Macbeth and Richard III.
Throughout his career, he wrote, produced and directed a number of pieces, in addition to collaborating with other major theater directors. More recently, he appeared in the 2009 documentary The Lebanon I Dream Of and the 2011 Nadine Labaki film W Hala' La Wein (Where Do We Go Now?), which premiered at the Cannes Film Festival and won the People's Choice Award at the 2011 Toronto International Film Festival.
Abou Absi was also a regular contributor to the Lebanese press on matters of art and philosophy and appeared occasionally in television series.
Despite his broader success, he is being remembered at LAU as a mentor who transformed his students' thinking about theater and inspired a generation of performers. One of them is Associate Professor of Theater Lina Abyad, who was a classmate and, later, colleague of Abou Absi. "Ziad had a very solid relationship with his students. There was a sparkle about him that distinguished him," Dr. Abyad said, adding, "He had a real attachment to theater, and it was a way of living. He loved life."
"We have lost an icon of theater," said LAU President Joseph G. Jabbra. "Ziad Abou Absi blazed trails for Lebanese theater with his versatility and sense of humanity. He guided a generation of students at LAU, and we will miss him."