Our Financial Health: Business Runs in the Family
More in this issue
On keeping family-owned businesses healthy and the unique prospects they bring.
The family business model is the bedrock of economies across the world, in developing and developed countries alike. But while they have provided essential goods and services to local populations since the dawn of civilization, with globalization and the rise of multinational corporations, it can be hard for some family businesses to keep up. One way to do so is to innovate and expand like larger enterprises do. And many are.
According to a study by management consulting firm McKinsey, family-owned businesses will make up 40 percent of the world's largest enterprises by 2025, up from roughly 15 percent in 2010. In Lebanon, they are dubbed "the cornerstone of the Lebanese economy," as they form the majority of small-to-medium enterprises, which, in turn, make up more than 95 percent of the Lebanese economy, according to Director of LAU's Institute of Family and Entrepreneurial Business (IFEB) Josiane Fahed-Sreih.
To get to the bottom of what makes the family business model so prevalent, Dr. Fahed-Sreih looked at a couple of overarching indicators. "For one, family businesses do not have agency problems, and there is no information asymmetry because the owner is also the decision maker and the manager of the business," she said. They also tend to be managed with longevity in mind, as owners typically make calculated moves that will live on for generations to come. "This is what makes sustainability a top feature of family-owned businesses," she said.
Indeed, it can be argued that sustainability has helped steer many family businesses to safety in the midst of corporate collapses during recent financial crises. However, they are not immune to modern-day challenges.
"Historically, the most typical problems that hit the core of a family business used to be conflicts of succession. Today, innovation, and how to go about it, can make or break a business," explained Dr. Fahed-Sreih. "Sustaining innovation while maintaining competitive edge in the face of agile corporations has become a key source of threat."
Another threat comes from the inside, as employees across business types often suffer from lack of motivation. Nowadays, the nature of management has changed to embrace empowering staff to innovate on their own. But in family-run businesses, balancing tradition and maintaining a legacy are more difficult to keep up with while modernizing.
Since 2000, the IFEB has played a pioneering role in bringing family businesses across Lebanon and the region up to speed. Offering annual conferences and a host of seminars on topics related to family business, entrepreneurship and governance, it has provided a forum for developing and sharing knowledge. "LAU is a committed supporter of the study and growth of family-owned businesses," said Dr. Fahed-Sreih, noting that it is also the only university in Lebanon that offers an emphasis in Family and Entrepreneurial Business, at the Adnan Kassar School of Business.
Over the years, both the institute and the school have offered consultation to these enterprises and graduated dozens of second- and third-generation business managers who were inspired to start, take on or breathe new life into their own families' companies.
One such example is Joumana Dammous Salamé (BS'92), who, upon graduating from LAU (then Beirut University College) noticed how underserved the hospitality industry was in Lebanon. Her father was then the dean of the Hotel Management Institute of Dekwaneh, and was, according to Dammous, the key contact point for people in the industry who were seeking advice and referrals within the hospitality sector. Talking about how the first Hotels, Restaurants and Cafés (HORECA) Conference came to be, Dammous cites "a passion to better the industry and provide a business meeting place for trade professionals to come together and network, learn, plan the future of their businesses and celebrate the achievements of the industry players." She added that, quite simply, "this did not exist 26 years ago."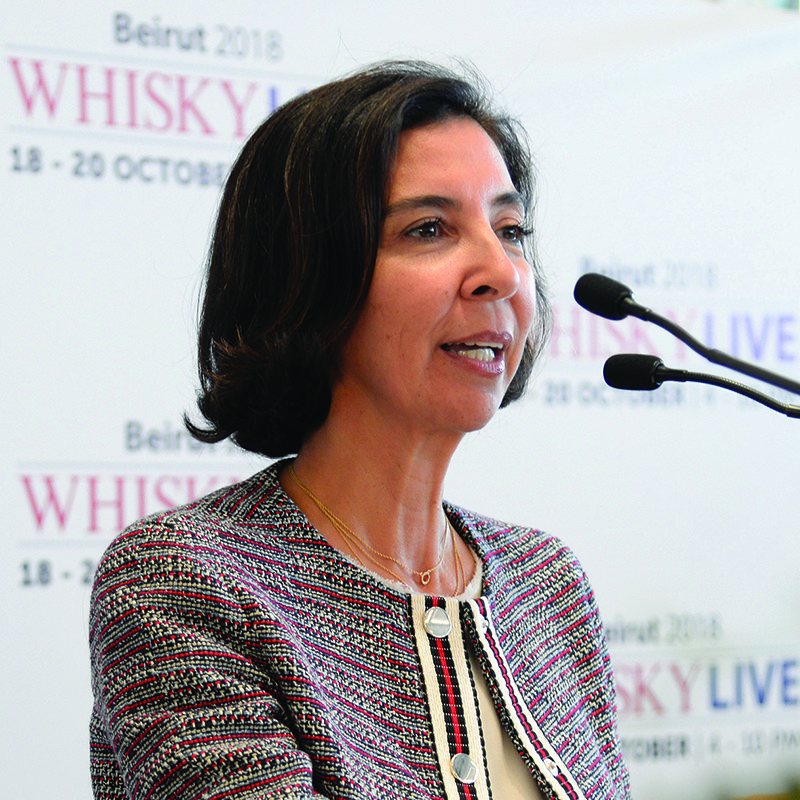 Dammous did not originally plan to make a career out of reshaping the hospitality industry in Lebanon, but she did. "I cofounded the business with my father and late mother, so I did not take on the family enterprise in the traditional sense," she said. With HORECA's 26th event due to take place in April 2019, it has grown into an essential gathering for the hospitality, foodservice and beverage industries in Lebanon and the region. The brand has also been franchised to Saudi Arabia, Kuwait and Jordan.
"Corporate governance is definitely a key recommendation I would give to those who are looking to take on a family business," said Dammous, adding that another key is to balance the interests of all stakeholders. Her company handles an array of influential happenings, including HORECA, The Garden Show & Spring Festival, the Beirut Cooking Festival, Salon Du Chocolat and the Whisky Live event, as well as several magazines and online platforms such as Taste & Flavors, Lebanon Traveler and Hospitality News ME.
Another LAU alumnus, Joe Abi Ghosn (BS '01), followed a more linear path. When he took charge of his father's Byblos gas station shortly after graduating with a degree in business management, he transformed it into a company, ENJM, a portmanteau of his family members' initials.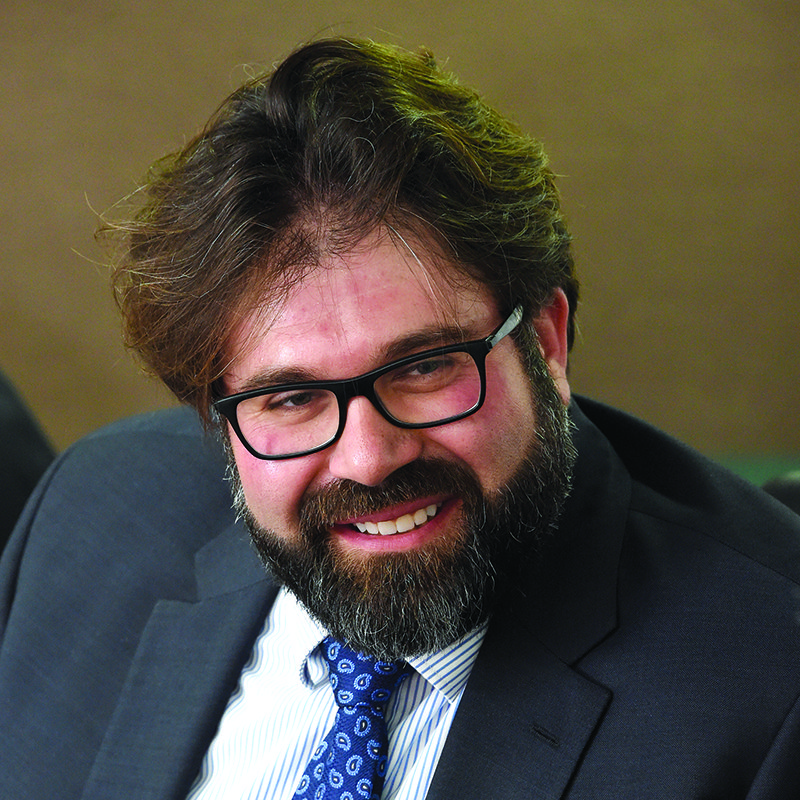 Since then, he has developed ENJM into a company that owns and runs three gas stations and 43 ventures in oil and gas. Its employee count grew from four to 43, providing services to key companies and institutions in North Lebanon. "I believe in developing a business that is built on a necessity," said Abi Ghosn. He has diversified his business model from relying on one service to encompassing major industries such as water supply and construction. For example, he recently took on a real estate endeavor called CRONUS, an innovative student housing project comprised of five buildings close to LAU's Byblos campus. Another is a five-star luxury hotel, Maximus, located nearby.
Then, in the summer of 2017, Abi Ghosn left a lasting legacy on the Byblos campus, where he pledged $160,000 toward the Edward Abi Ghosn Internal Combustion Engines Lab, which bears his father's name and signifies his deep commitment to his alma mater.
I am very proud to give back to a university that has provided me with so much culture and experience," said Abi Ghosn.
With the right education and planning, it is easy to see why, according to Dr. Fahed-Sreih, the average life expectancy of a family-owned business has risen significantly in recent years. For Dammous, Abi Ghosn and dozens of other business graduates, the combination of excellence in education and years-worth of business acumen has contributed to this rise.