Staying Connected
More in this issue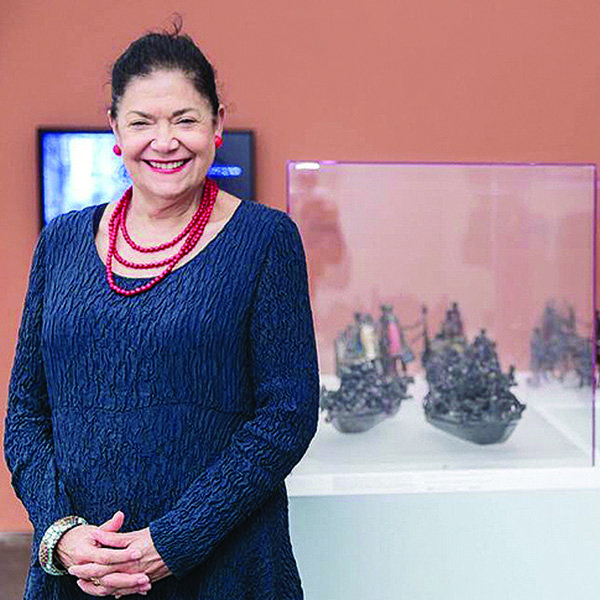 Artist Ginane Makki Bacho majored in finearts at what was then called Beirut University College, graduating in 1982. Her work has been exhibited internationally and most recently appeared at the Brooklyn Museum.
After graduating with a BA in interior design from Beirut University College in 1986, Balsam Elias Raffoul Moufarij went into education. She was an English teacher for 20 years and a preschool teacher at the International School in Koura. She received a Montessori degree and attended the Montessori Congress in Europe. She is currently living in Oman and will become a grandmother in 2019.
Class of 1988 alumna Muriel Kettaneh Arrigoni received her BS in business and marketing. Recently, she graduated from Heriot Watt University's Edinburgh Business School with an MBA.
Class of 1993 graduate May Nabih Bondak received a BA in communication arts. She got a second BA in English literature at the Lebanese University in 2012. She is currently an employee at the Ministry of Education and Higher Education, having worked as a journalist and English teacher.
Rania Fakhoury started in interior design, obtaining a BA in the subject in 1993. In 2006, she attended Lebanon's École supérieure des affaires, received an MBA and began working as a financial analyst.
Alumna Mary Therese Kassab is currently working at her alma mater as the lead academic assistant at the Department of Art & Design. The mother of Mikel (18) and Yara (13) received her BA in communication arts in 1993. She is happy to report that her son started at LAU this fall.
After receiving his BS in biology in 1993, Harout Semerjian obtained dual MBA degrees from Cornell University in the US and Queens University in Canada. The executive vice president and chief commercial officer at Ipsen Pharma was voted one of Pharma Executive Magazine's top 10 emerging pharma leaders. He lives in London with his wife Sirine and two daughters, Suzanna (14) and Else (12).
Eduardo Fakhoury has nearly 24 years of experience in the banking industry. The CEO of Credit Financier Invest graduated from LAU with a BS in banking and finance in 1997 before obtaining his MS in the same subject at AUB. He has two children, Elie and Kim.
Rita Abdel Baki received her BS in business management and a Teaching Diploma in 1996 and 2000, respectively. She then attended the University of Wollongong in Dubai for a master's in quality management. She is the managing partner, neuro-linguistic programming coach, and master trainer at The Change Associates, based in Dubai. She recently moved to Bali. She is happy to announce that her son Nadim just began his bachelor's at LAU in computer science.
Beirut-based class of 1998 alumnus Hassane Mostafa Ghalayini followed up his BS with an MBA two years later. The current chief financial officer at North Africa Commercial Bank is also a certified public accountant in the US state of Alaska, and a certified internal auditor. He has two boys: Adam, eight, and Malek, six.
Tala Khabbaz, who got her BA in political science in 2002, works at the Protocol and PR Department at the Presidency of the Council of Ministers. She is also certified by the Enneagram Institute in Paris. Her family owns pastry and catering firm Noura and have opened a new branch in downtown Beirut.
Lena Fouad Kurban obtained her MBA in 2002. She now lives in Dubai and is the managing director of MENA Calibers. She is working on her doctorate in business administration from Grenoble École de Management in France. She is married with three sons.
After Carol Jahed Allam graduated with a BA in early childhood education in 2003, she established a school for low-income children, acting as the principal, coordinator, accountant, supervisor, and HR director with the mission of providing an affordable education to families in need. The Beirut-based educator is currently the preschool central supervisor at the Al Mabarrat Association of schools.
After receiving his BS in computer science in 2003, Maher Faissal went on to obtain an MS in computer and information sciences at the University of South Alabama. The current Bankmed IT officer has worked in IT infrastructure and software development. After returning to Lebanon, he married and had daughters Lulwa (born in 2015) and Hend (born in 2018).
Current resident of Bahrain Rana Sawaya obtained her MS in business administration in 2003. She then moved to France to attend l'Université Jean Moulin Lyon 3 for her doctorate in business administration. She is now the admissions director at University College of Bahrain and is the coauthor of two academic papers published this year. She lives with her husband and five-year-old son Tony.
Now living in Sydney, Australia, Maya Kanj received her BS in banking and finance in 2004. She is married with two kids: Mia, seven, and Julia, two.
Celine Mohamad Rachad Atwi moved to France to complete her MS in fashion and luxury management from Grenoble École de Management after obtaining her BS in graphic design from LAU in 2007. She now lives in Houston, Texas and is the co-founder of theprettyandsimple.com and does visual and creative work at Saks Fifth Avenue. She is the mom of two-year-old Chloé.
Eli El Helou obtained his computer engineering degree in 2007. He went on to open his own company, called Shelvz, where he is the sales director. He is happily married with two sons, Maroon, three, and Marc, one.
After graduating in 2007 with a BS in computer science, Antoine Kalaos Ibrahim went on to work in admin and IT support in Lebanon's CNAM University.
Mohammad Chafic Walid Badran – who received degrees from LAU in 2004 and 2008 – put his studies in computer science to good use, previously working as an IT administrator and currently acting as the senior IT systems engineer at Dar Al-Handasah. He lives in Beirut.
Samer Farid Eid graduated with an MS in computer science in 2000 and an MBA in 2008. He currently lives in Dubai and is the regional operations officer at Finastra. He was previously the head of account management at Thomson Reuters in Dubai. He is married with two kids, Tatiana and Alex.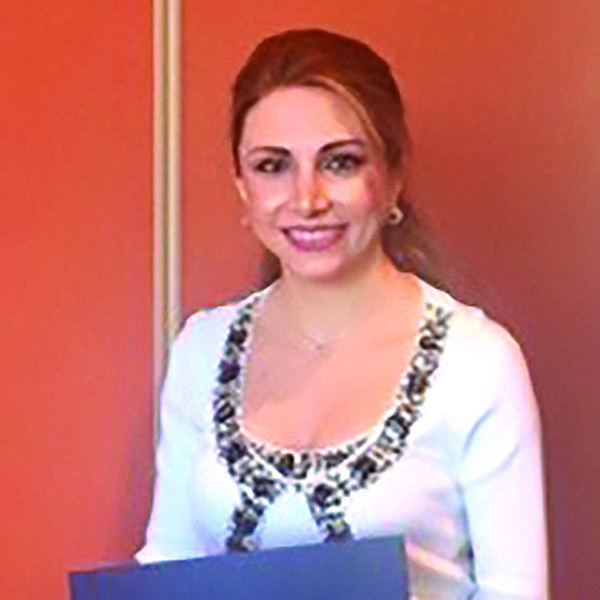 Diana Fidaoui received her MA in education from LAU in 2008. She moved to Syracuse University in New York, where she received a Certificate of University Teaching and is working on her PhD at the Department of Teaching and Leadership. She taught courses in education to undergraduate, master's and doctoral students at Syracuse's School of Education, and recently received the Outstanding University Teaching Assistant Award.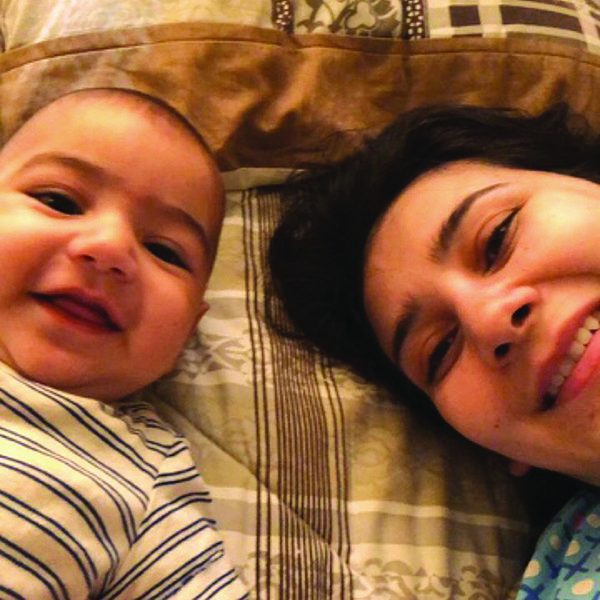 After completing a BE in electrical engineering in 2008, Bechir Elias Hasbani worked as an electrical engineer. He is now the senior electro-mechanical engineer and project manager at Apave Liban. He is married and is the father of six-month-old Chris.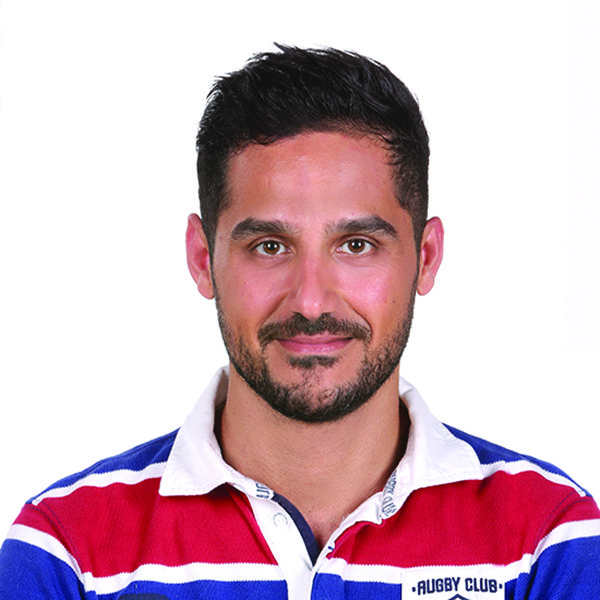 After graduating with a BS in business management in 2010, Youssef Chatila moved to Dubai, where he is a senior acquisition specialist at MBC Group. He's also recently been involved in production and is currently working on a series for A+.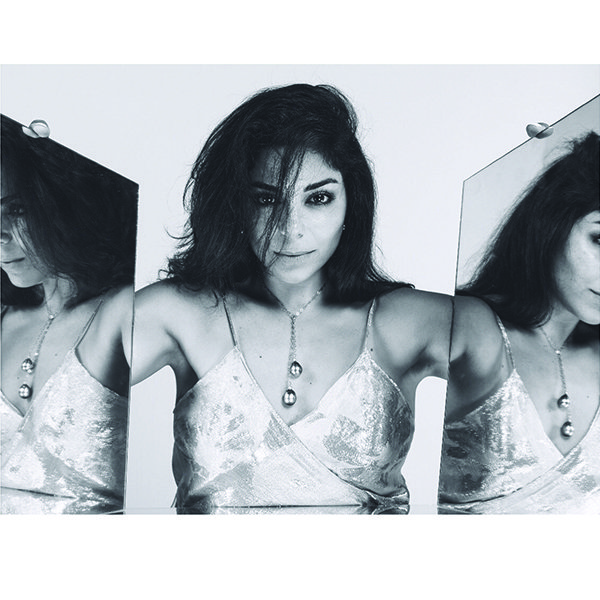 Artist Chris Jor graduated with a BA in fine arts and theater in 2010. She also received a Teaching Diploma for the elementary-school level. She is a member of 8e Art Entertainment and lives between Paris and Lebanon. The singer/ songwriter/performer reached the quarter finals of The Voice Arabia 2012 and won the Quincy Jones Talent Search at Dubai Music Week in 2013, leading her to sign with Quincy Jones Productions to release her first album. She also signed to the Youth label and produced a new EP.
Entrepreneur Georges Rahayel graduated with a degree in industrial engineering in 2011. He then moved to Canada, where he studied at Polytechnique Montréal, and then to Spain, to join IE Business School. He received a master's in energy and sustainable development and an MBA. He co-founded a consulting firm, moved back to Lebanon and got married recently.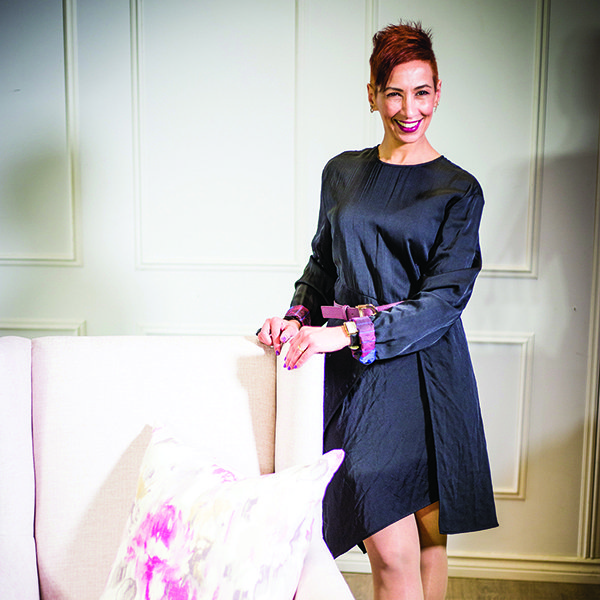 Montreal-based design consultant Rita Saliba received her BA from LAU in 1995 and an MS in 2011. She was previously in project management and contributed to two major construction projects in North America. She is currently treasurer at the LAU Alumni Association- Montreal Chapter.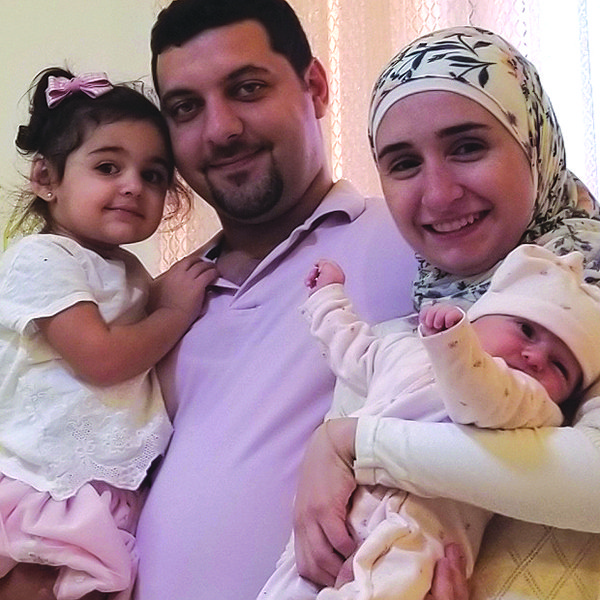 Class of 2012 graduate Mohamad Al Mawas studied mechanical engineering and is now a consultant engineer at LAU. He has two daughters: Reine, three, and Yara, three months.
Class of 2012 alumna Nelly Wakim Awad followed her LAU degree in political science/international affairs by pursuing an MA in global citizenship, identities and human rights at the University of Nottingham. She also received an Open Society Foundation Leadership Award. Currently a resident of Amman, Jordan, she is a research analyst and humanitarian specialist. She is soon moving to the US to start her second MA at the University of Chicago's Harris School of Public Policy with the Obama Foundation.
After receiving his BS in business management in 2013, Mohamad Ali Hassan Abdallah went on to obtain a master's in international management and marketing from Antonine University. He is now director of PR at the Islamic Congregate Organization and is working on his PhD. He is married with two kids.
English as a Second Language teacher Ghada Merhi Bleik received her MA in educational leadership and management in 2013. She now teaches ESL at City International School and is earning a second MA in educational psychology. She has a son, 10, and daughter, five.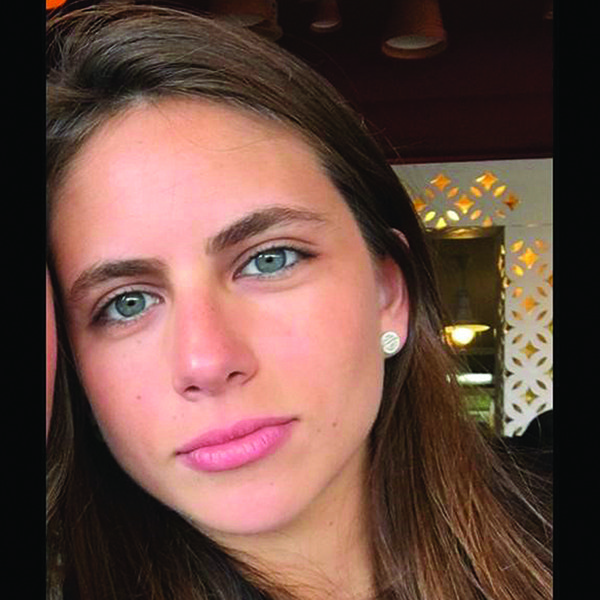 PharmD graduate Melissa Debs, Class of 2013, moved to Spain to earn a postgraduate degree in management from Instituto de Empresa. She now works in regulatory affairs in the Gulf for Eli Lilly Pharmaceutical Company.
After graduating with a bachelor's in communication arts in 2013, Serena Shaar worked as the social media manager for Ashi Studio, and as a freelance art director and prop manager in theater and film. She recently decided to continue her education in France and is now working toward her master's in digital business strategy at Grenoble École de Management. The Paris-based alumna is getting married in 2019.
Rany Tannouri graduated from LAU in 2013 with a degree in business management and now owns a South American restaurant in Hamra, Beirut, called Tucano.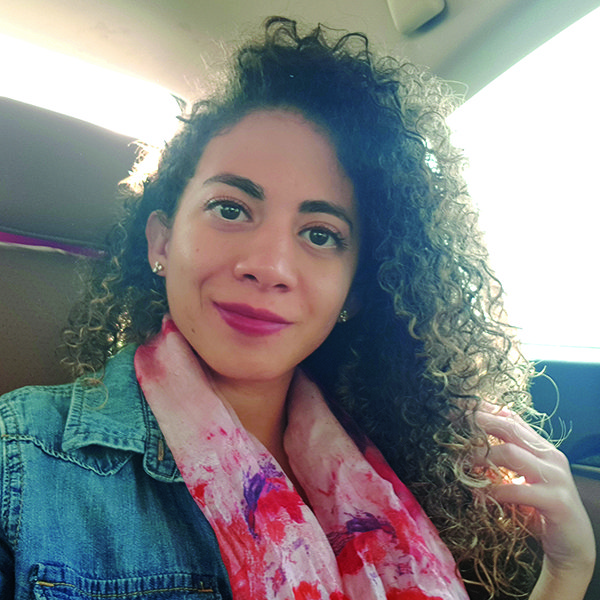 Corporate Communications Manager Yasmine Abbas lives in Dubai and works at Bosch, where she heads the Middle East division and develops internal and external communication strategies. She graduated with distinction from LAU with a BS in business in 2014.
Beirut-based Dina Arakji is the nonresident research assistant for the Civil Military Relations in the Arab States (CMRAS) project at Carnegie Middle East Center. After graduating from LAU in 2014 with a degree in political science and international relations, she went to Sciences Po in Paris for her master's.
EMBA graduate Hiba Trad Farhat earned her degree in 2014. She is currently living in Beirut and is an assistant branch manager at Blom Bank.
Class of 2014 graduate Vernon Nassar took his BE in civil engineering with him to Hamburg, Germany, where he is currently a project manager.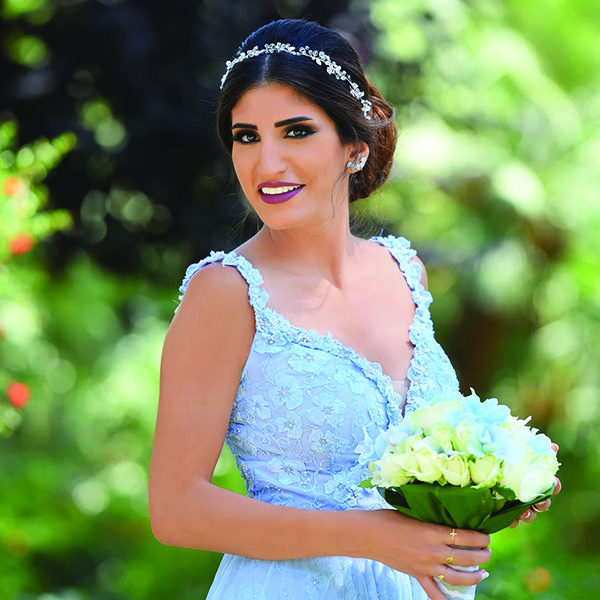 Mira Shaheed Wehbe used her 2014 BS in digital graphic design to work at LBCI, Mediapak and Indevco. She went on to enroll at Notre Dame University- Louaize to pursue her MA. She is also the assistant CEO at Neiman Azzi and is a freelance animator and digital graphic designer.
Seema Sbei, who graduated with a degree in nutrition in 2015, currently works in Syria for the UN Development Programme.
Sarah Succar graduated in 2015 with a BS in nutrition and dietetics, and obtained her master's in athletics development and peak performance at Solent University in the UK. She is starting her own sports nutrition and performance clinic. She got married recently and is expecting her first child.
Mazen Zayat has done a lot since graduating from LAU in 2015. The current business development executive at Alta Light has also worked at Bankers, Hugo Boss, SAP, and Crown Concepts Dubai. He is launching his own business, a grooming salon called Aim and Cut.
After Ali El Amine received a BE in electrical engineering in 2013 and an MS in computer engineering in 2016, he moved to France to work toward his PhD at École nationale supérieure des télécommunications de Bretagne in telecommunications engineering.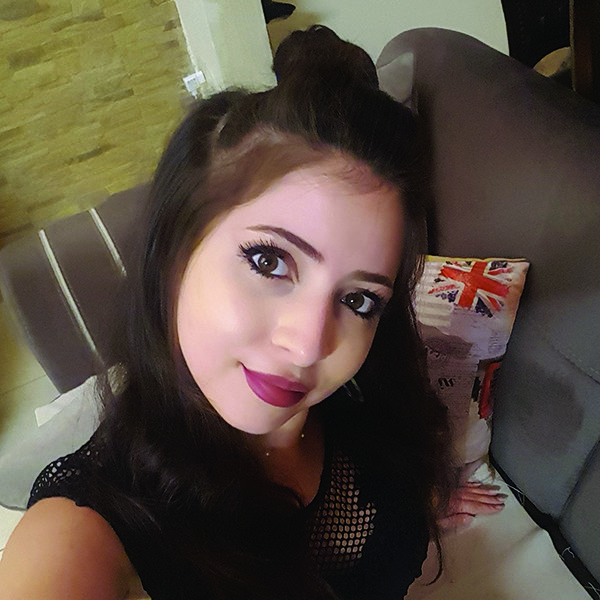 Sara Khodor Iskandarani graduated with a degree in interior architecture in 2016 and lives in Beirut.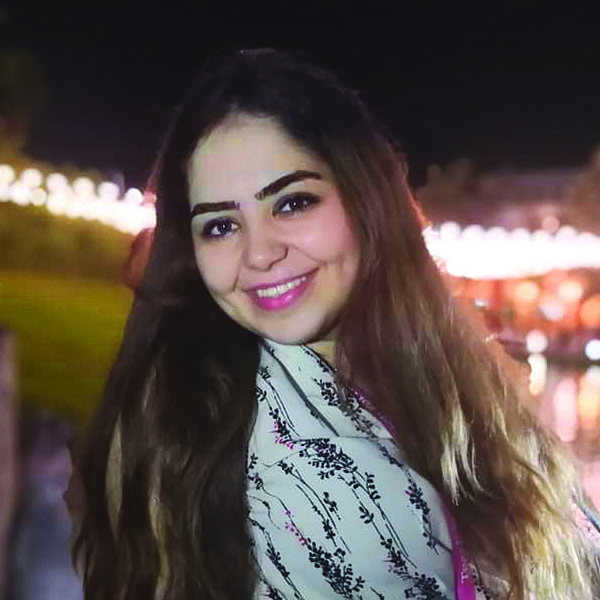 Lubna Al Majthoub is a caseworker and teacher in the West Beqaa with the nonprofit INTERSOS. After graduating with a degree in biology in 2016, she was chosen to participate in an international fellowship in Mexico with Teach For All and the Oak Foundation. She is considering pursuing a master's degree.
Class of 2016 graduate Elise Mansour put her civil and environmental engineering degree to good use, traveling to the University of Nevada, Reno (UNR) to complete her MS in civil engineering. She has worked as a research assistant at UNR, and as a pavement engineer trainee with the Federal Aviation Administration. She is currently back in Lebanon working as pavement and materials laboratory supervisor at Engineering & Research International.
Both Dana Alwan and Tamara Moubarak graduated with degrees in business marketing in 2017, and both are marketing directors at Akram App.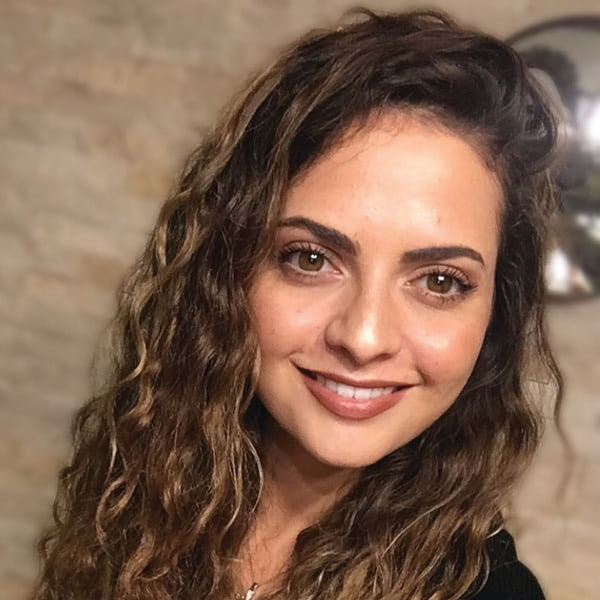 Tamara Georges Doumit is a math teacher at International College. After receiving her BS in mathematics in 2017, she also obtained a teaching diploma from LAU.
Since graduating from LAU with a BA in political science/international affairs in 2017, Maher El Ghadban joined Worms University in Germany for his MBA. He is currently a project coordinator and team leader and was previously a media consultant to the European Union and the spokesperson for a political awareness campaign.
Yassmin El Masri began working for NGOs when she started her MA courses at LAU in 2013. Since graduating in 2017, she has focused her efforts on responsible governance, women's issues and more. She is now Lebanon Program Director at the NGO Search for Common Ground.
Alumna Paola Younes now lives in Paris and works as the client engagement assistant EMEA at Saint Laurent. The LAU banking and finance alumna went to France for her master's in fashion design and luxury management at Grenoble École de Management after receiving her BS in 2017.
After graduating with a degree in interior architecture in 2018, Rayad Assi began work as a manager at an art gallery and operates his own business, The Art Studio.
After graduating in 2018 with an LLM degree in business law, Nazek Khaled Jannoun began work as an internal auditor at iConnect, which trades in computers, software, and cellphones. Last June she became a Sworn Financial Expert in Lebanon and is a candidate to join the Institute of Internal Auditors. She is mom to two little girls.
Chief Operations Officer and Co-founder at Imperium Code and Chief Technical Officer of Fleetserve, Georges Bendaly Rattel is a fresh graduate, having earned his BS in computer science in 2018. The Beirut-based alumnus is also the former project lead at the startup Sqwirl Lab and project lead and network engineer at serVme.
Habib Mohamad Safa graduated from LAU in 2018 with a degree in civil engineering, and stayed on to pursue a master's in infrastructure and construction management.
After completing a BA in civil engineering in 2018, Izzat Shkeir moved to Turin, Italy to obtain his MA in the same subject from Politecnico di Torino.