A History of Triumphs
More in this issue
Since its inception as the first regular girls' school in Syria, LAU's journey has been one that may read like an obstacle course of challenges and triumphs, now captured in a commemorative book due out next spring. Compiled from archives, interviews, testimonies and anecdotes of alumni, and faculty and staff – both former and current – the book traces the university's evolution from the American Junior College for Women (AJCW) through Beirut College for Women (BCW) and Beirut University College (BUC) to the LAU of today. The below excerpts are sneak previews from the book, illustrating LAU's resilience through its long history.
1834 – Educating Women?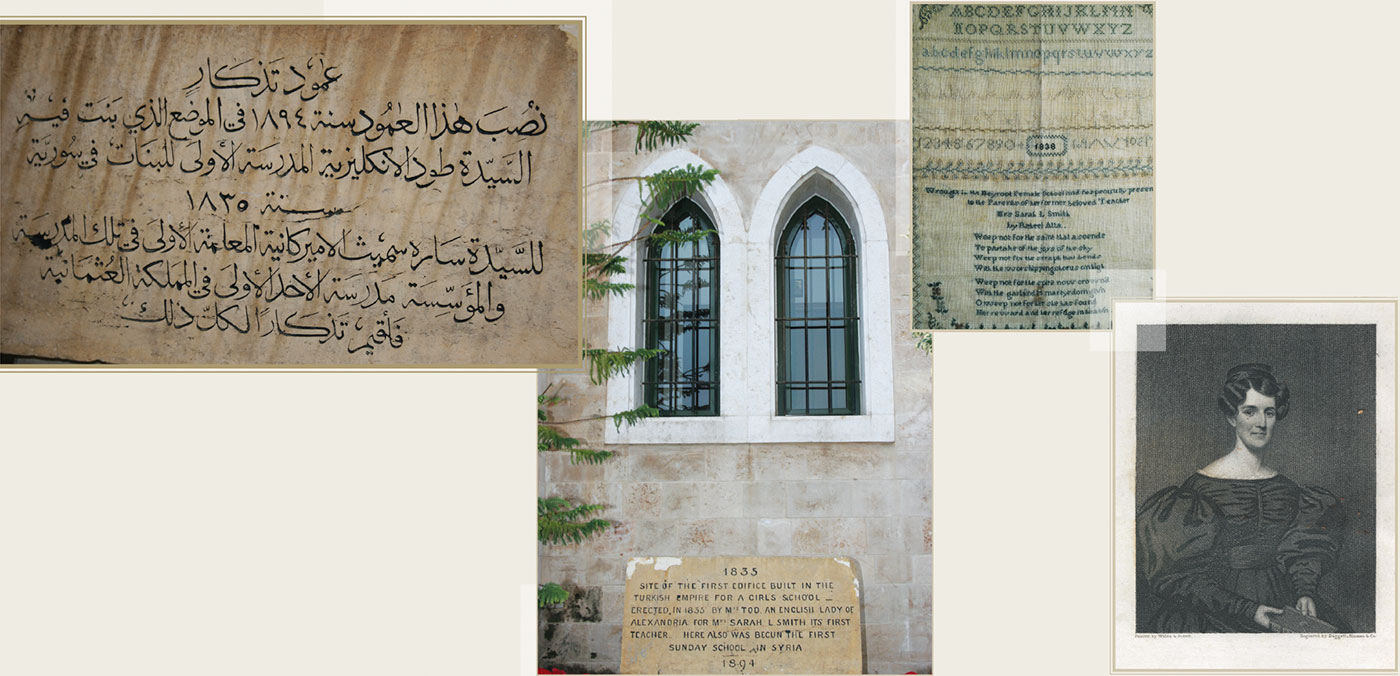 Presbyterian missionaries Eli Smith and his wife, Sarah Huntington Smith, take on a project that some had feared may be doomed. A year before the pair disembarked in Beirut, prevailing strong prejudice against female education and the perception of missionaries as "religious heretics" had confined a bold attempt to educate young girls to no more than two-hour lessons a day in the mission house.
1927 – AJCW Receives Unlikely Support
​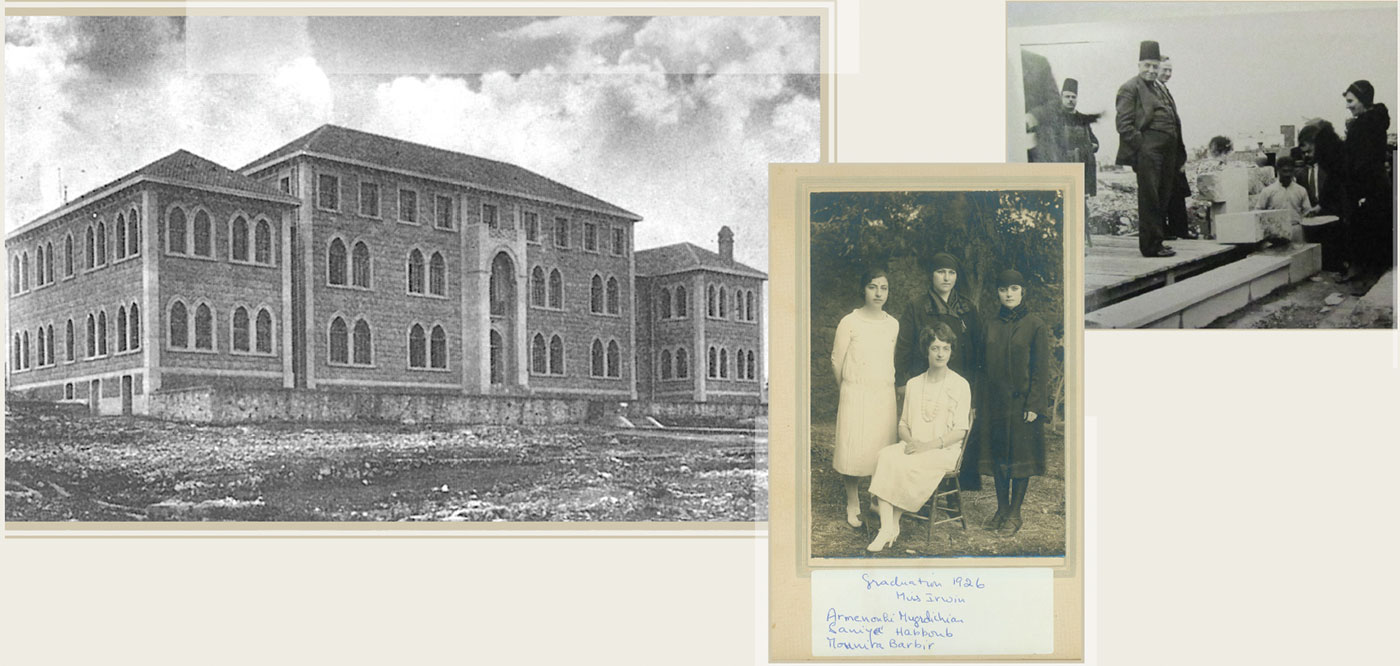 "In her correspondence with her family in the United States, AJCW's first president Frances Irwin, explains that the [Syria] Mission gave its unwavering support to the budding college in its second year of existence by overwhelmingly voting to separate AJCW from the school and moving it to a new location in Ras Beirut, thus officially recognizing the college as its own entity. 'I wouldn't have been awfully surprised if they had decided to drop the whole thing in view of the condition of the country, the few girls interested etc. But they didn't.'"
1930-40 – Roots of Social Service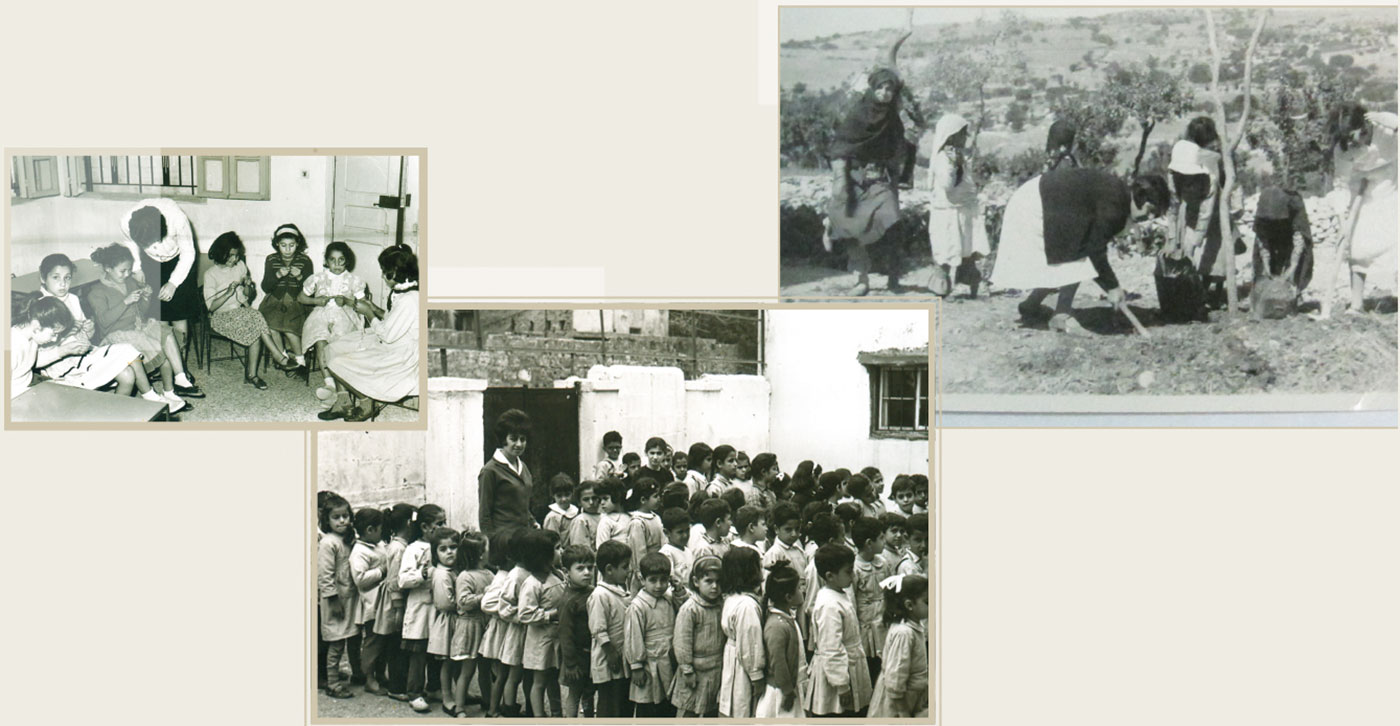 The first social work program gave AJCW students the chance to cater to the educational and health needs of deprived villages in remote areas across the country. The five to six-week camp meant that students – all women – lived in tents that were set up in the vicinity of those villages over the summer.
"When the Village Welfare Camp was temporarily suspended during World War II, the Social Service Committee voted in 1940 to establish an educational center for children in the college's backyard, which went on to a permanent element of the college's social service work to serve underprivileged families in the neighborhood."
1975-81 – How the Show Went On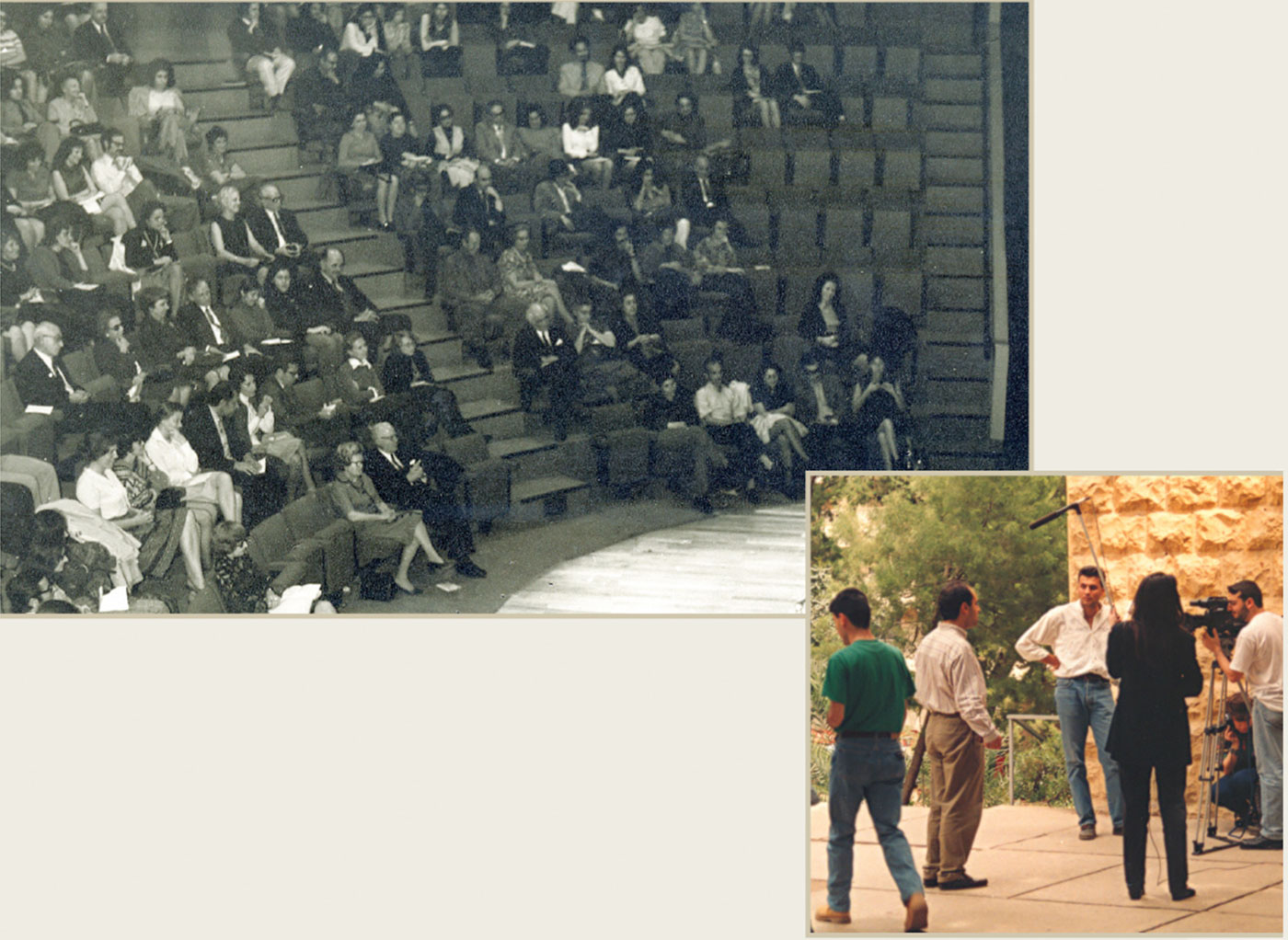 Street battles, sudden mortar bombardments and faculty and staff kidnappings were the everyday reality of the Lebanese civil war. Yet, faculty and staff pulled together and kept campus gates open, reversed enrollment numbers, replaced foreign faculty and sought external sources of financial aid. Perhaps the most telling resilient sentiment on campus was that of the communication arts faculty, staff and students. "Except for one semester in 1976, productions continued unabated. During the war we survived through theater. We were here until two, three and four o'clock in the morning, building sets and rehearsing, nothing stopped us. With or without electricity we worked to protest the war."
1982-86 – Refugees Welcome

Following the Israeli invasion, BUC not only stayed open, but it also welcomed refugees. Approximately 700 people, mostly children, from the immediate surroundings in Beirut and from as far as South Lebanon took shelter on campus.
Notwithstanding the difficult circumstances, a pioneering Dual Degree program was launched: undergraduates who had completed three years at BUC could continue their studies for two additional years at a partner university in the United States and receive BS degrees from both institutions.
1988-91 – Facing Resistance with Byblos Expansion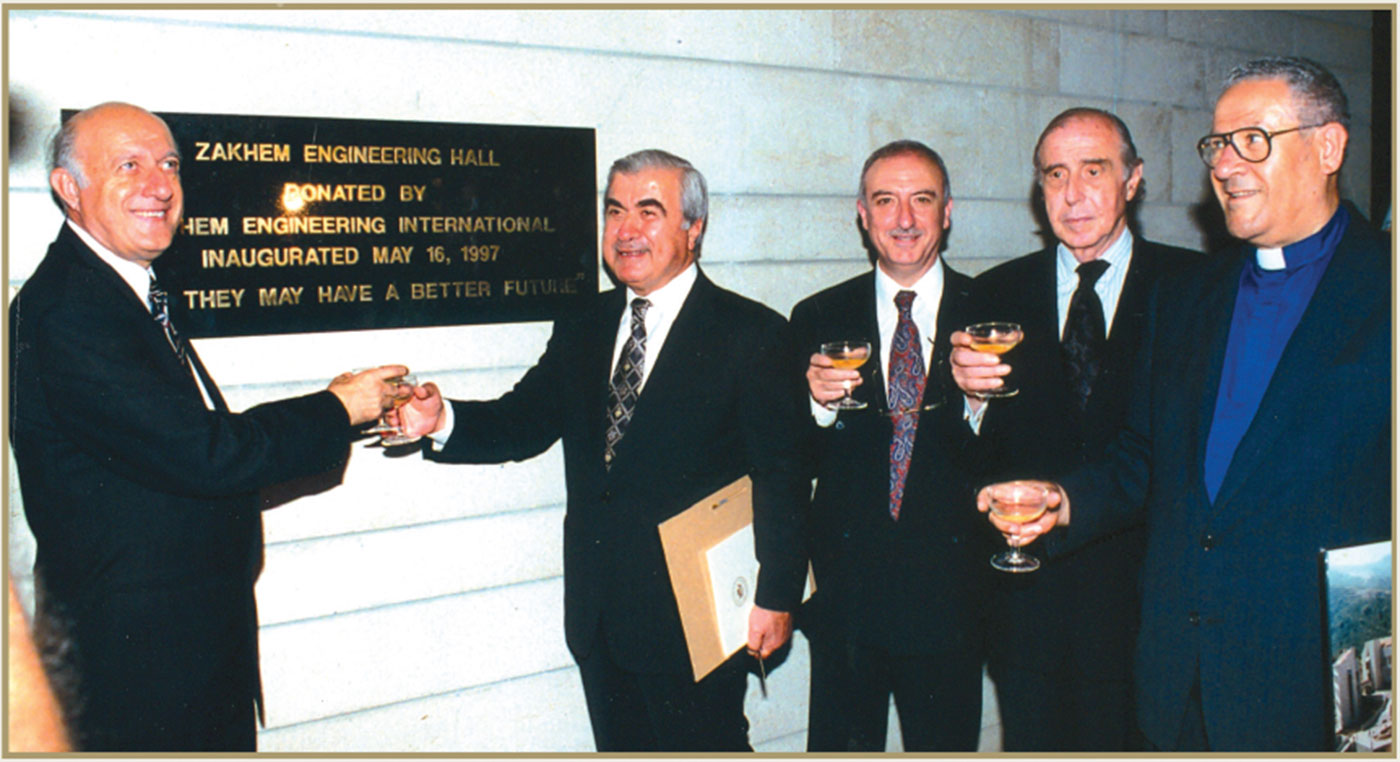 As the war raged on, access to Beirut campus from the eastern side of town became a growing challenge to students, faculty and staff. In fact, the president himself had no choice but to relocate from his residence in Orme Gray to his hometown of Munsif. Despite some opposition to the university's expansion, the establishment of two consecutive temporary branches in Louaizeh and Amchit, and countless setbacks, the new Byblos campus was finally opened in the fall of 1991.
2008-14 – The Complexities Behind the Health Complex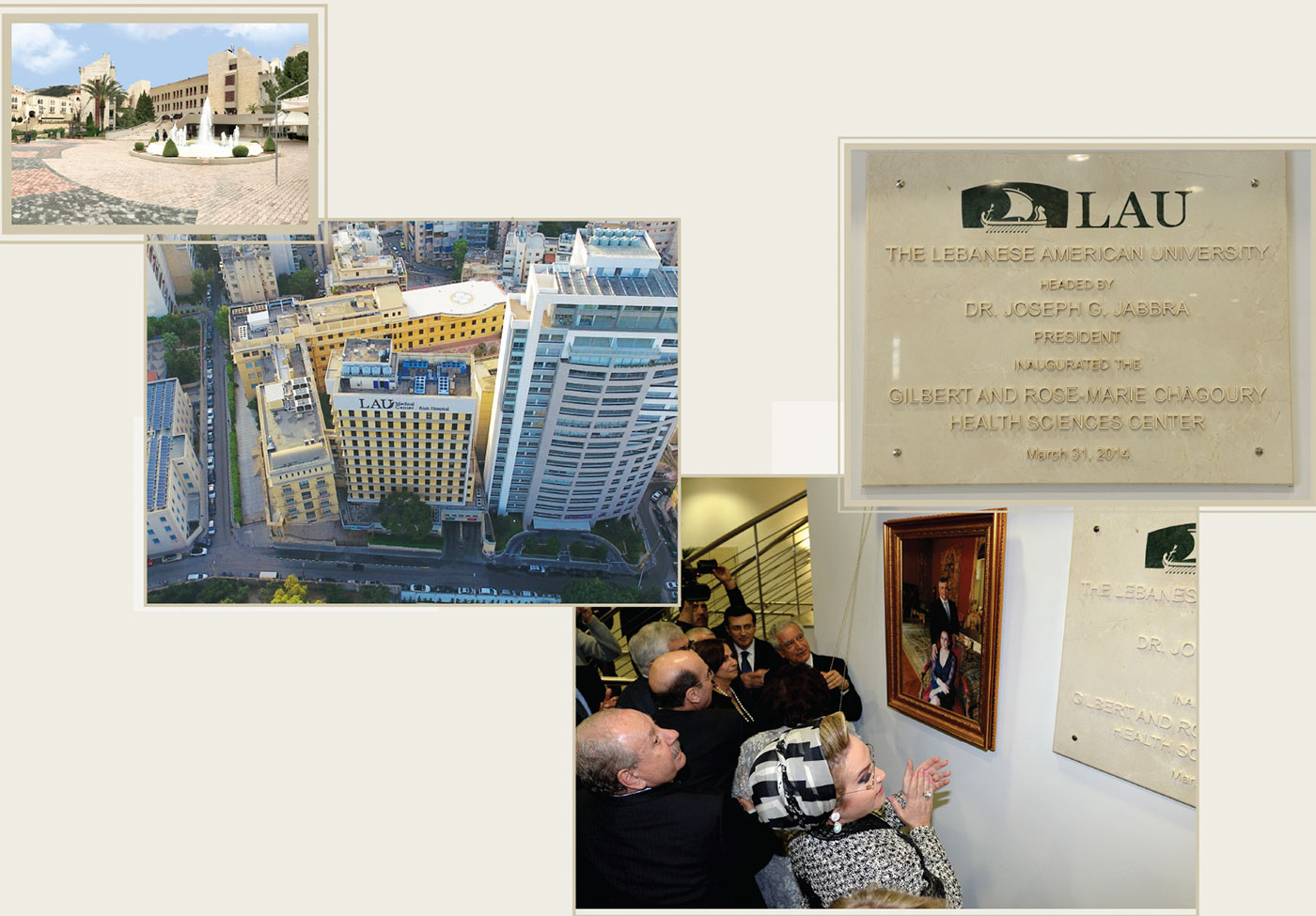 In a country with no shortage of medical schools, the establishment of one more – let alone a health complex to house schools of medicine, nursing and pharmacy as well as a university medical center – was no easy task and one that continues to exemplify LAU's resilience. "Besides undertaking tremendous infrastructural work in the renovation of a working hospital, likened to 'fixing an engine of a car while running,' LAU launched a major study to strengthen the hospital's human resources by both hiring top-notch physicians from the US and Europe while retaining as many of the hospital's staff as possible."