LAU's Writing Center Leaves Its Mark
More in this issue
An outreach program to create writing hubs in Lebanon spells success.
Over the years, the LAU Writing Center has fostered connections with a wide network of high schools and sister universities, as part of an outreach program launched in 2016 in response to a need for writing hubs in Lebanon.
Further cementing LAU's regional leadership role, the center in collaboration with the Middle East-North Africa Writing Centers Alliance (MENAWCA) held in April the 6th 2019 Biennial Conference, Resilience through Reconstruction – the first to be hosted in Lebanon – which addressed resilient writing programs, multilingualism, and managing the scope, services and students in writing centers.
Initiatives of this kind comply with the third pillar of the university's Strategic Plan III (SPIII): LAU without Borders.
"Building on SPIII, the aim is to make LAU a major academic powerhouse of local eminence and regional leadership," said the center's director, Paula Abboud Habre. After almost a decade of "serving the LAU community and outreaching to schools and other universities in addition to regional participation, the LAU Writing Center has managed to fulfill that role," added Habre, who co-organized the event with Assistant Director Hala Daouk.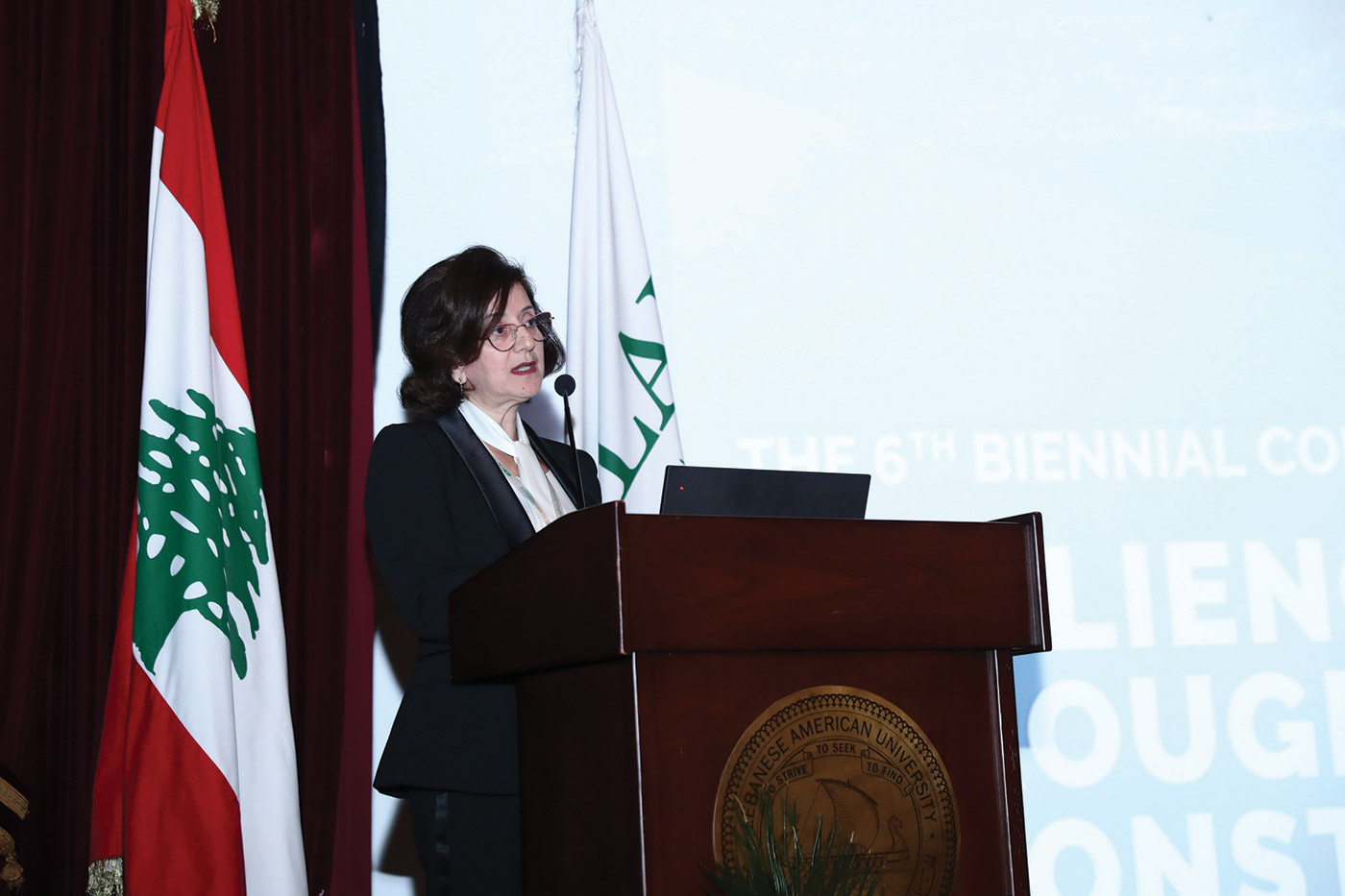 Launched with the help of a small grant from the US embassy, the project has since offered several training workshops on the theoretical and pragmatic elements of writing centers. Five schools across Beirut, the South and Mount Lebanon have since established their own centers, and with enough funding Habre is confident that a second phase will be able to cover schools in the North as well.
Highlighting the impact of writing centers on a community, Public Affairs Officer at the US Embassy Ellen Peterson – who was also present at the conference – said the embassy's "support for writing centers aims at helping students and academics across all disciplines so they can integrate concepts from various fields, and thereby maximize the impact of their work."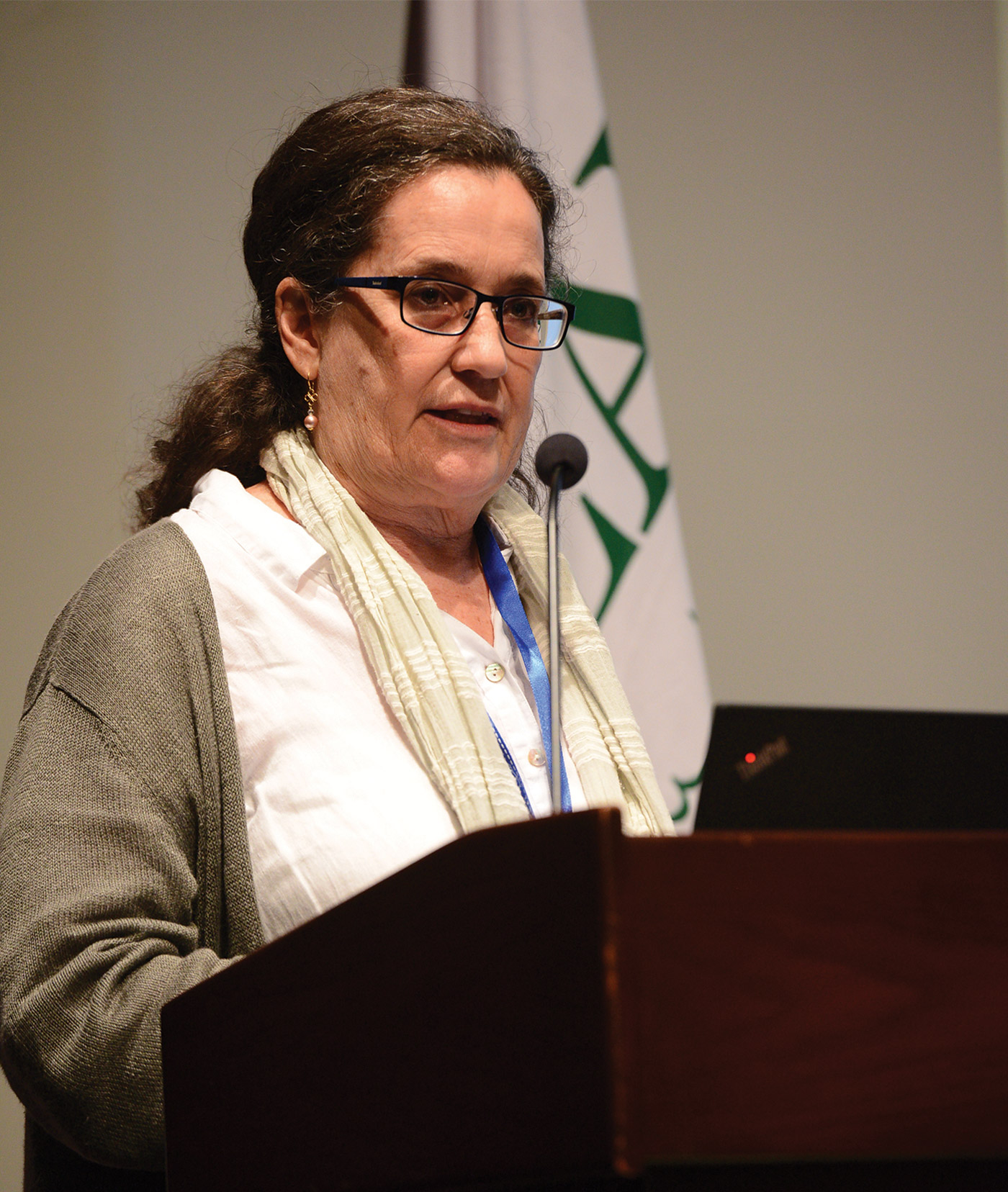 One outreach success story is Brummana High School (BHS), which established its own center three years ago following training workshops by the LAU Writing Center's team.
Its director Lisette El Hage credits LAU for the school's decision to start a center of its own. "We still collaborate with the LAU Writing Center from time to time," she said, "I send Paula [Habre] feedback, tell her what the students reflect on, what problems we have, and she gives me some insight."
While at the beginning students did not understand the concept, Hage said that with time they came to see the center as a destination for support and feedback.
At the university level, a similar writing center was established at Haigazian by a former LAU tutor, who received training during the 2016 outreach schools project.
In addition to its engagement with the Lebanese community, the LAU Writing Center also serves as a learning space where students train to become tutors – a perfect example of the university's commitment to active learning and student centeredness.
While tutees seek help to improve their work, however, the center's ultimate objective is to help them master the skills to become "'independent' writers which is in line with LAU's strategic plan of making our students 'life-long learners,'" Habre said. The same goes for tutors who, through teaching, are also able to evolve their approach to writing and tutoring.
The center has now forged a name for itself and for LAU as agents of change with the recent appointment of two LAU instructors and Writing Center administrators to MENAWCA's board of Habre as treasurer and Daouk as International Writing Center representative, and the election of the first LAU peer tutor, Karim Bader (BA '19) for the peer tutor seat in the alliance.
"The idea of bringing in more peer tutors is for the center to have a mix between them and professional tutors as is the case in many writing centers abroad," Habre explained. Enriching cross-university meetings with "peer tutors from sister institutions can be made for them to exchange ideas."
Commending the center's initiative, Provost George E. Nasr said that events such as the MENAWCA's conference that "address current trends, both theoretical and practical, in writing, teaching and learning," fall within the university's commitment to revamp "its liberal arts curriculum to achieve a more resilient curriculum."