Why I Give Back: Sonia Konialian Aller (BA '66)
More in this issue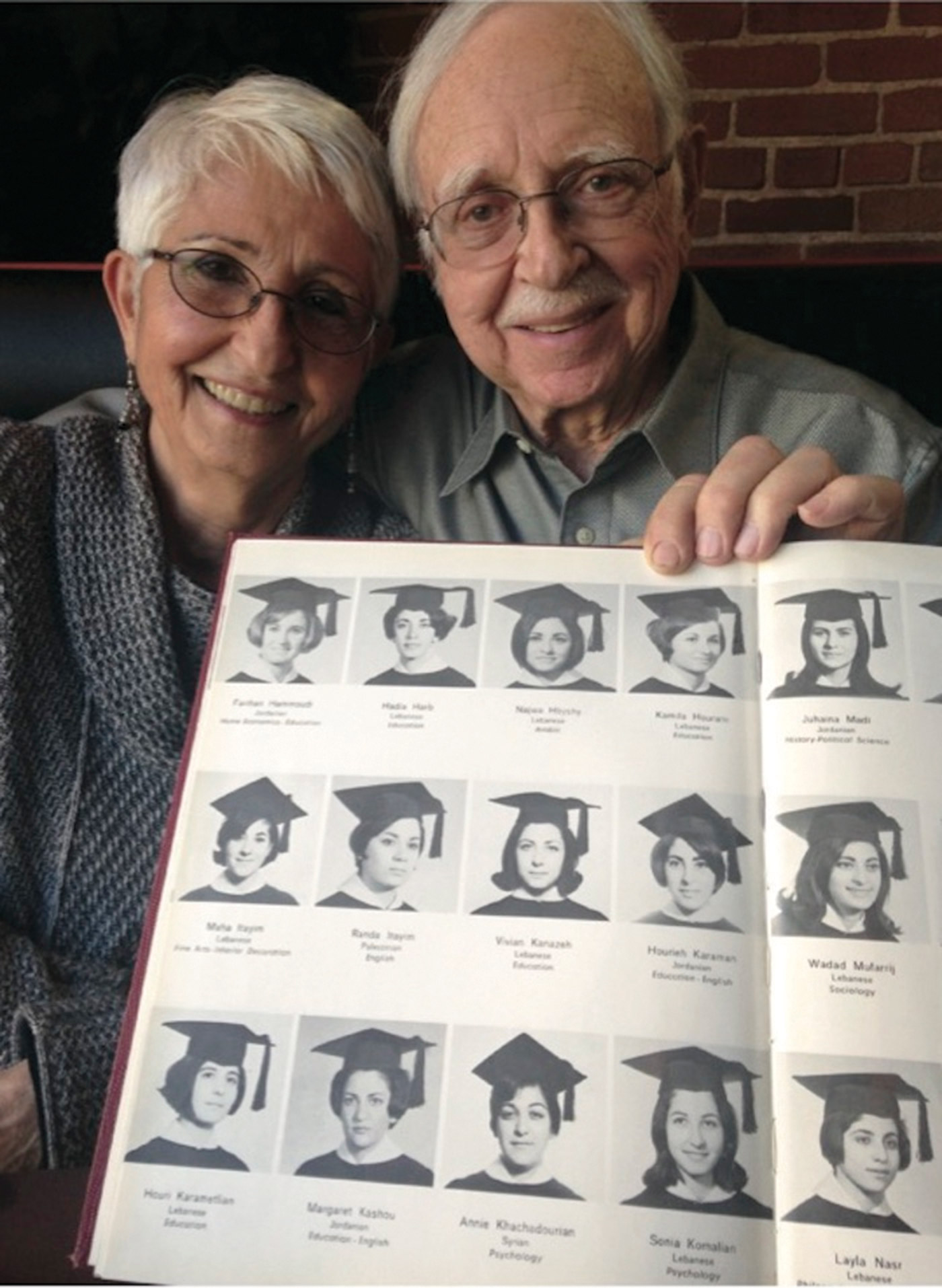 Born in Aleppo, Syria, Sonia Konialian Aller completed her BA in psychology at Beirut College for Women (BCW) – now LAU – where her husband, Dr. Wayne Aller, has also chaired the Department of Social and Behavioral Sciences. The liberal arts education she received at BCW, she said, had awakened in her an "innate tendency to explore ideas, ask questions, and venture into new realms of knowledge and perspective."
BCW exposed her to the field of child development "in the most wonderful way" through an on-campus lab school designed and led by Dr. Julinda Abu Nasr – head of the Child Development program – who later founded The Institute for Women's Studies in the Arab World (IWSAW), now the Arab Institute for Women (AiW). Having earned a PhD in cognitive psychology from Indiana University and an MA in speech-language pathology, she has worked with children with neurodevelopmental disabilities and taught in the field for more than 30 years.
In 2006, Aller founded the Armenian Autism Outreach Project, a nonprofit that helps families who have children with autism in the Greater Los Angeles area. She has been elected to offices in the California Speech Language and Hearing Association (CSHA), and in 2017 received the CSHA Diversity Award. In her words, "BCW/LAU has served me well."
Aller is currently Director of Communication Disorders at the USC University Center for Excellence in Development Disabilities (UCEDD) at Children's Hospital Los Angeles. She gives to LAU through a scholarship endowment fund directed toward AiW.
You have been very supportive of the LAU Southern California Alumni Chapter. Why is your involvement with the chapter important to you?
Alumni are a core constituency of any institution of higher education. It is after leaving college or university and experiencing the 'real world' that one realizes its true impact and value in shaping the rest of one's life. Therefore, it is important for alumni to remain connected, especially with new graduates and to help them understand the importance of supporting their alma mater so that it may provide the same opportunities for upcoming generations.
Why do you give back to LAU?
Based on my experience at BCW and its enduring impact on all aspects of my life, I consider the institution as having been al-manara, the beacon, as a junior college. At the time, it led the Middle East in providing higher education to young women from all over the region, and now it is striving to continue its legacy of leadership not only regionally but also worldwide. While it has added a multitude of professional programs and research for both women and men, LAU has not abandoned its original mission of addressing gender issues, and indeed created a field of study through the AiW. Wayne and I were very happy to be able to contribute to its work with a small scholarship endowment two years ago.
What message would you like to convey to your fellow alumni and current students?
For the 'older' alumni, it is important to stay connected with the institution, remain abreast of its new goals and achievements and provide meaningful input and support. BCW has gone through a long metamorphosis to becoming LAU, and we, as alums, should appreciate and support its growth and milestones. It is also important that current students make the most of the diversity LAU has to offer and become effective leaders in bringing about change.
What would you like to see LAU achieve in the near future?
Keep doing what you have been doing and are doing as you live out your legacy. Always al-manara.