A Year On: LAU's Petroleum Engineers Excel Across the Board
More in this issue
From working on Lebanon's first-ever exploration well to landing graduate scholarships, alumni of the program are standing out in a highly competitive industry.
Watching the most mesmerizing sunsets from a helideck is one of the many job perks that alumna Sara El Boustani (BE '19) gets to enjoy from aboard the Tungsten Explorer, Lebanon's first drilling ship, where she works as an operations engineer.
Less than a year after graduating from LAU's School of Engineering (SOE) with a BE in Petroleum Engineering, El Boustani had landed one of two highly competitive positions. In fact, one of her classmates from LAU, Fouad El Kadi (BE '19) snatched the other vacancy.
Beautiful sunsets aside, El Kadi and El Boustani attest to the demanding, non-traditional nature of their job. They work at sea for a minimum of 28 days straight, seven days a week, and for 12-hour shifts, operating "mind-blowing, gigantic machinery" alongside colleagues from all over the world.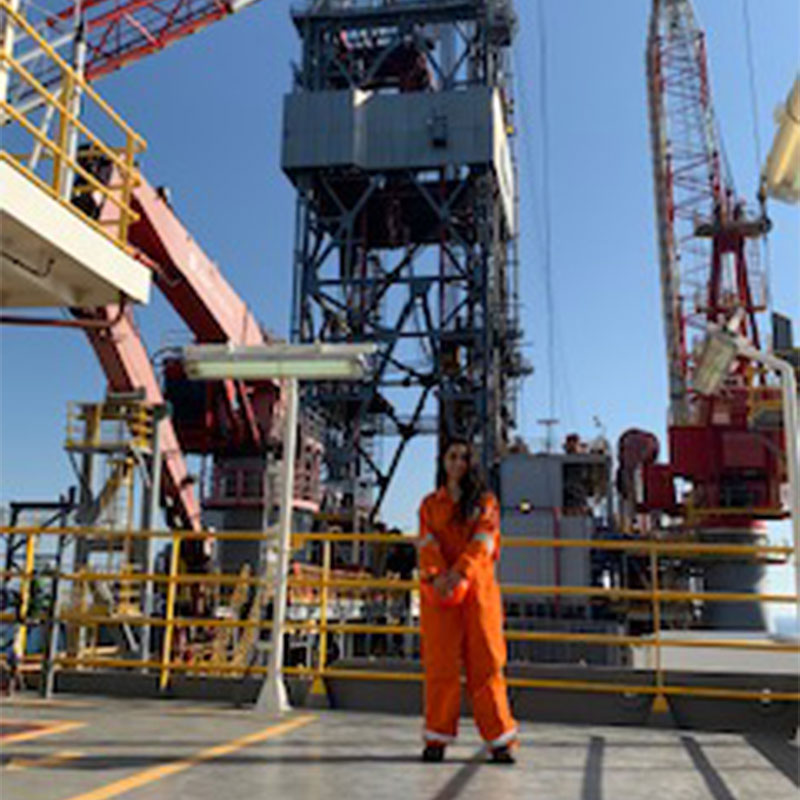 But El Boustani is not easily intimidated. In fact, she is the only woman working onboard the drill ship. While acknowledging the Middle Eastern mindset that matches professions to gender roles, she was already far too fascinated by the industry to let that stop her. "I loved the idea of working on rigs, getting mud-dirty and dealing with equipment that are 10 times my size."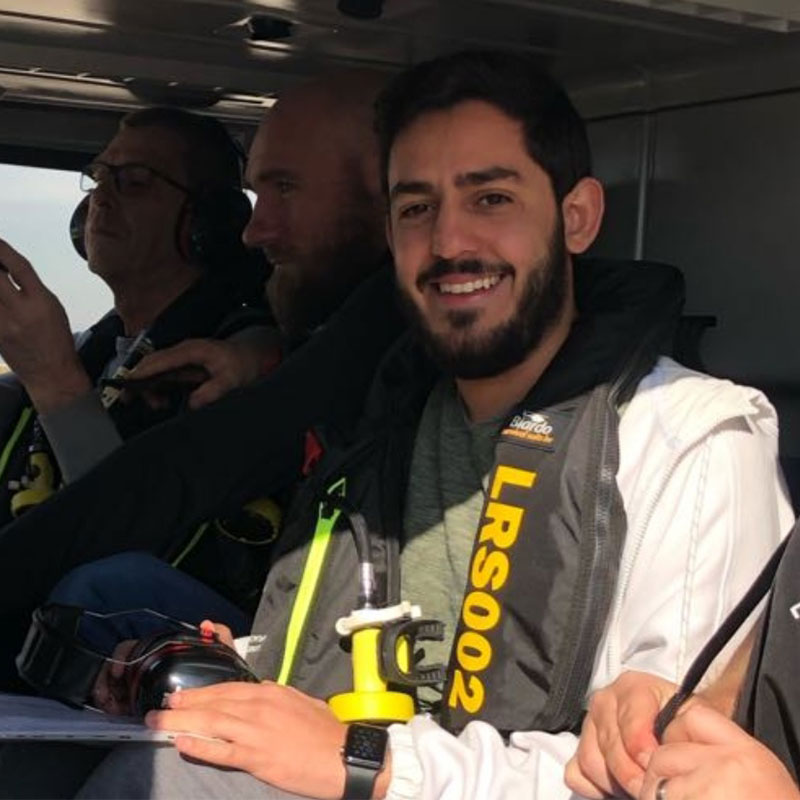 Similarly, El Kadi describes his job as "five years of education coming to life, and very much in action." Looking back on his years at LAU, he spoke about how the program had covered everything from drilling, production and reservoir engineering, to process engineering, petrochemicals and refinery, as well as storage and transportation. "It also tackles the industry's markets, economics and politics at play," added El Kadi, grateful for the well-rounded approach.
For alumna Reef Tarabey (BE '19), the opportunities that LAU provided beyond classroom walls were what helped her stand out as a candidate for a master's program in petroleum engineering and project development. In fact, following rigorous interviews, she earned a full scholarship at the IFP School, also known as École nationale supérieure du pétrole et des moteurs, in France.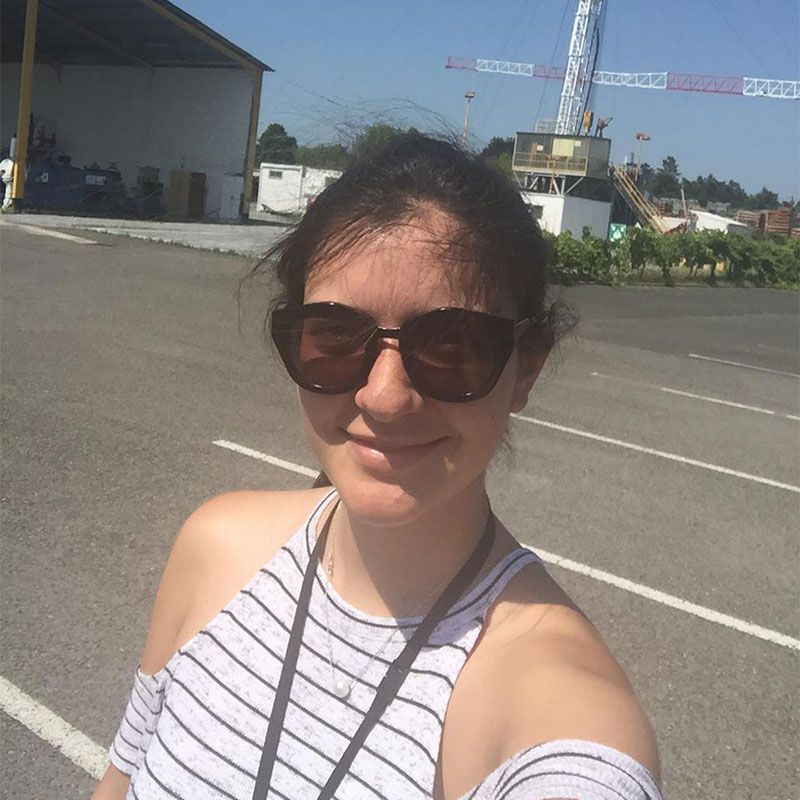 During her time at LAU, she had been a founding member of the Petroleum Club, helped establish LAU's student chapter of the Society of Petroleum Engineers and joined the LAU Model United Nations secretariat over two years. She had filled up her resumé with hands-on internships at BB Energy in Beirut and Total in Pau, France, and managed to excel academically through it all, eventually graduating with honors.
"Those experiences helped me grow my leadership, management, public relations and public speaking skills, and certainly contributed to my admission into graduate school with a scholarship," says Tarabey.
Echoing those thoughts, El Kadi reflects on how "the journey to attainment is not always as rosy as it seems." Just like Tarabey, he believes that his experience in LAU's simulation models, coupled with the student clubs, had helped him build his competitive advantage and develop a sense of ownership.
"The program is designed to offer breadth and depth across several tracks, including reservoir, drilling, completions and production engineering."
"That is what helped me secure three internships in international and renowned companies prior to my graduation," said El Kadi. Pointing to how large numbers of competent petroleum engineers must have applied to their jobs, El Boustani said: "While technical knowledge is necessary, it is often these soft skills that helped give us an edge – no doubt!"
All three alumni were powered by their passion for the oil and gas industry, and their years in the program had witnessed some historic advances for the sector in Lebanon.
"As the industry develops further in the country," affirms SOE Dean Lina Karam, "we look forward to working closely with partners and stakeholders to address their needs and to collaborate with them on devising innovative solutions aimed at enhancing performance in Petroleum Engineering."
Students and alumni have had and will continue to be exposed to multiple opportunities to work on collaborative projects, and engage with leading firms at discussion forums and joint events, adds Dr. Karam.
In parallel, the SOE continues to gear up with state-of-the-art labs. As Associate Dean and Petroleum Engineering Program Coordinator Michel Khoury puts it, the equipment available at LAU gives leverage to faculty for their experimental research, and advantage to students for a unique hands-on experience that sets their learning apart. "The program is designed to offer breadth and depth across several tracks, including reservoir, drilling, completions and production engineering," explained Dr. Khoury.