In Memory of Mona Chemali Khalaf, 1939–2018
More in this issue
The academic and former head of the women's institute was honored at a memorial service on Beirut campus
Mona Chemali Khalaf knew how to bring people together. Throughout her life, the professor, economist and former director of the Institute for Women's Studies in the Arab World (IWSAW) strove to unite the community around the goal of justice. Khalaf suddenly passed away January 6 of this year. She was 79.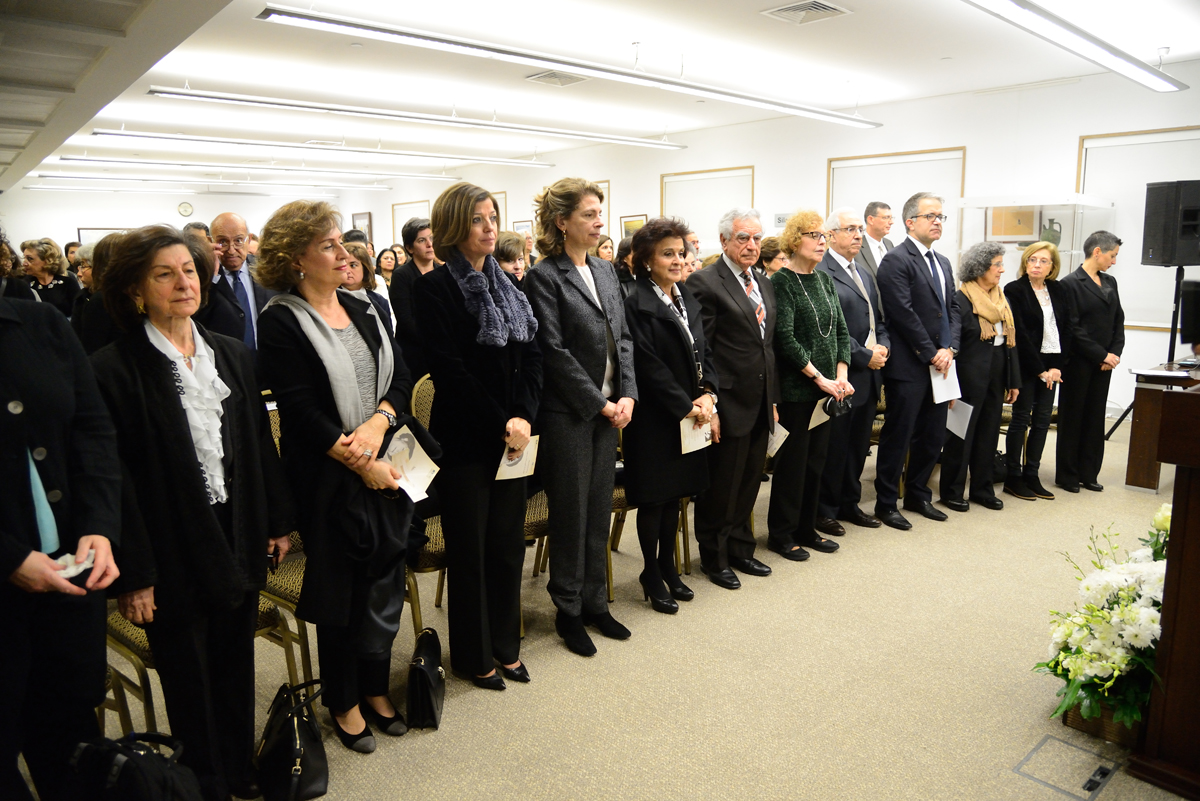 "When we celebrate her life, the best thing we can do is commit to continuing what she started: gender equality no matter what," said LAU President Joseph G. Jabbra, as he spoke to a crowd gathered to remember Khalaf on Beirut campus in late January. "That's what the institute is about. That's what we're all about."
"As we continue to champion the cause that was so dear to Mona Khalaf's heart, we recognize that each accomplishment builds on those of our founding foremothers," said Lina Abirafeh, the current IWSAW director, at the event. "Everything we have achieved until today at LAU and IWSAW is thanks to the efforts of our founding foremother."
Khalaf devoted her life to championing the cause of women through mentorship and teaching, as well as making contributions to various NGOs, women's institutes, and research foundations.
An economist, professor at the Adnan Kassar School of Business, activist and authority on gender and development issues, Khalaf was committed to boosting academic research on women in the Arab world, empowering them through development programs and education, and bringing about policy change. She also sat on the editorial and advisory board of IWSAW's flagship interdisciplinary journal Al-Raida until 2013.
At the memorial service, Abdallah Sfeir, Khalaf's friend and former LAU provost, praised her advocacy of women, starting with her own employees at LAU, ensuring that IWSAW staff got good maternity leave.
"Women are more empowered because of her work, on a national and regional level. May her values and optimism serve as an example for all of us."
The word "balance" is how her son Amin chose to describe her.
"She always managed to straddle both sides of things," he said. "She wasn't afraid of speaking her mind, but didn't talk for no reason. She was determined, but didn't take herself too seriously. She was serious but could also have a good time. She was very demanding of herself and of people she knew she could trust. She really pushed them. She was very driven, motivated and humble. Never wanted to do anything for the sake of getting recognized."
"We have big shoes to fill and we are up for the challenge," Abirafeh said, announcing that IWSAW would continue the research Khalaf started for a project entitled "Our Feminine Memory."
Suad Joseph, professor of Anthropology at the University of California-Davis, said she had planned on seeing Khalaf at a conference in Amman. Now, Joseph told the crowd, she expects Khalaf's work to continue, making sure that "women angels will have equal rights as men angels."