Former LAU President Granted Highest Honor in Lebanon
More in this issue
Riyad Nassar was presented with the prestigious National Order of the Cedar award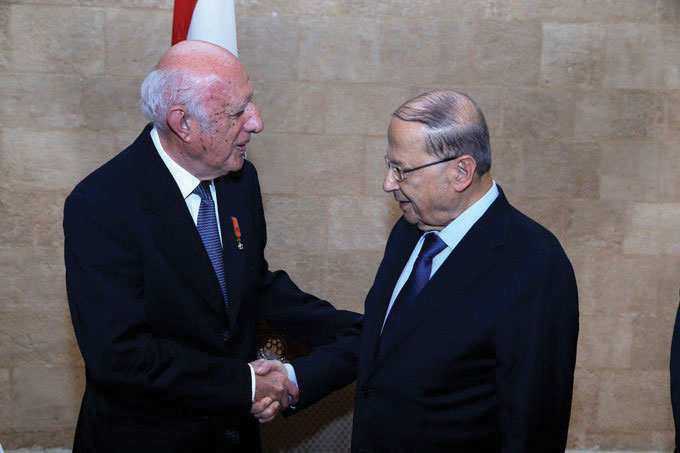 Lebanese President General Michel Aoun inducted former LAU President Riyad Nassar into the National Order of the Cedar on March 28. It is the highest military and civilian honor in Lebanon, given for dedication to the country, acts of courage and years of public service. Among his many accomplishments, Nassar stood at the helm of the Lebanese American University for 22 years. The award is a testament to his achievements and the lives he touched.
Nassar was born in the village of Monsef in 1934 to parents who valued education but had not had the opportunity to get much schooling themselves. He excelled in school and received a BS and MS from the American University of Beirut in chemistry before moving to America to complete his PhD at Georgia Tech University in Atlanta.
Nassar spent his entire career at LAU, beginning when it was the Beirut College for Women (BCW) in 1965. He started as an assistant professor of chemistry before working his way up to become dean of the college in 1971. He was extremely active during his tenure as dean, expanding courses, infusing the college with grant money, bringing in top faculty, launching institutes, and starting the financial aid program, among many other accomplishments.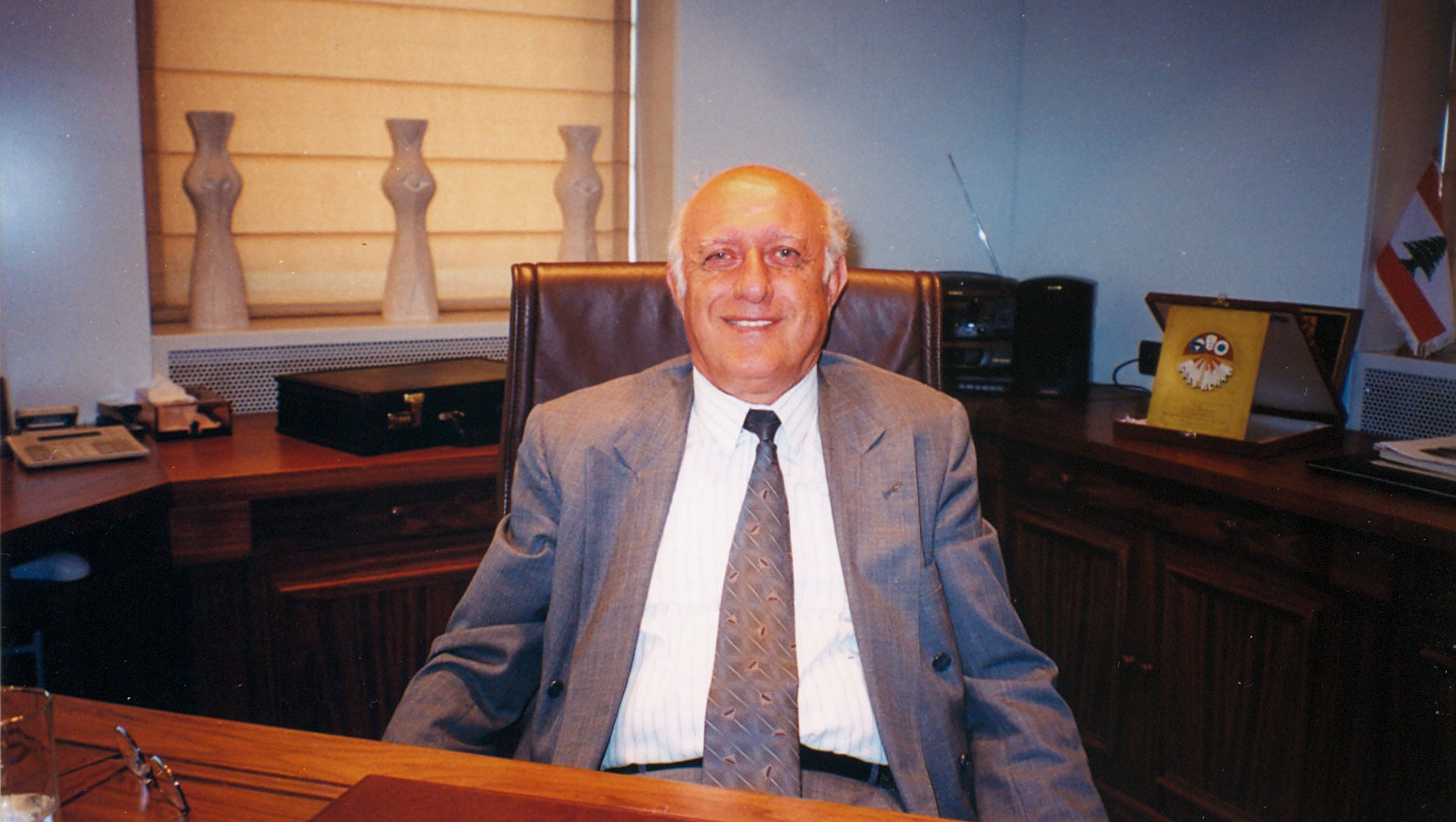 Throughout his time at the college, his open mind and willingness to cooperate in getting things done helped him advance the institution's goals and his own career. As a male professor at a women's college, he was sometimes asked about working under female superiors. (BCW became co-educational in 1973, renaming itself Beirut University College, or BUC for short.) "I have always felt comfortable about working with men and women alike," he wrote in his autobiography My Life Story with the Lebanese American University. "My teaching at a women's college gave me a special opportunity to observe the development of the role of women in Middle Eastern society over a span of 40 years."
He cites the tumultuous years between the beginning of his tenure and the outbreak of the Lebanese civil war in 1975 as an important time for women in the region, during which they were a major part of the social and political movements that changed the Middle East and the world.
He became president of BUC in 1982 and navigated not only the academic, administrative and student-related aspects of the job, but also the deteriorating security situation outside the gates, which sometimes seeped onto campus.
After the war ended, Nassar oversaw BUC's expansion into Byblos with a large, new campus, and the inauguration of LAU as a university in 1994. He arranged international partnerships, launched new programs, organized collaborative events, and steered the university toward a culture of inclusivity, dynamism and innovation, values still enshrined in LAU's mission today.
Part of his legacy can be appreciated daily at LAU, in the Riyad Nassar Library on Beirut campus, inaugurated a year after his retirement in 2005.
"Dr. Nassar's leadership helped lay the groundwork for the amazing success of LAU, and BCW and BUC before it," said LAU President Joseph G. Jabbra. "Thanks to his dedication and vision, we can proudly call ourselves a leading university that embraces progress, hard work and diversity for the good of our students, our community and our country."
At the Order of the Cedar ceremony, Nassar thanked President Aoun and the government for their support. "I am honored for the opportunity to contribute to the continuing efforts to build up this country, because culture and higher education in Lebanon are extremely important," he said.