In Memoriam
More in this issue
Emily Nasrallah, 1931 – 2018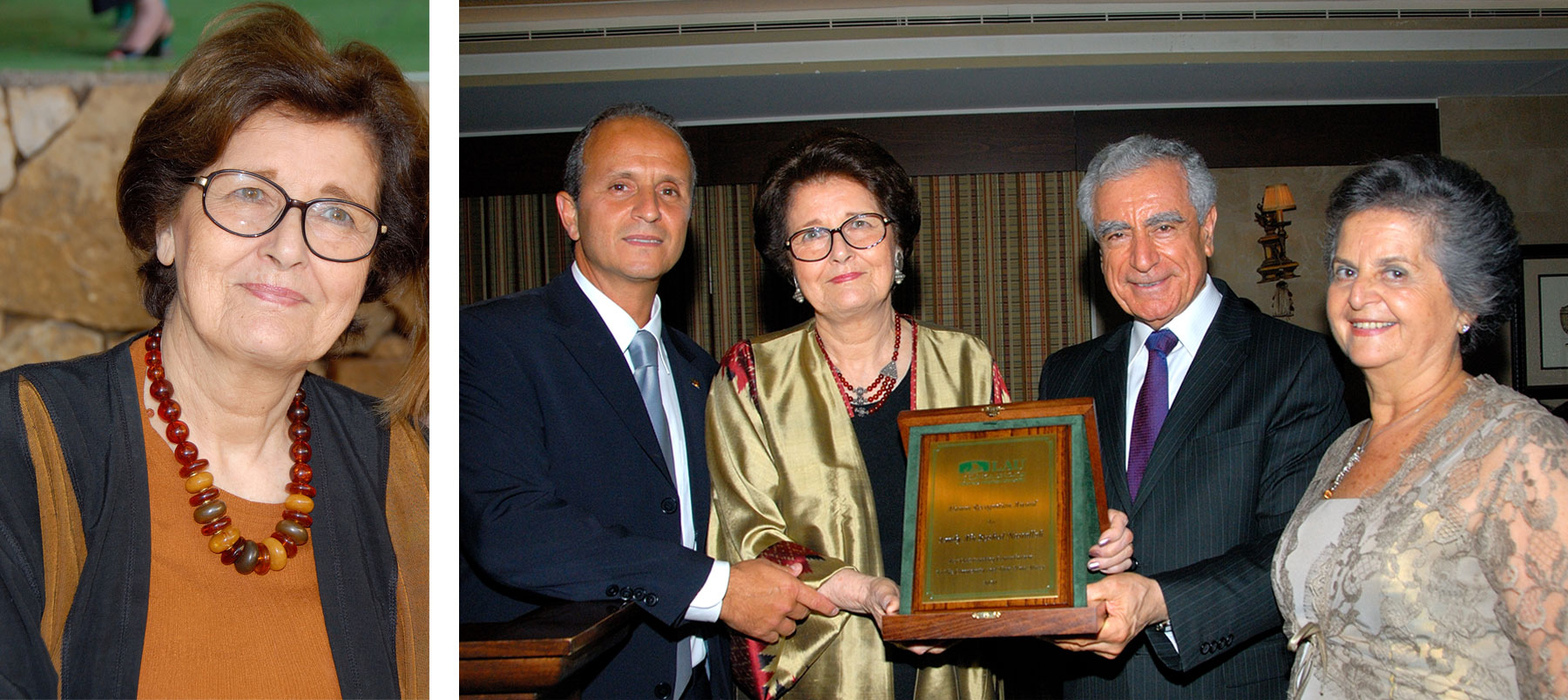 Author, activist and LAU alumna Emily Nasrallah passed away this March. She was 86 years old.
Nasrallah first became famous for her 1962 novel Birds of September, though she had been writing since college, mostly as a journalist, to support herself while at Beirut College for Women (BCW). She graduated with an associate's degree in 1956 from the school, which would become LAU 40 years later. She became a prolific writer, publishing novels, children's books, poetry and short story collections, most of which touched on her bucolic yet poor upbringing in the village of el-Kfeir in Mount Hermon.
During college she married a chemist named Philip Nasrallah and started a family, never moving far from Beirut, even during the worst years of the Lebanese civil war. Indeed, the war was a theme in much of her writing from that period. Her award-winning book, A Cat's Diary depicts the horrors of that conflict from the eyes of a cat.
Aside from her writing, she was known as an activist for women's rights, a cause she championed tirelessly throughout her life. "I wanted women to be equal to men," she once said. "I lived, I grew from a peasant woman in the fields to elite schools, and I saw that women can advance when they have opportunities."
"Emily Nasrallah was one of Lebanon's great gifts to the world," said LAU President Joseph G. Jabbra. "She used her talent to paint a picture of the energy, complexity and spirit of Lebanon."
Throughout her life, she was widely recognized for her work, including making the International Board on Books for Young People's Honor List for A Cat's Diary; winning the Goethe Medal, which honors non-Germans for contributions in the spirit of the Goethe Institute; and receiving the Lebanese Cedar Medal of Honor, which was presented to her on what she said was one of the happiest days of her life.
Nasrallah showed her gratitude to LAU. "She had always expressed readiness to be of any assistance to her alma mater," said Lana Abou Teen, director of development. "She was a generous donor to LAU, yet she always wanted her contributions to be anonymous and to target needy and deserving students."
Assistant Vice President for Alumni Relations Abdallah Al Khal, who helped present Nasrallah with the Alumni Recognition Award in 2010, said of her passing, "The alumni of LAU lost one of their major pillars, but her legacy will live on and will inspire generations to come."
Her life and work spoke to generations of women in Lebanon and abroad. For Lina Abirafeh, director of the Institute for Women's Studies in the Arab World, Nasrallah was an inspiration. "Emily Nasrallah was a renowned writer who strove to document the history of pioneering women in Lebanon," she said. "In her writings, she highlighted issues related to education, gender rights, the war, the feminist movement, and more. She was an asset, and we are all indebted to her."
"We are proud to call her one of our community," said Jabbra, "and will always honor her writing, her activism and her strength of spirit."
By the time of her passing, she had made her mark with her personal mission: "To value every person, irrespective of who they are, where they come from, and the work that they do."
Jacques Saadé, 1937 – 2018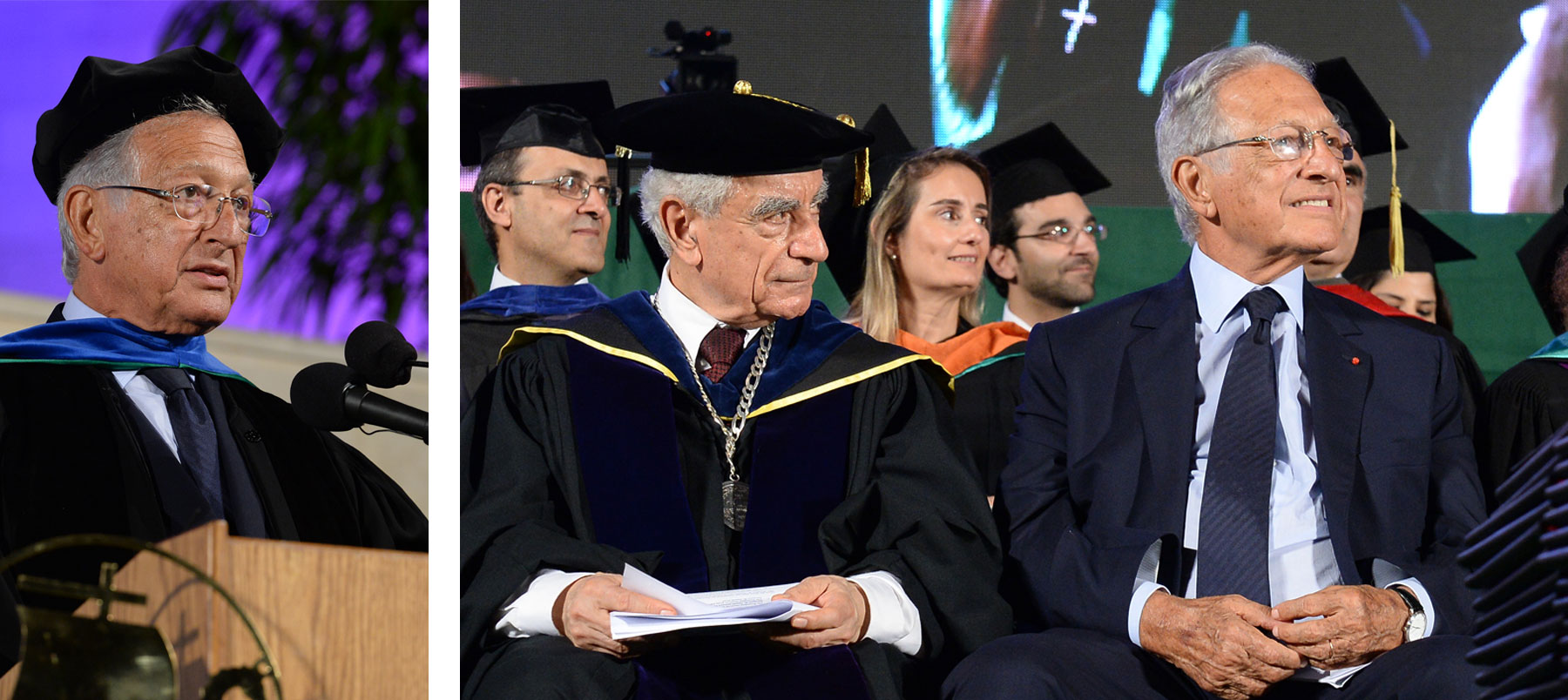 Founder of shipping giant CMA CGM Group and generous donor to LAU Jacques Saadé passed away this June in Marseille, France. He was 81.
Originally from Tripoli, Lebanon, Saadé left for France in the 1970s, due to the Lebanese civil war. Equipped with a degree from the London School of Economics, one ship, and a handful of employees, he launched in 1978 Compagnie Maritime d'Affrètement (CMA) in Marseille.
Today, with Saadé's visionary leadership and many acquisitions, CMA CGM Group is the third-largest container transport and shipping company in the world. The group, still based out of Marseille and headed by his son, Rodolphe Saadé, is present in more than 160 countries through its network of over 755 agencies, with no fewer than 30,000 employees globally.
Aside from his tenacity in business, he and his wife Naila were staunch believers in giving back to the community, and established the CMA CGM Corporate Foundation in 2005. Run by his wife and financed by the Saadé family, the foundation has so far supported approximately 200 social and humanitarian associations with a special focus on France and Lebanon.
"With the passing of Dr. Jacques Saadé, the world has lost a great man, France has lost a shipping magnate, Lebanon has lost a beloved son, and LAU has lost a caring benefactor," said LAU President Joseph G. Jabbra.
The generosity of Saadé and his family also touched many at LAU, where he donated $500,000 toward the restoration of LAU Medical Center-Rizk Hospital's blood bank lobby, which bears the donor's name.
In his address to students at LAU's 2014 commencement ceremonies, Saadé said, "Be demanding – first of yourself and then of others, and create solid relationships with your partners based on trust." During the commencement, he was honored with a doctorate in humane letters for his contributions to the shipping industry.
President Jabbra, who met first met Saadé in June 2013, was deeply impressed by his drive and passion to serve humanity. "While he physically is no longer with us, his ships that roam the oceans of the world day and night will continue to pay homage to his blessed soul and remind us constantly of the incredibly active life that he had on this earth," President Jabbra said.