Why I Give Back
More in this issue
Tania Shaheen (BA '98)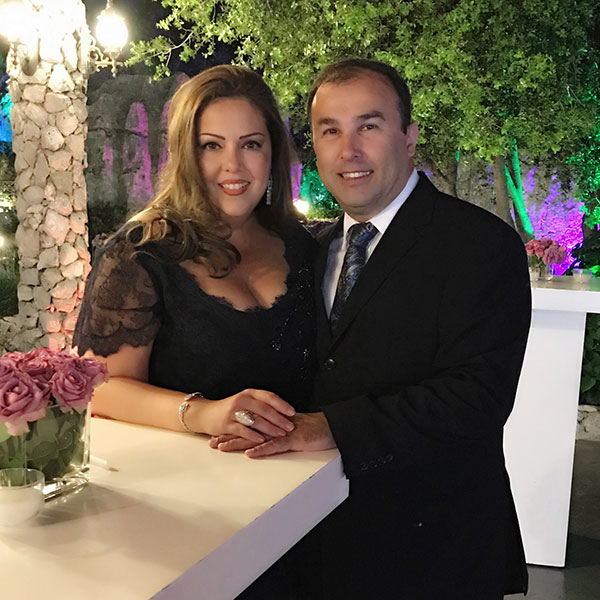 Since graduating with high distinction in interior design from LAU's School of Engineering and Architecture in 1998, Tania Shaheen has been working and living in the United States.
Recognizing Shaheen's immense potential as a student, the university presented her with the Best Designer Award her final year. The interior designer lives with her husband Wissam Tayssoun and their two teenage children in Houston, Texas, where she is heavily involved with the Lebanese community, chairing committees for fundraisers benefiting Lebanese causes.
Shaheen explains her passion for giving back to her alma mater.
How did your time at LAU encourage you to give back?
Every six months, I host a dinner at my home for the LAU Houston Alumni Chapter. The gatherings often include PharmD students completing their four required advanced pharmacy practices at Houston Methodist Hospital and Walgreens pharmacies. I know how it feels to be away from home at such a young age — it's probably their first time away from their parents. I make them homemade Lebanese food and make sure they are connected to the Lebanese community here. It symbolizes the sense of kinship that I enjoyed as an LAU student.
How did LAU shape you? What traits and qualities did you gain from your time at LAU?
When I was a student, the civil war had just ended, but the campus had a very positive and supportive environment. We had a sense that we were all in this together, trying to rebuild Lebanon from the rubble. We didn't have limitations imposed on us while we were students. This helped shape my character and spurred my creativity. It also made me very ambitious; I'm always aiming to reach higher levels in my career. Most importantly, I gained a sense of civic duty, which is something that I continue to choose to lead my life with.
How did your time at LAU encourage you to give back?
My love for LAU and continuous support of its students stems from the fact that the university engages its alumni community long after graduation. Such attention should be reciprocated. LAU looks out for her alumni, so we have to look out for LAU.
What would you like to see LAU achieve in the near future?
I am honestly stunned by the exponential growth of LAU. Every time I think LAU has reached its maximum potential, it surprises me and does something else. I am so proud of the institution and that I am part of it. I would like it to continue to grow and achieve more than my wildest expectations.