What Can We Do to Fight Noncommunicable Diseases?
More in this issue
Noncommunicable diseases have become the number-one cause of mortality worldwide.
Across the world, life expectancy has increased significantly over the last two centuries, mainly due to prevention and treatment of infectious diseases. Improvements in sanitation, housing and education have been key factors in reducing infection rates, in addition to the development of vaccines and antibiotics.
Over the past 50 years, life expectancy has continued to increase, though at a much slower pace, namely due to a decline in late-life mortality. Despite that, the percentage of "healthy life years" remained around 80, according to European Union statistics.
In the meantime, however a new kind of threat has emerged: noncommunicable diseases (NCDs), which have become the number-one cause of mortality worldwide, accounting for 71 percent of all deaths globally. NCDs are chronic, typically of long duration and do not transmit from one person to another. Examples include type 2 diabetes, high blood pressure, heart disease, cancer and depression. Each year, 15 million people between the ages of 30 and 69 die from an NCD, and over 85 percent of these "premature" deaths occur in low- and middle-income countries. These diseases also cause significant disability and lower productivity and are expensive and difficult to treat. NCDs are spreading globally because of rapid unplanned urbanization, widespread adoption of unhealthy lifestyles and ageing. Sadly, poverty is closely linked to NCDs, as low-income communities are more likely to be exposed to pollution and unhealthy food and have less access to proper healthcare.
The most common NCDs, which, combined, cause more than 80 percent of premature deaths, are cardiovascular diseases, cancers, respiratory diseases and diabetes. There are many factors that lead to these diseases, and some are modifiable, such as tobacco use, excessive use of alcohol, unhealthy diet and inactivity. The latter two raise the risk of obesity, high blood pressure, increased blood glucose and elevated blood lipids. These metabolic risk factors can lead to cardiovascular disease, the principal NCD in terms of premature deaths. The latest World Health Organization (WHO) projections indicate that at least one in three of the world's adult population is overweight, and almost one in 10 is obese. In addition, over 40 million children under the age of five are overweight.
At the turn of this century, world leaders, through the United Nations General Assembly, formally recognized NCDs as a major threat to health, economies and societies, and placed them high on the development agenda. The WHO has taken the lead to establish an action plan to halt the progression of these diseases. Efforts are being made at multiple levels, including economic, infrastructural, educational, and in healthcare delivery. NCD prevention and management interventions are essential for achieving the global target of a 25 percent relative reduction in the risk of premature mortality from such diseases by 2025. The WHO developed a global action plan for the prevention and control of NCDs between 2013 and 2020 to support countries in their efforts. The plan includes nine global targets that have the greatest impact on global NCD mortality.
WHO Global Action Plan Targets for the Prevention and Control of NCDs 2013-2020*
A 25% relative reduction in the overall mortality from cardiovascular diseases, cancer, diabetes, chronic respiratory diseases
At least 10% relative reduction in the harmful use of alcohol, as appropriate, within the national context
A 10% relative reduction in prevalence of insufficient physical activity
A 30% relative reduction in mean population intake of salt/sodium
A 30% relative reduction in prevalence of current tobacco use in persons aged 15+ years
A 25 percent relative reduction in the prevalence of raised blood pressure, or a containment of the prevalence of high blood pressure, according to national circumstances
Halt in the rise of diabetes and obesity
At least 50% of eligible people receive drug therapy and counselling (including glycaemic control) to prevent heart attacks and strokes
An 80% availability of the affordable basic technologies and essential medicines, including generics, required to treat major noncommunicable diseases in both public and private facilities
*Table courtesy of the WHO
It is important for us working in the healthcare sector to increase patient awareness of the long-term, deleterious effects of NCDs. We should work with governmental and non-governmental agencies to screen, detect and treat these diseases early, and we should raise awareness in society about the harmful effects of smoking, unhealthy eating and physical inactivity. It is much easier and cheaper to prevent NCDs than to treat them.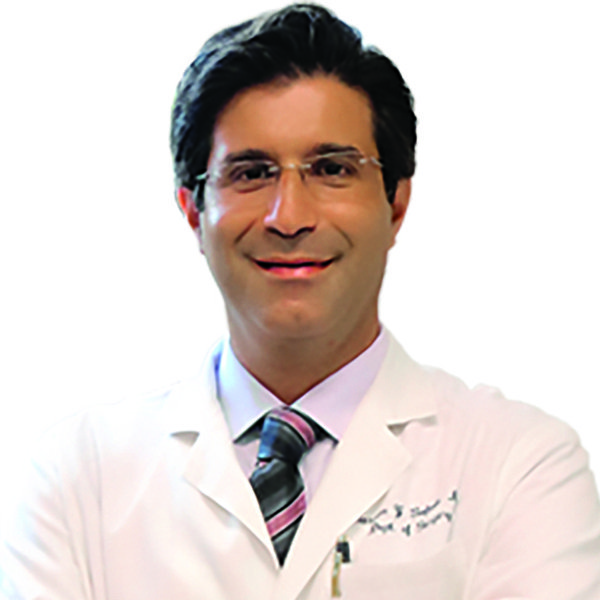 Dr. Safadi is a Professor and Chair of the Department of Surgery at the LAU Gilbert and Rose-Marie Chagoury School of Medicine. He specializes in the surgical treatment of metabolic disease and obesity. His clinical and research interests focus on obesity management and prevention.