Diabetic Foot 101
More in this issue
A definitive guide to warning signs, tips for prevention and what to do, courtesy of the Diabetic Foot Clinic at LAU Medical Center-Rizk Hospital.
The diabetic foot syndrome is a set of complications – mainly ulcers, infections and deformities – due to the chronic effect of high levels of glucose on the nerves and small vessels of the foot. Foot complications can occur in 25 percent of patients with diabetes, and even when mild, could lead to amputation. Regular check-ups and early detection can minimize these later-stage complications and significantly reduce the rate of amputations.
Signs of Diabetic Foot Neuropathy
Numbness
Reduced ability to feel pain or thermal changes
Tingling or burning sensation
Sharp pains or cramps
Increased sensitivity to touch
Muscle weakness
Loss of balance and coordination
Ulcers or blisters
Signs of Diabetic Foot Infection
Redness
Swelling
Hot sensation in the foot
Fever
Signs of diabetic foot ischemia (reduced blood flow)
Acute pain
Change in the color of the toes (red, blue, white or black)
Cold feet
Diabetic Foot Prevention
Caring for your feet:
Check for reddened areas, cuts, or scrapes that could become infected
Wash your feet every day with soap and warm (not hot) water
Dry your feet carefully, especially between the toes
Apply cream or lotion recommended by your dermatologist
Caring for your toenails:
Cut your toenails carefully, straight across
Do not cut the sides or the cuticles
Clean your nails carefully
If your nails are hard to trim lightly, file them daily
What to avoid:
Hot water bottles or electric heaters to warm your feet
Putting your feet where they could be burned (hot sand, hot bath, near a fireplace)
Stiff, tight shoes
Walking barefoot
Tips for choosing footwear:
Make sure that your shoes fit well
Buy footwear made from natural materials, soft and spacious
Keep slippers by your bed and use them when you get up at night
Check your shoes regularly for torn linings or things that should not be there
Diabetic Foot Medical Prevention and Management
Treatment modalities are not at-home remedies. The orthopedic foot surgeon is the expert on preventing, detecting and treating the diabetic foot.
While knowledgeable and well-informed patients may be able to reduce any complications, it is strongly advisable to regularly screen for detecting ulcers, infections, and neuropathy – including co-existing peripheral artery disease.
In case of detection, treatment entails debridement (medical removal of damaged tissue), targeted topical agents and/or surgery.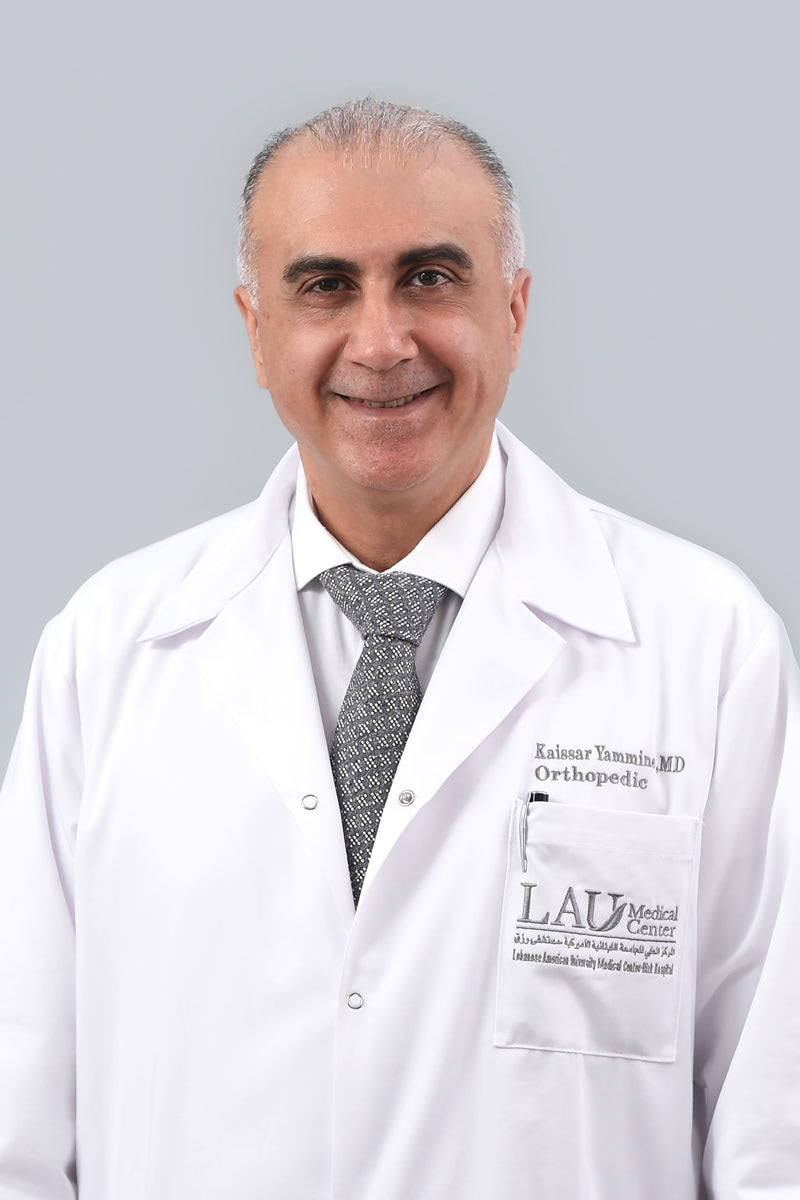 Dr. Kaissar (Cesar) Yammine is Head of the Diabetic Foot Clinic at LAU Medical Center-RH and a Clinical Associate Professor of Orthopedic Surgery at the Gilbert and Rose-Marie Chagoury School of Medicine. He has over 20 years' experience in treating foot and hand conditions, with a subspecialty in diabetic foot surgery.