Postcard from New York
More in this issue
Revitalizing change with new appointments.
Newcomers
Greek philosopher Heraclitus has been quoted as saying that "change is the only constant in life." And so it's been for LAU New York Headquarters and Academic Center with several major appointments including that of Executive Director Nadim Shehadi, formerly director of The Fares Center for Eastern Mediterranean Studies at the Fletcher School of Law and Diplomacy, Tufts University.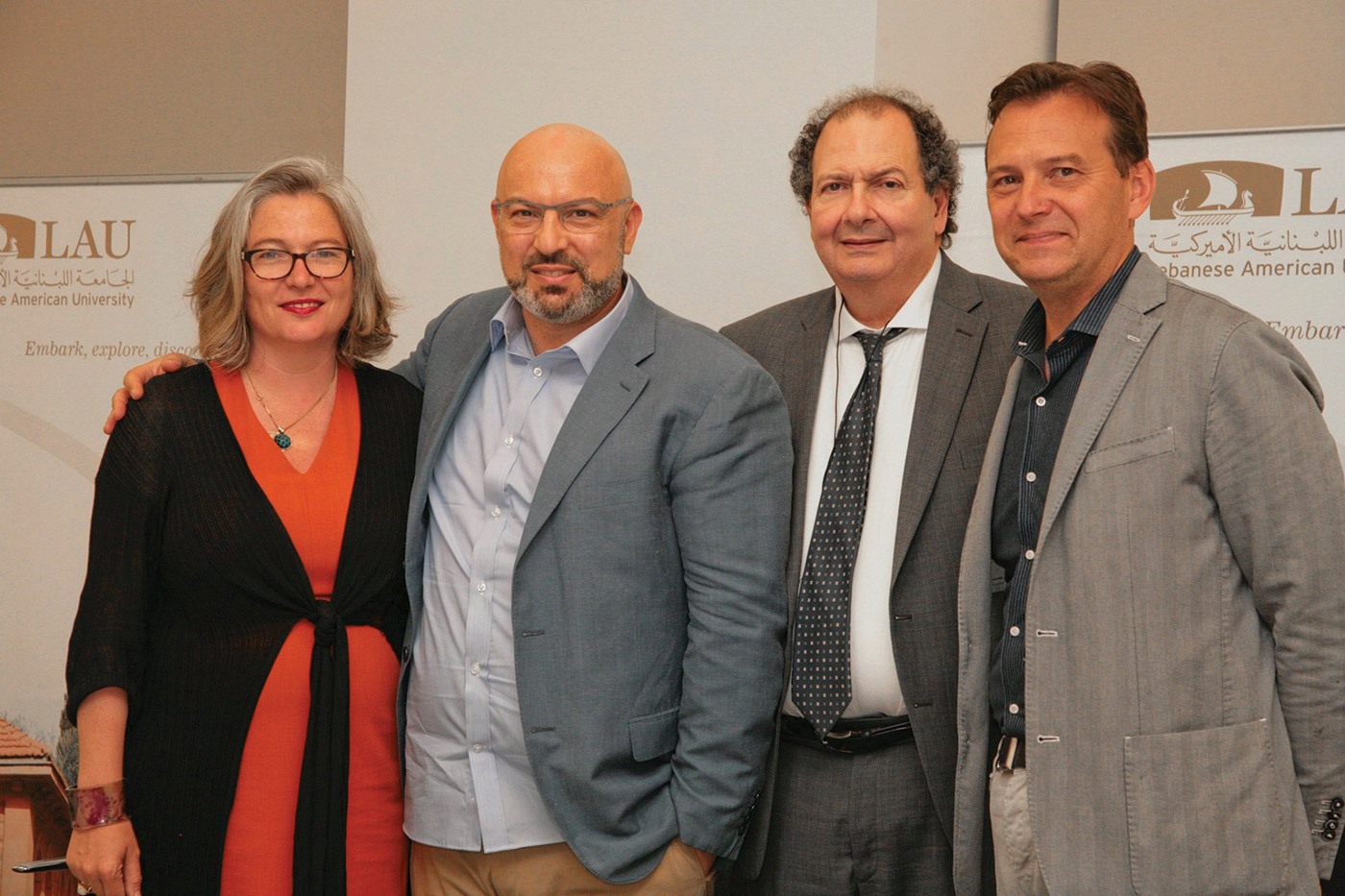 Nadya Mikdashi also joined us as assistant vice-president for Development, after 15 years as director of the Lebanese non-profit Skoun Lebanese Addiction Center that she co-founded. Additionally, Dr. Lina Abirafeh, executive director for The Arab Institute for Women (AiW) is now based at LAU New York, dividing her time between New York and Beirut. The appointment of these crucial positions has rejuvenated LAU New York with a host of new activities, programs and events.
Every year since 2005, LAU has celebrated a culture of youth leadership in creative diplomacy, and after acquiring the Global Classrooms International (GCI) Model MUN in 2016 from the United Nations Association of the United States of America (UNA-USA), it has been organizing mega conferences in New York. Model UN conferences for middle and high schoolers were held in April and May respectively, bringing together thousands of students from all over the world to an LAU-led flagship program.
Events
Several other events were held at the academic center in coordination with LAU Beirut and Byblos campuses, including a book launch and a photography exhibit. In March, LAU NY hosted the launch of two new books co-written by LAU Associate Professor Nada Saab and AUB Professor Robert Myers, which were the product of researching, translating and producing seminal dramatic works from the Levant.
In late April, a week-long exhibition of photos by LAU instructor Bassam Lahoud capturing the 'golden period' of Lebanon was the latest of many initiatives by the School of Architecture and Design (SArD) to foster relations in North America and introduce the school to an American, and specifically, New York audience.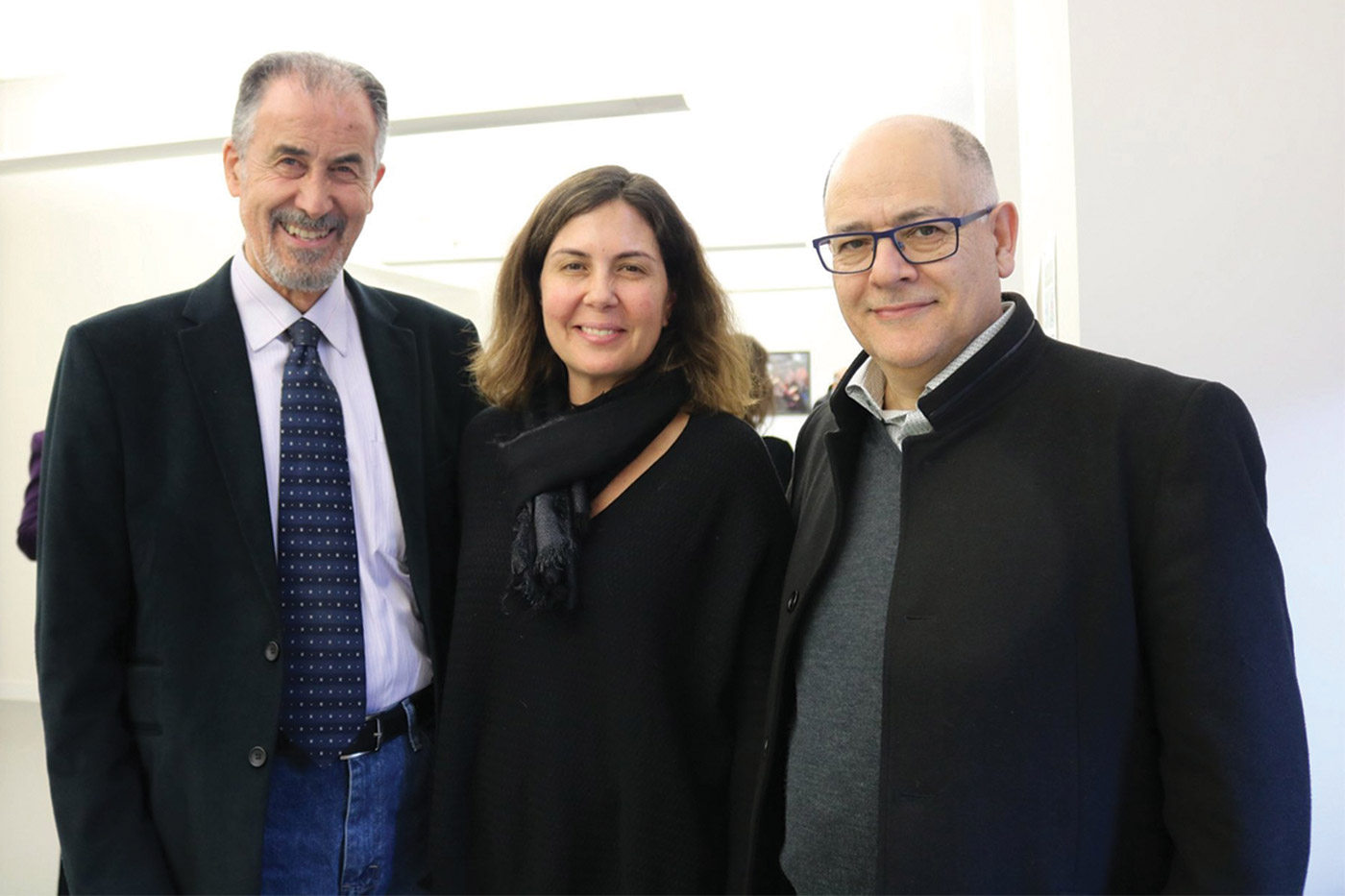 In early May, friends and supporters of LAU gathered at the New York Athletic Club overlooking Central Park to honor, once again, the university's legacy as a school founded by a woman, for women. In keeping with previous galas, the proceeds were designated for AiW. LAU President Joseph G. Jabbra presented the Sarah Huntington Smith Award to former First Lady of Lebanon and Head of the René Moawad Foundation Nayla Moawad, a driving force in serving Lebanon through countless educational, humanitarian and social justice programs. The second award of the night went to Chairman and CEO of Interaudi Bank Joseph G. Audi, who has demonstrated exceptional leadership and vision in business and banking, and steady commitment to philanthropic efforts in the New York Community and beyond.
For Dr. Abirafeh, relocating to the NY office enables her to scale AiW, build a broader donor base and reach a wider audience. "There is interest and momentum here," she said, "and we need to change in order to keep up. Now is not the time to stop moving!" During her short time in New York, Dr. Abirafeh has already hosted several events, including three panels that tackled the fashion industry and gender equality, to sexual and reproductive health in the Arab region, and challenging gender-based violence and structural inequalities in the Arab region and beyond.
Toward the end of May, LAU NY hosted the launch of Assad or We Burn the Country: How One Family's Lust for Power Destroyed Syria by Pulitzer Prize-nominated journalist Sam Dagher. Dagher was in conversation with Anne Barnard, former Beirut Bureau Chief for The New York Times, and Brian Katulis, senior fellow at the Center for American Progress. It was one of the most popular events this season with a full house of journalists, academics, and students.
Vision and Initiatives
Shehadi sees the headquarters in New York as an integral part of the university's vision of an LAU without borders, connecting institutions in the broader region to this side of the world. "New York," he commented "is a base that engages both North and South America and there are immense opportunities that benefit our students, faculty and the community as a whole."
Mikdashi wants to focus the fundraising efforts of the LAU NY development team to support an inclusive progressive education, which is perhaps more important now than ever in the current climate in Lebanon. "My vision is for fundraising efforts in North America to significantly boost LAU's commitment to quality education for young people from all walks of life," she said.
Importantly, recalling Dr. Jabbra's quest to give out more financial aid and scholarships for LAU students, the development team launched a fundraising campaign in June titled #95for95 seeking at least 95 donations to commemorate the 95 years that LAU has been offering college courses. All funds went directly to financial aid and scholarship assistance for LAU's students.
LAU NY Director of Alumni Ed Shiner volunteered to make a donation to LAU for each gift received throughout the campaign to encourage participation. "I wanted to do something that would be a catalyst for others to offer their support. I was especially focusing on our alumni of North America and particularly on those who haven't yet made a gift to LAU. My intent was to 'give back' to LAU as a staff member and hope that it would inspire our alumni and friends."
In the words of Dr. Jabbra, "We need to answer the ills that afflict Lebanon and the region with education, education and more education."