Alumni Update
More in this issue
JULY 2019
Coming home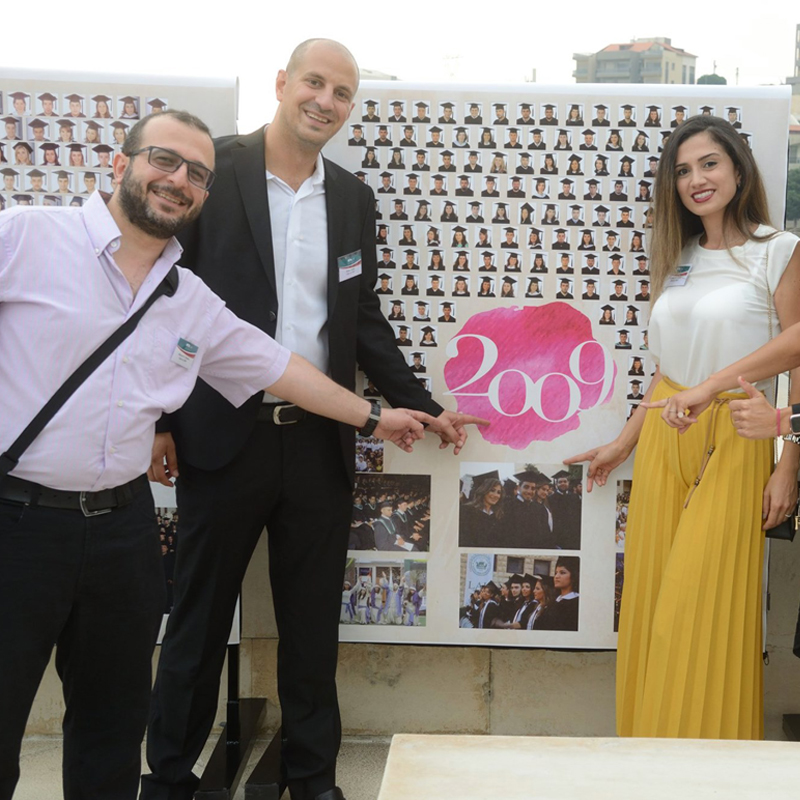 Over the second week of July, more than 1,200 LAU alumni flocked back to their campuses, danced and dined together, reminiscing, and celebrating their graduation anniversaries. Two outstanding alumni were honored during the Alumni Dinner, held at O by Michel Fadel, on July 11.

Wissam Moukahal (BS '95), whose Z. Moukahal Foundation is invested in the education of underprivileged youth, received the Alumni Recognition Award; and Elie Habib (BS '94), co-founder of Anghami, the Achievement Award in recognition of his accomplishments in the professional field.
OCTOBER 2019
Mental Health Awareness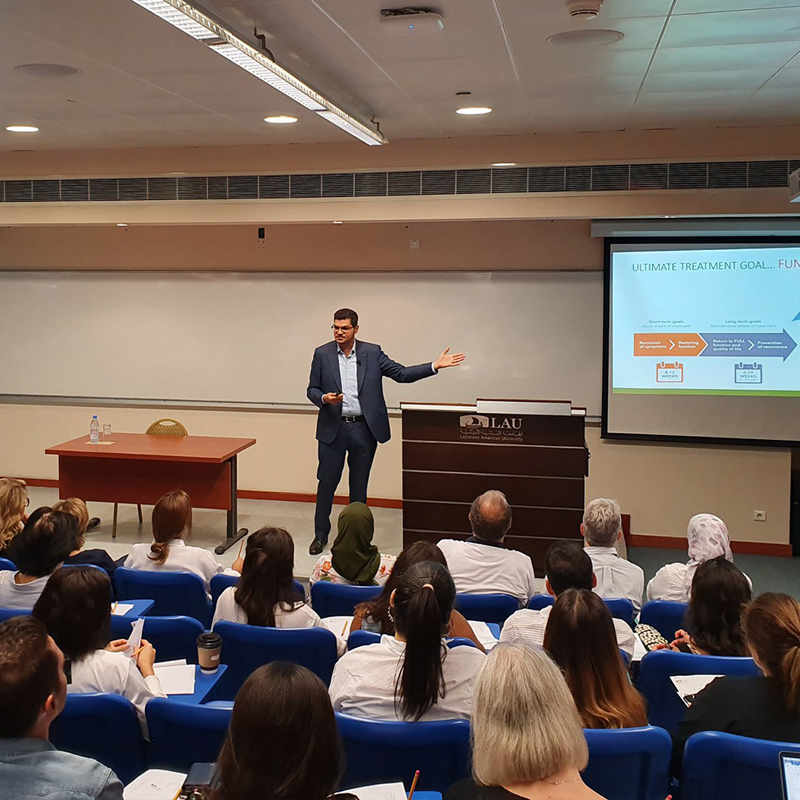 As part of its Stay Aware Alumni Lecture Series, the Alumni Relations Office organized its first lecture for the Academic Year 2019-2020, Understanding Major Depressive Disorder by alumnus Dr. Wael Salemeh on October 3 at LAU Beirut Campus. Around 130 alumni and friends attended the event.
Fall Gathering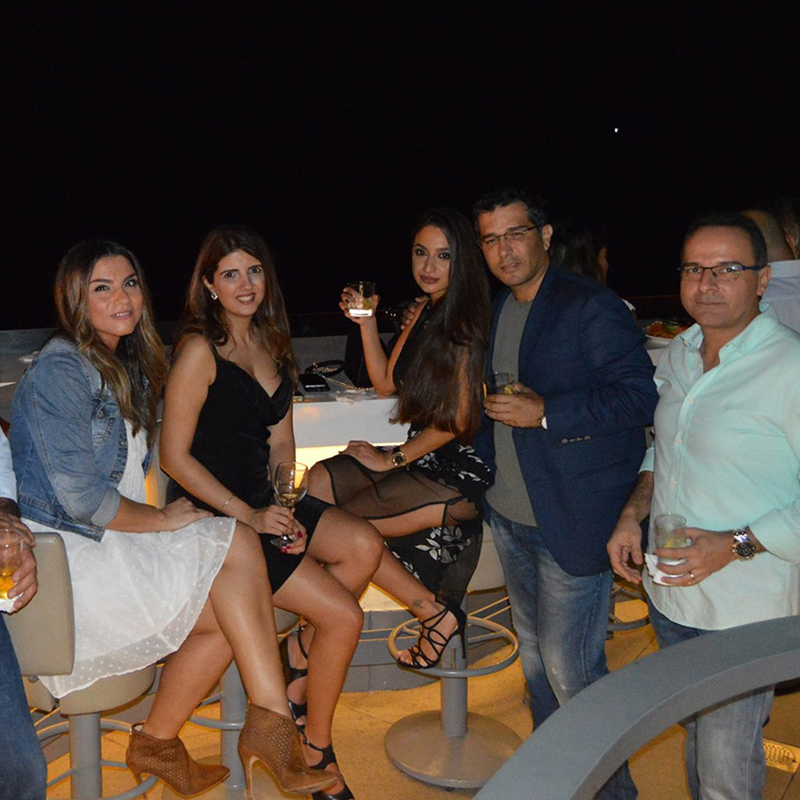 The LAU Alumni-School of Engineering Chapter annual Fall Gathering on October 12 reunited more than 150 alumni and friends at the C-Lounge Roof Top, Beirut.
NOVEMBER 2019
Our Youth's Challenges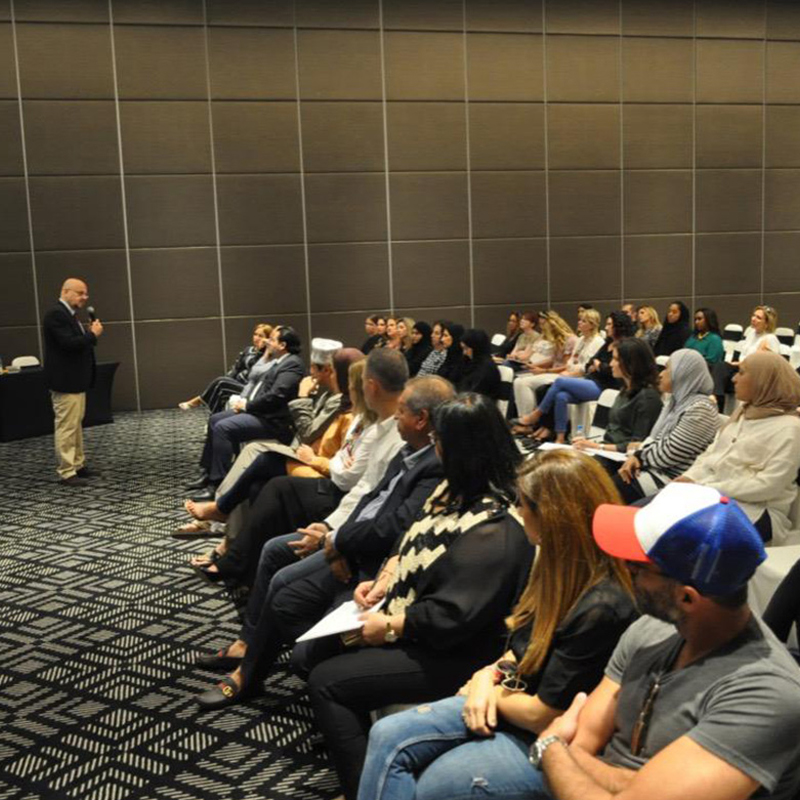 Dr. Raed Mohsen, dean of students in Beirut, flew from Lebanon to Oman to deliver a lecture to alumni and friends on Our Youth's Challenges. Organized by the Oman Chapter, the event was held on November 2 at the Kempinski Hotel, Muscat.
Alumnae Honored in Manama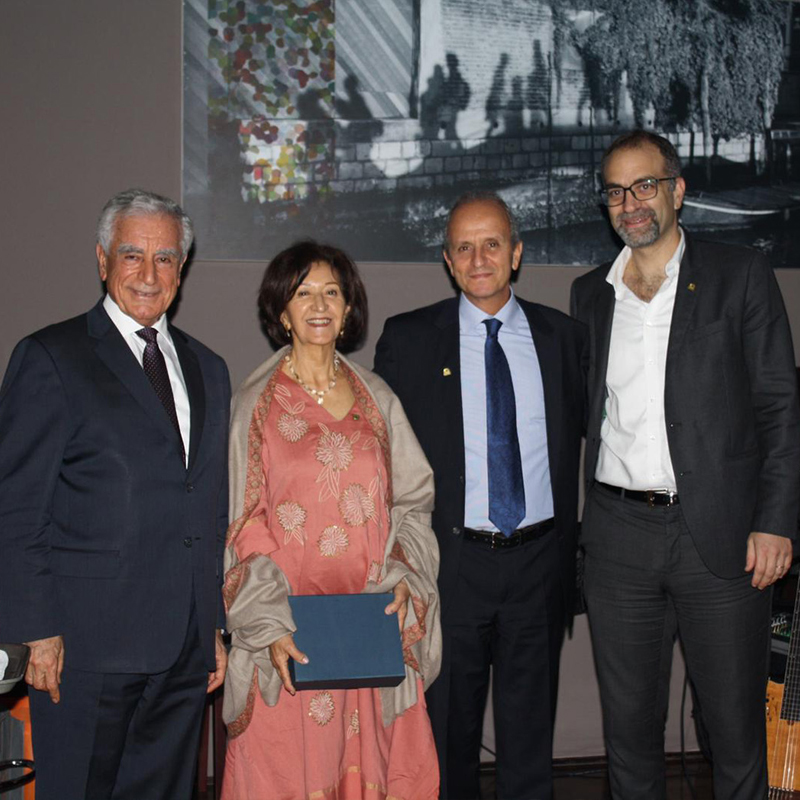 During the Bahrain Chapter's annual dinner on November 29 at Café Italia in Manama, the organizing committee honored the chapter founders, BCW alumnae Safia Dowaigher, Bahea Juma, Mariam Al Doy, Shaikha Abul, Munira Fakhro, Alima Al Kouche and Zahra Al Jubeyli.
LAU President Joseph G. Jabbra, Vice President for University Advancement George K. Najjar, Governor of the Central Bank of Bahrain Rasheed Al Maraj, President of the University of Bahrain Riyad Hamzah and Vice President of the Arabian Gulf University Khaled Tabbara were among the 130 alumni and friends present.
DECEMBER 2019
Think Positive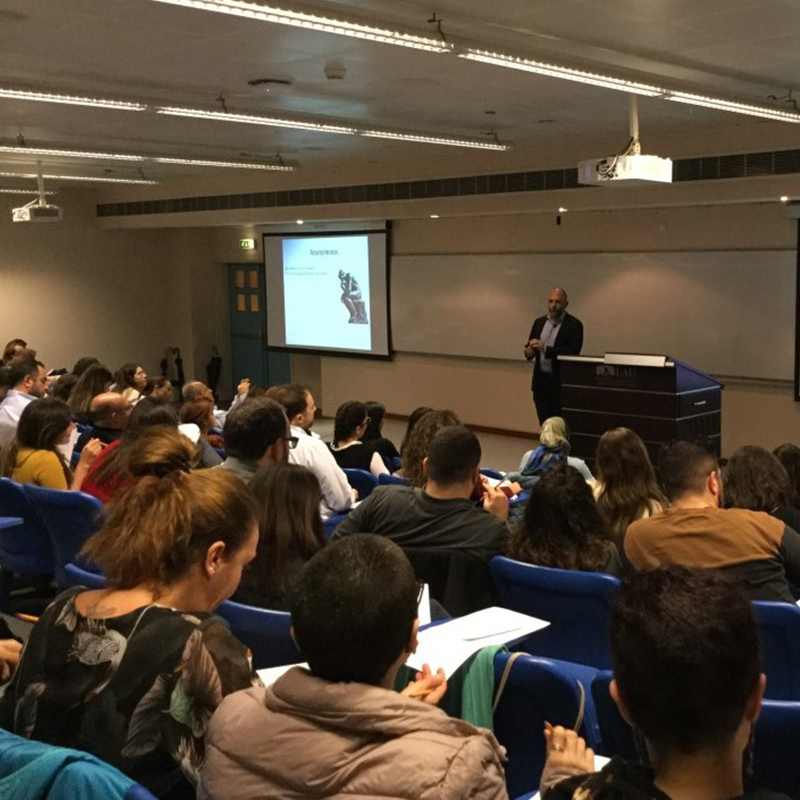 As part of its Keep Learning Alumni Lecture Series, the Alumni Relations Office organized The Power of Positive Thinking by alumnus and EMBA instructor Hassan Chaker on December 12, Beirut Campus. The talk drew around 100 alumni and friends.
Oman Chapter Family Day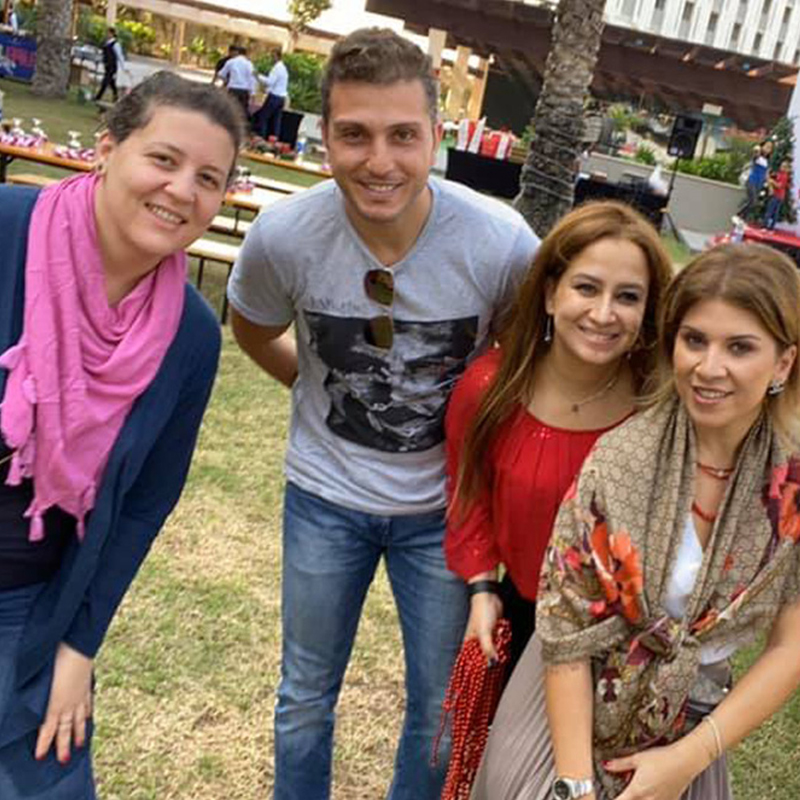 The Oman Chapter held its Family Day on December 14 at the Intercontinental Hotel, Muscat. Around 160 people attended the event and enjoyed a great family time.
JANUARY 2020
New Student Orientation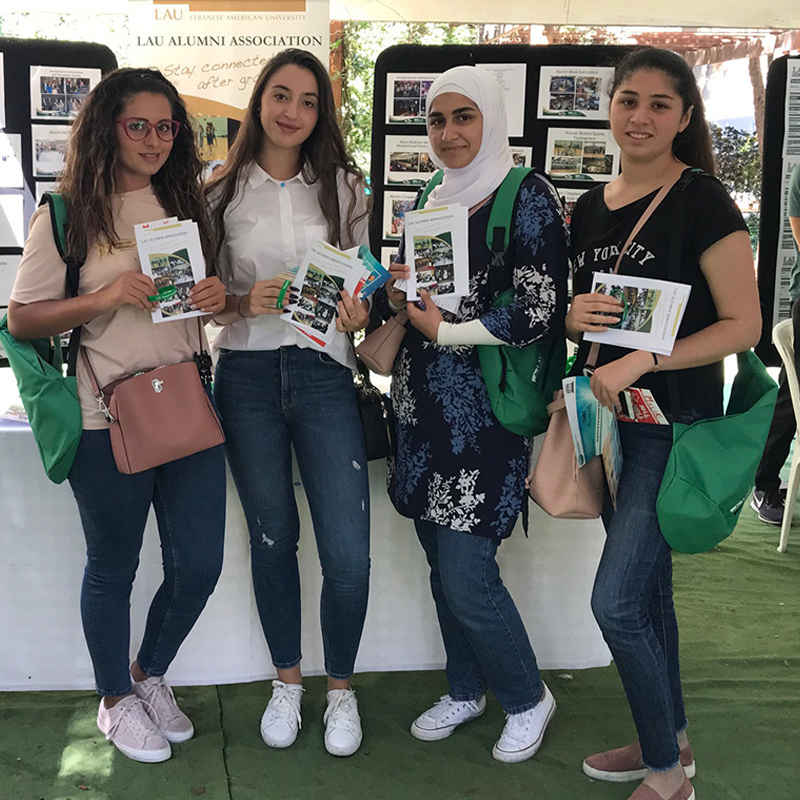 As part of its student orientation event, the Alumni Relations Office welcomed the newest LAUers on Beirut and Byblos campuses on January 17. New students received bracelets engraved with "Welcome to LAU 2019-2020" in addition to handouts explaining the role of the Alumni Relations Office and chapters worldwide.
FEBRUARY 2020
Personality and Leadership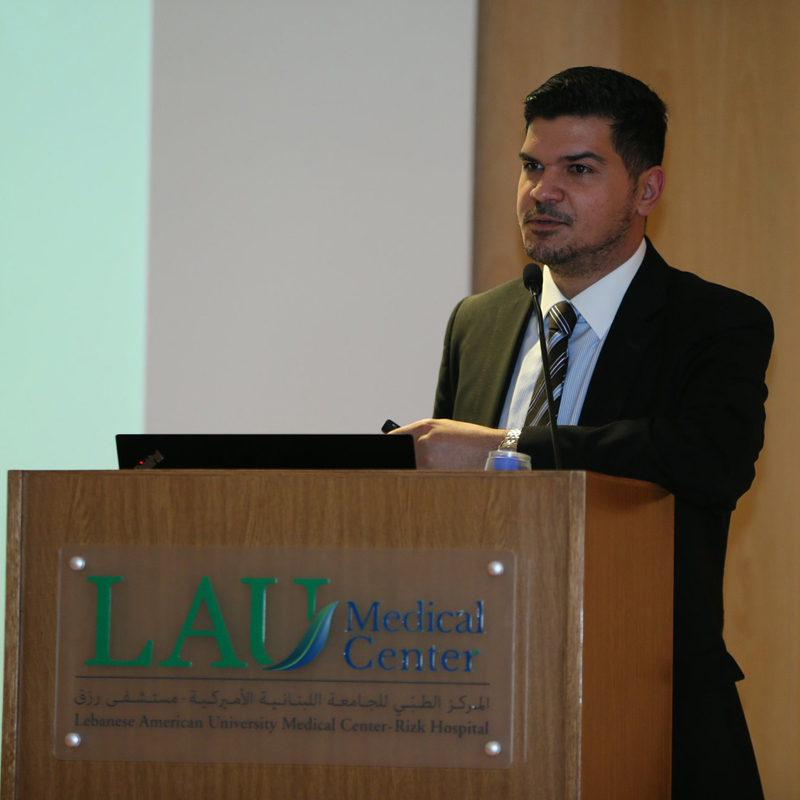 Alumnus, clinical psychiatrist and adult psychotherapist, Dr. Wael Salemeh, presented a lecture titled Who You Are is How You Lead to about 140 alumni and friends on February 6 at LAU Medical Center-Rizk Hospital, as part of Keep Learning Alumni Lecture Series.
Riyadh Chapter Get-together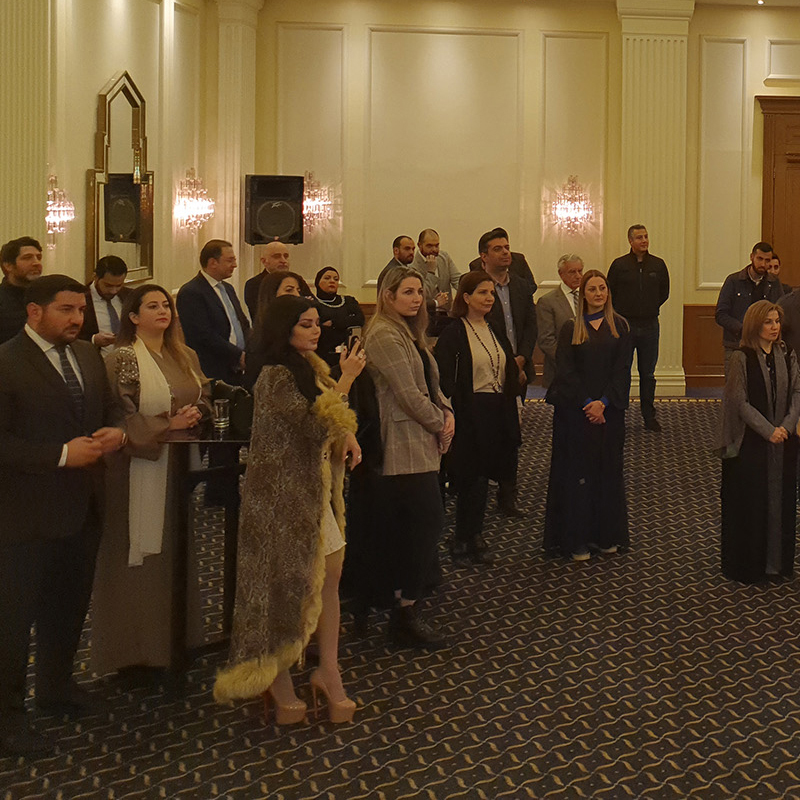 The Alumni Relations Office and Riyadh Alumni Chapter held a get-together on the evening of February 13 at the Sheraton Hotel & Towers, in honor of Dr. Jabbra who was in town on university business with an LAU delegation.
More than 70 alumni and their spouses were thrilled to connect with the president and the accompanying delegation.
Crisis Management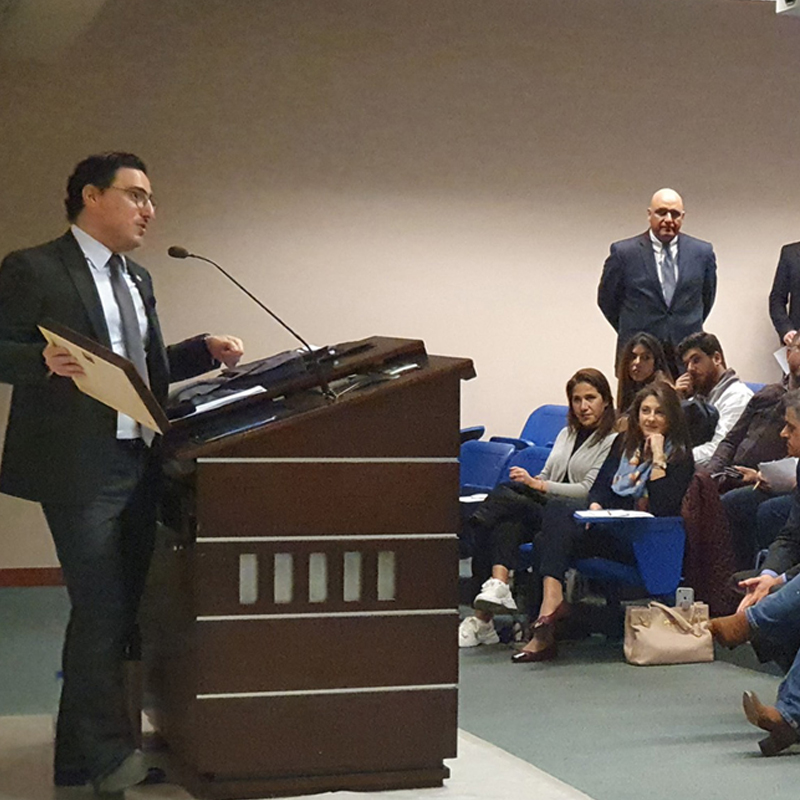 As part of its Keep Learning Alumni Lecture Series, the Alumni Relations Office invited alumnus and member of the Board of Trustees, Dr. Fouad Zmokhol, to advise on Crisis Management in Lebanon. The event on February 20 at LAU Beirut Campus was attended by more than 150 alumni and friends.
MARCH 2020
Oman Chapter 12th Annual Gala Dinner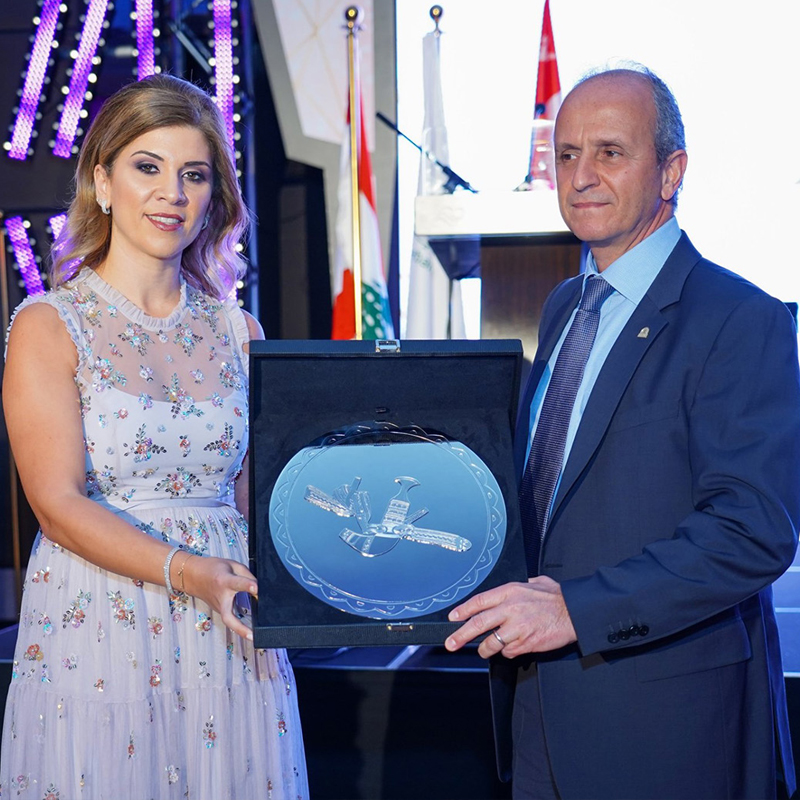 The Alumni Chapter in Oman held its 12th annual gala dinner this year on March 6 at Kempinsky Hotel, Muscat, themed A Night for Her, as the date coincided with International Women's Day.

The chapter took the opportunity to honor three Omani alumnae of BCW (as LAU was known back then), who were among the women education pioneers in the Arab World.

More than 300 alumni and friends attended the dinner.