Campus Notes
More in this issue
Employability and Research Elevate LAU's Standing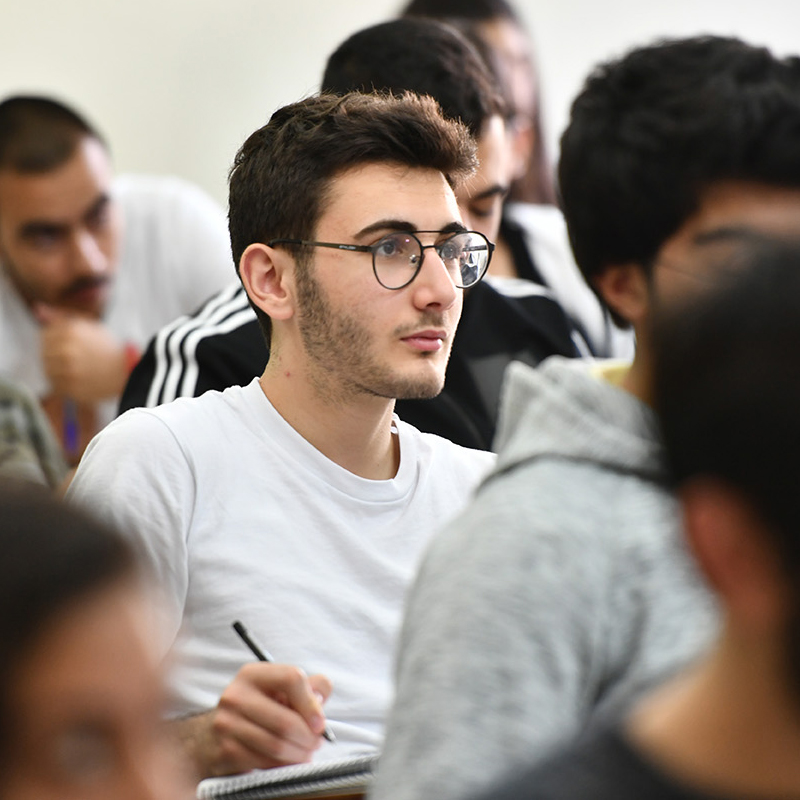 LAU's investment in intellectual capital, innovation, and collaboration is gaining ground. In the latest QS 2020 World University Rankings for the Arab Region the university placed second in Lebanon overall with two high scores particularly standing out: its Employer Reputation, at 8th regionally, and Citations per Paper. Employer reputation is based on a survey of employers worldwide, that assesses which institutions provide them with the best professionals. Citations per Paper, a measure of the impact and quality of the scientific work done by universities, landed LAU in second place nationwide.
Research Grant for Wastewater Management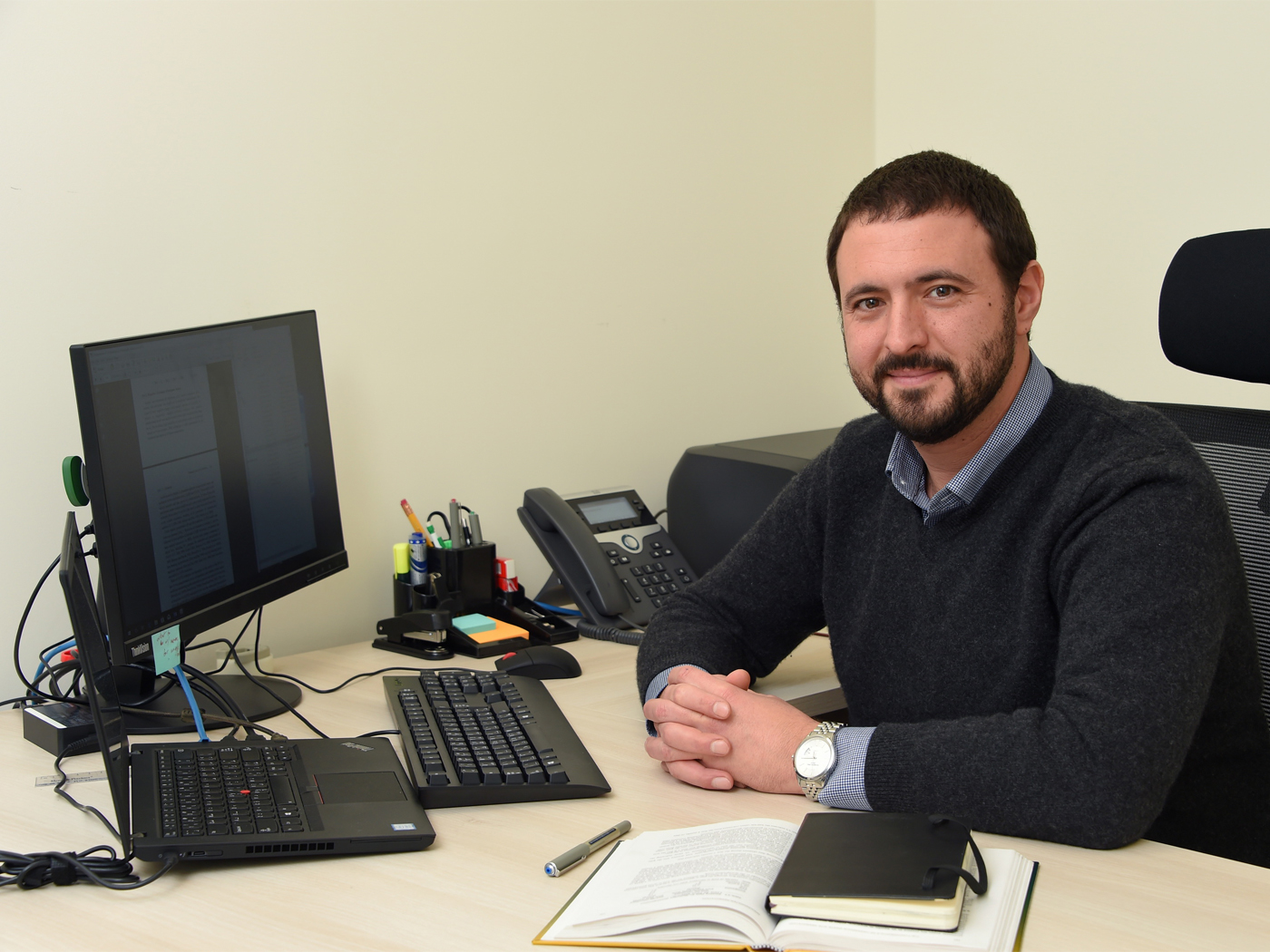 An internationally competitive research grant proposal by LAU's Assistant Professor of Civil Engineering Moustapha Harb has received more than €400,000 in funding by the Partnership for Research and Innovation in the Mediterranean Area (PRIMA) under the European Union's Horizon 2020 Program. Led by Dr. Harb, the three-year project will be conducted along with the Universitat de València in Spain, Institut National des Sciences Appliquées de Toulouse in France, and Cairo University in Egypt, with the purpose of advancing innovative and sustainable wastewater treatment technologies for improved water reuse practices in Lebanon and across the Mediterranean basin.
AKSOB Doing Great Business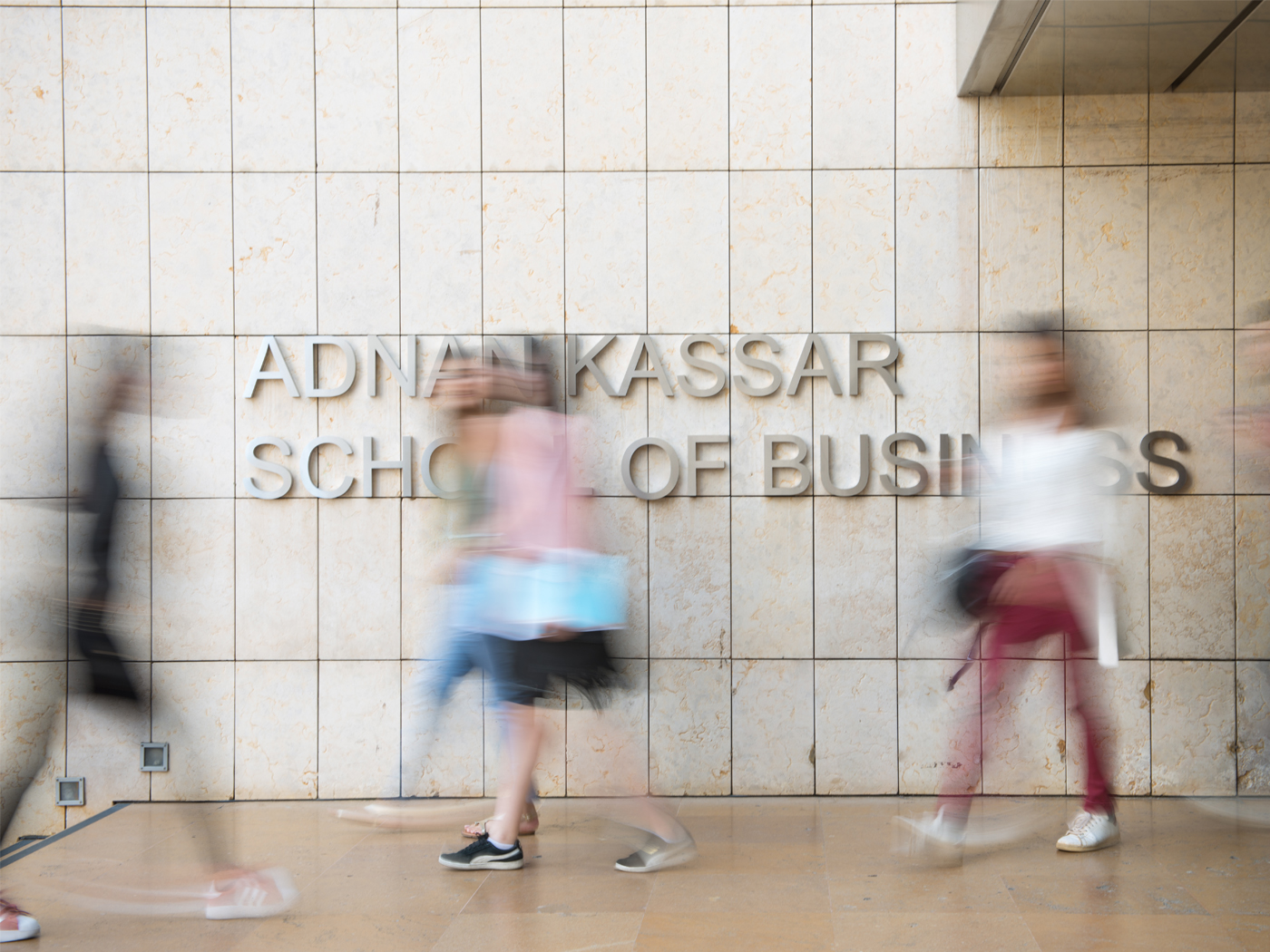 Through its business and management courses, LAU's Adnan Kassar School of Business (AKSOB) made it once again to the top two business schools in Lebanon, having previously been ranked in February 2019.

The 2020 edition of the QS World University Rankings by Subject placed LAU among the top 10 universities in the Arab World for excellence in Business and Management studies, reflecting its academic strength, reputation with employers and research impact.
ACEND Candidacy for the Dietetics Program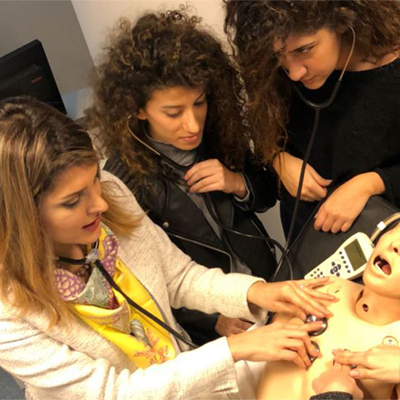 The BS in Nutrition and Dietetics Coordinated Program (CP) at the School of Arts and Sciences was granted candidacy for accreditation by the accrediting agency for the Academy of Nutrition and Dietetics in the US. As the first step in the four-year accrediting process, the candidacy by the Accreditation Council for Education in Nutrition and Dietetics (ACEND) grants current and future students the same rights of a fully accredited program. Out of only six international programs with ACEND accreditation, the CP is the only dietetics education program with a concentration in Interprofessional Education (IPE), and the only program in in Lebanon to have an IPE approach.
University of the Year Title at Dubai Lynx

Graphic design students nabbed three top wins at this year's Dubai Lynx Festival of Creativity, which was held virtually. Chloe Maria El Khoueiri snatched first place for the MBC Youth Award and second place for the Masar Student Print Award, and her peers Jean-Pierre El Hajj and Hana Ghemrawi jointly took second place for the MBC Youth Award. With the cumulative points they scored, the three students reaped the University of the Year title for LAU.
LAU Deserves Support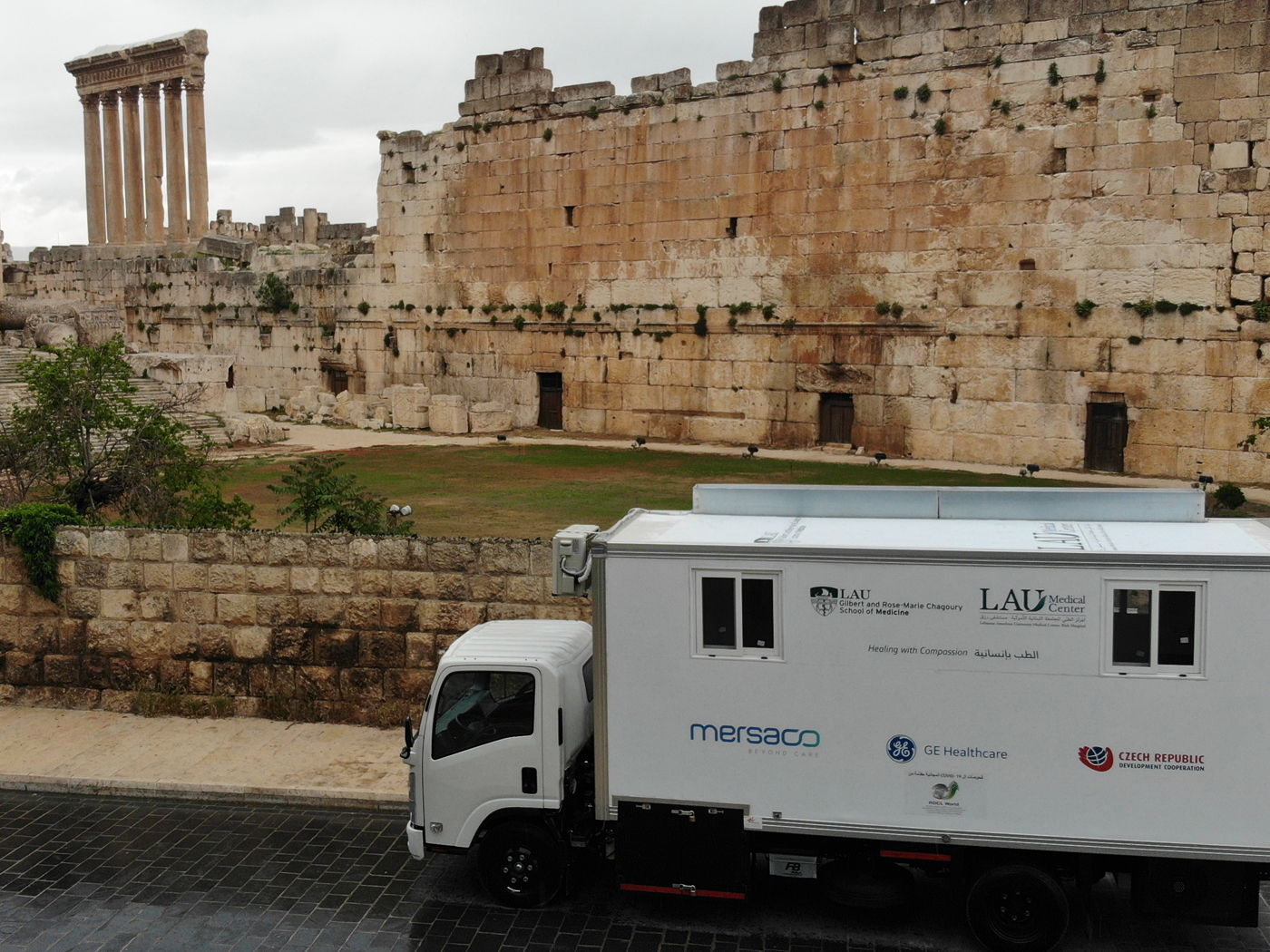 Recognizing LAU's noble efforts to mitigate the spread of COVID-19 and administer free PCR tests in remote areas of the country, three donors made considerable contributions to the LAU Mobile Clinic launched by the Gilbert and Rose-Marie Chagoury School of Medicine and LAU Medical Center-Rizk Hospital. Lebanese businessman, philanthropist, and long-time supporter of LAU Ambassador Gilbert Chagoury offered what he termed a "humanitarian gift," covering 10,000 free PCR tests. Additional donations by the President of the Association of Lebanese Business People in the World (RDCL World) Fouad Zmokhol (BS '96, MBA '99), who is also an alumnus and member of the Board of the Trustees, and Chairman of the Board of Directors of the Société Générale de Banque au Liban (SGBL) Antoun Nabil Sehanoui went toward purchasing PCR tests, PPEs and other necessary equipment and supplies for the hospital and the LAU Mobile Clinic.
The Data Gap on Disability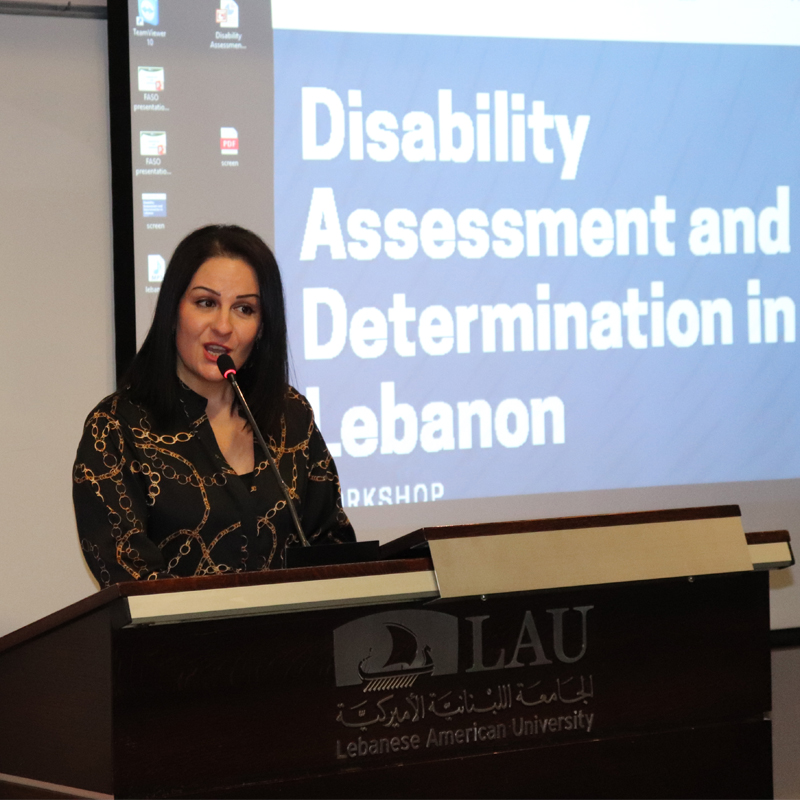 The dearth of data on disability, which can curtail advocacy and effective policymaking, drove the Centre for Lebanese Studies (CLS) at LAU to set up a Disability Research and Advocacy Hub in partnership with Oxford Brookes University with the financial support of the Open Society Foundation. As part of the hub's research, a series of workshops were held to raise awareness on disability, inform research and identify means to make Lebanon more accessible and inclusive.
International Women's Day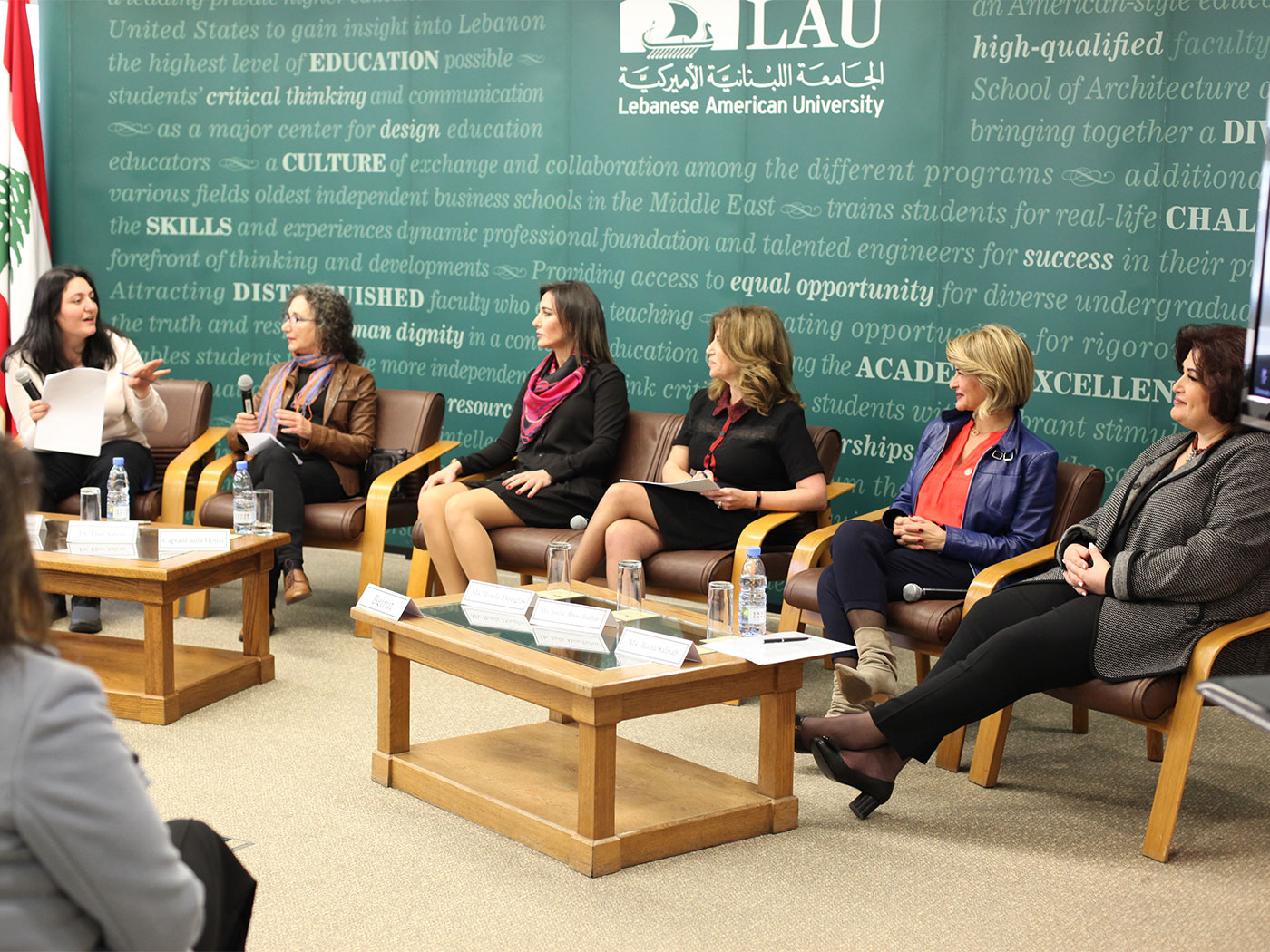 To mark International Women's Day, the Arab Institute for Women (AiW) at LAU invited six leading Lebanese women to a global conversation on women's issues – the Second Athena 40 event – held this year under the theme Making the Case for Female Leadership, and organized in partnership with Global Thinkers Forum. The panel was live-streamed in parallel with seven others worldwide, which were centrally moderated by the BBC World's Tim Willcox. Besides Beirut, more than 60 women leaders connected from California, London, Athens, Amman, Johannesburg, Istanbul and Karachi.
Imagine Winning!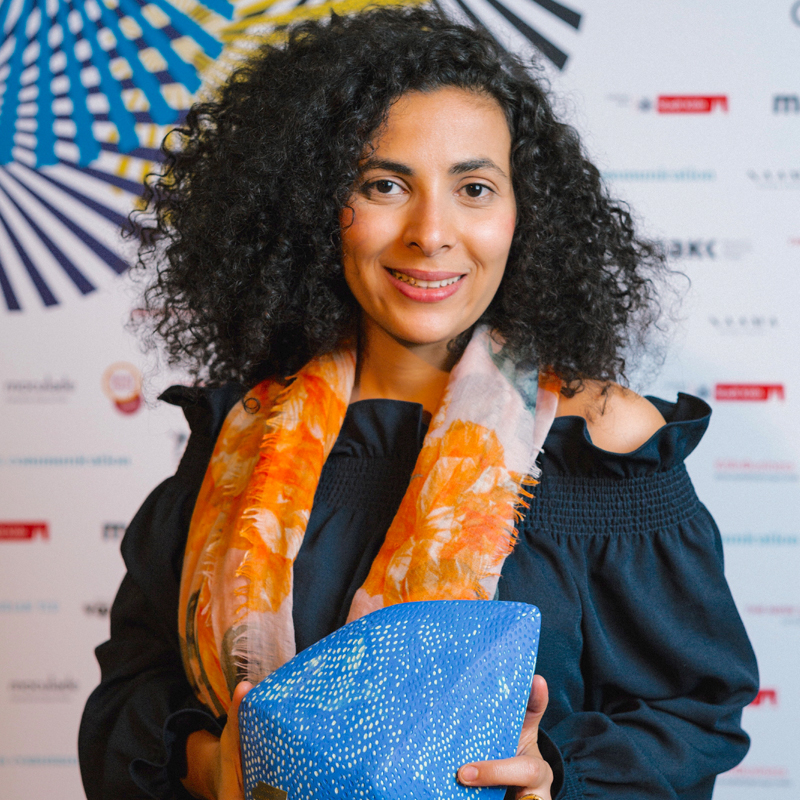 Assistant Professor of Music Seba Ali won the prestigious iphiGenia Gender Design Award, "Revolution," in recognition of her outstanding gender-sensitive design work through the IMAGINE Workshop and Concert Series (IWCS). The creator of IMAGINE also secured several grants for this year's four-week residency – From Far Away – in which 50 members of the Taipei Civic Symphony Orchestra and 40 members of Tunisia88 took part to stage a concert that included songs from Palestine, Syria, Lebanon, Tunisia, Egypt and Taiwan.
Analyze That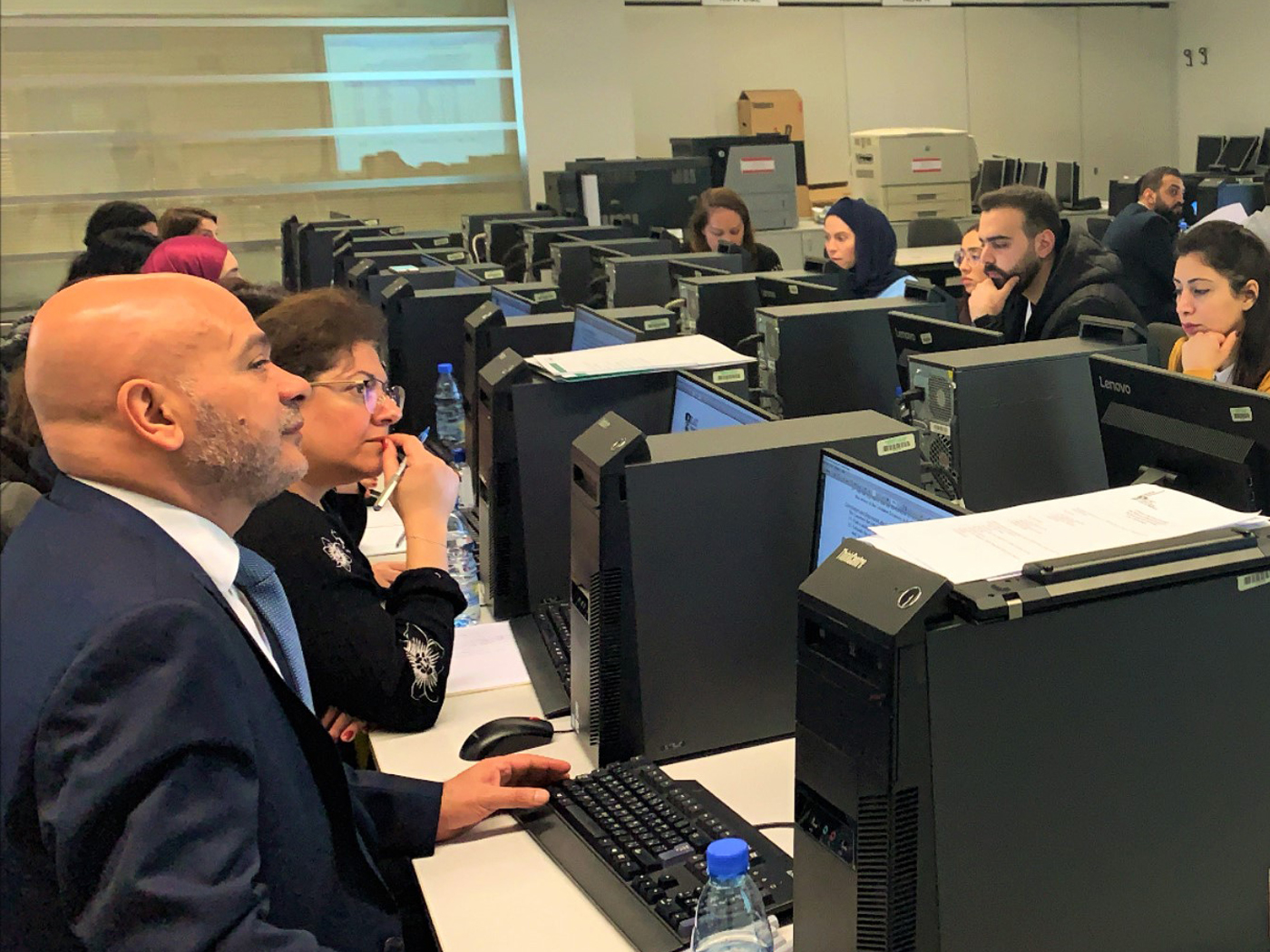 To help experts improve their organizations' performance, LAU's Institute for Human Resources at the Adnan Kassar School of Business (AKSOB) hosted the HR Data Analytics workshop sponsored by Omnicom Media Group (OMG) – the regional holding for award-winning media and marketing OMD, PHD and Hearts & Science in the Arab world. Organized by Associate Professor of Management and Director of the institute Silva Karkoulian, and led by Associate Professor Abdul-Nasser Kassar, the workshop consisted of various activities including hands-on data analytics training on state-of-the-art software and the application of basic statistical analyses.
Carnegie Grant for Research on Resilience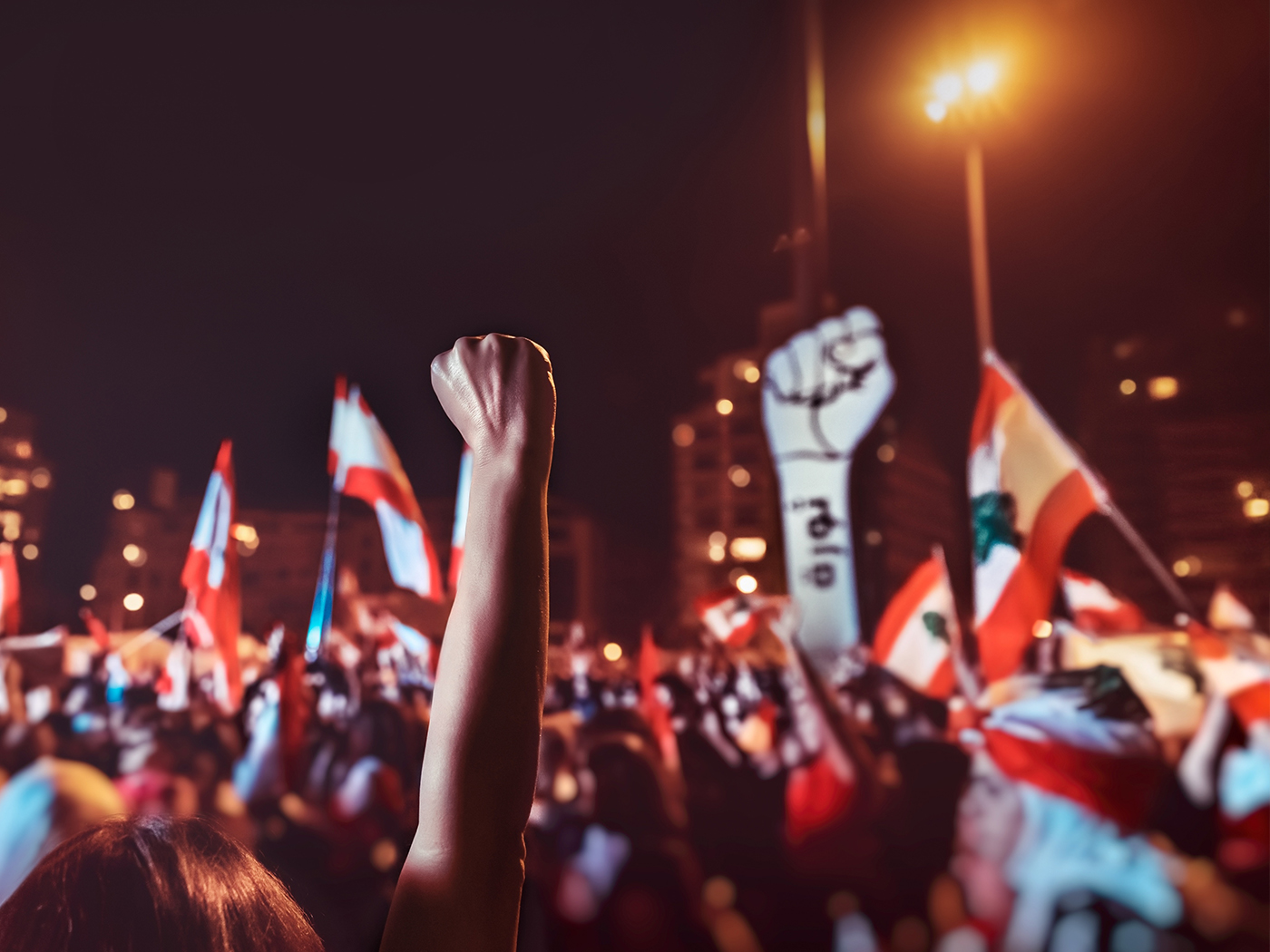 The Institute for Social Justice and Conflict Resolution (ISJCR) at LAU's School of Arts and Sciences (SoAS) has received a $500,000 grant from Carnegie Corporation New York for a research project on resilience and inclusive governance in the Middle East. The project, in collaboration with LAU New York Headquarters and Academic Center (LAU NY) and the Arab Institute for Women (AiW), will focus on Lebanon, Iraq, and Jordan as primary cases, and on Libya and Yemen as secondary cases.
LAU MEPI-TL Capstones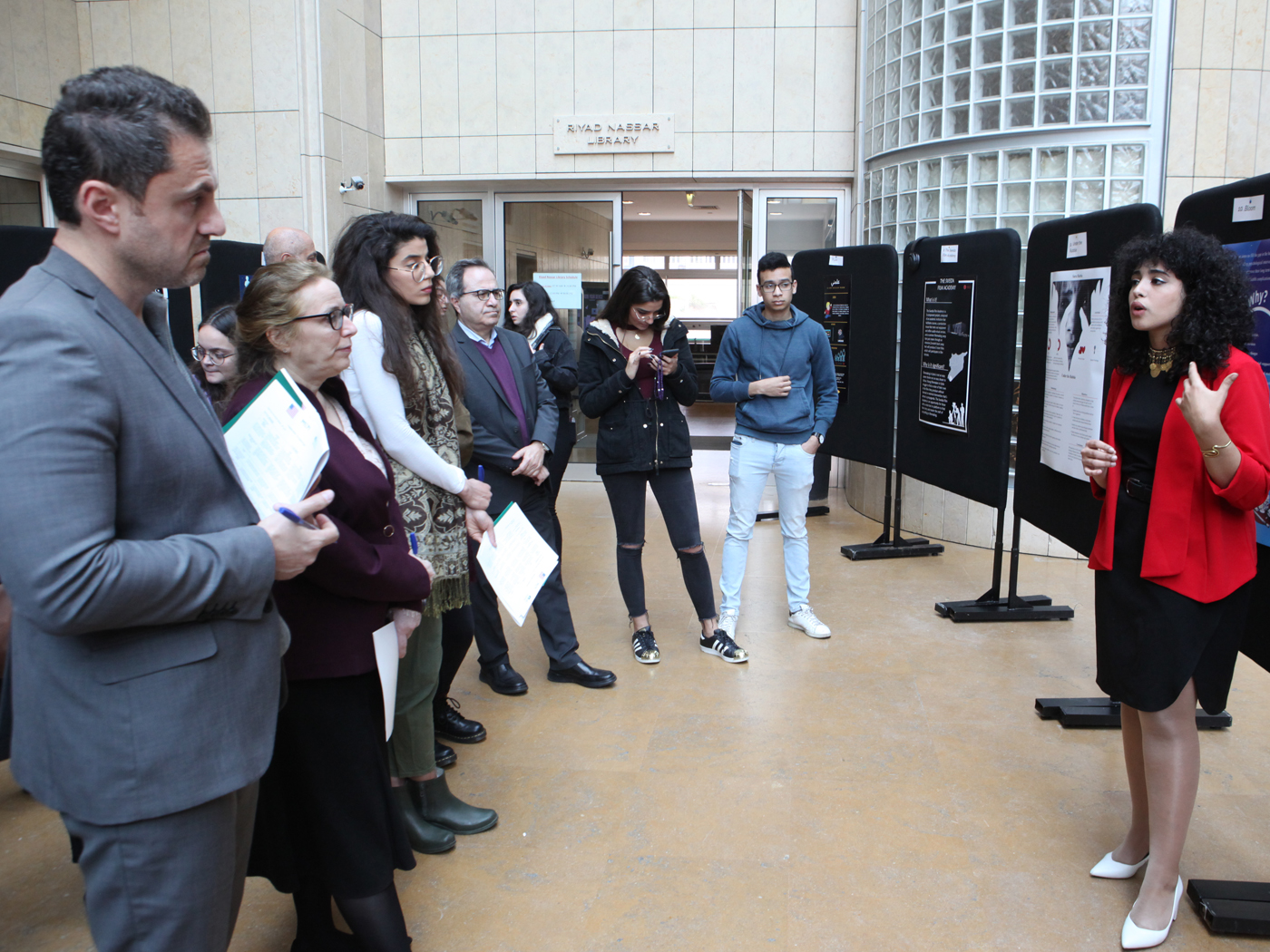 The graduating cohort of 13 Middle East Partnership Initiative–Tomorrow's Leaders (MEPI-TL) at LAU presented their capstone projects on Beirut campus in February. Now in its 11th year, the MEPI-TL program at LAU has brought a wealth of cultural exchange to an already-diverse student body. Every year, a new group of students from all over the Arab World is offered a full scholarship that covers tuition, board and living expenses, thanks to a generous donation provided by the US Department of State.
ASCE Fellowship for SOE Faculty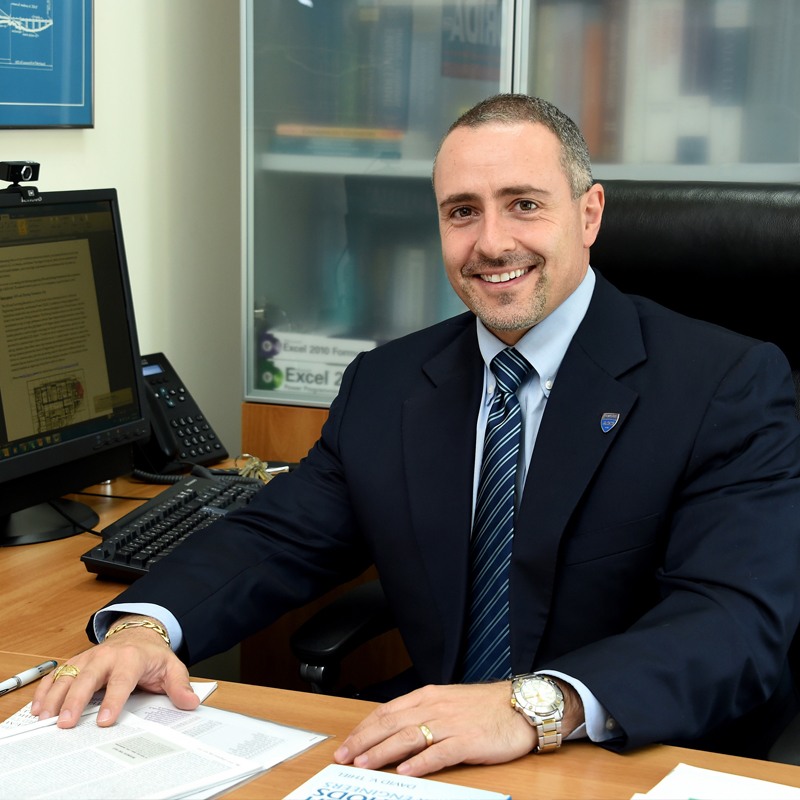 The American Society of Civil Engineers (ASCE) has bestowed a fellowship on Chair and Associate Professor of Civil Engineering at LAU Caesar Abi Shdid (BE '99), an honor held by less than three percent of its members, who exceed 150,000 from 177 countries.

Alongside his work at LAU's School of Engineering, Dr. Abi Shdid is a senior program evaluator for the Accreditation Board of Engineering and Technology (ABET) and a member of several international committees such as the Mathcad Engineering Technical Committee, the American Society of Mechanical Engineers' Piper and Pressure Vessels Division's Technical Committee on Design and Analysis, and ASCE's Civil Engineering Body of Knowledge 3 Task Committee.
Sustaining Real Estate in a Crisis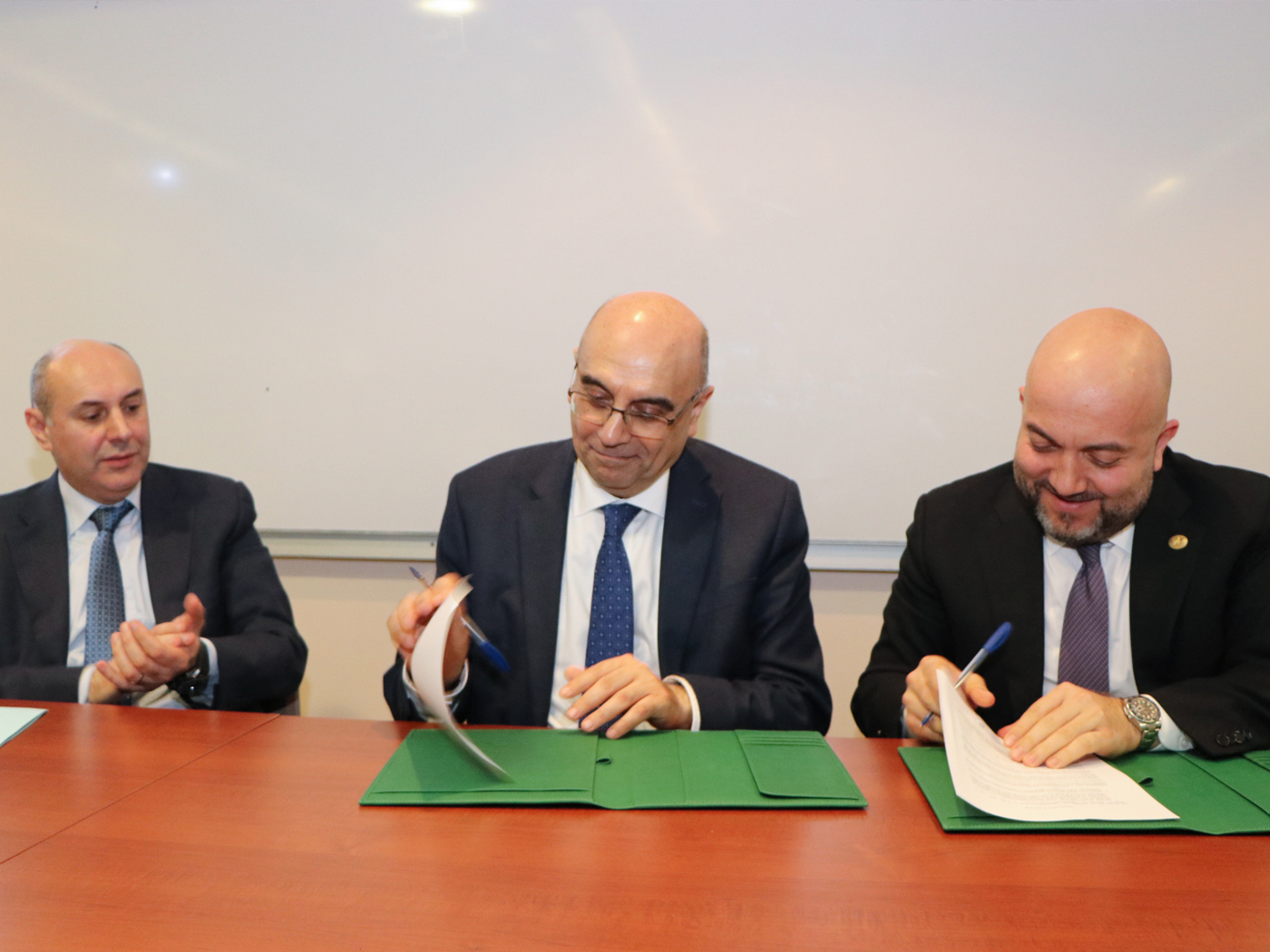 LAU's Continuing Education (LAU CE) has signed a Memorandum of Understanding (MOU) with the Real Estate Syndicate of Lebanon (REAL), paving the way for a long-term collaboration starting with a new certificate in real estate brokerage. The LAU CE Professional Real Estate Brokerage Certificate – a 45-hour course over three sessions – will cover all aspects of real estate laws, finance, sales and marketing.
Media Uses and Trust During the Uprising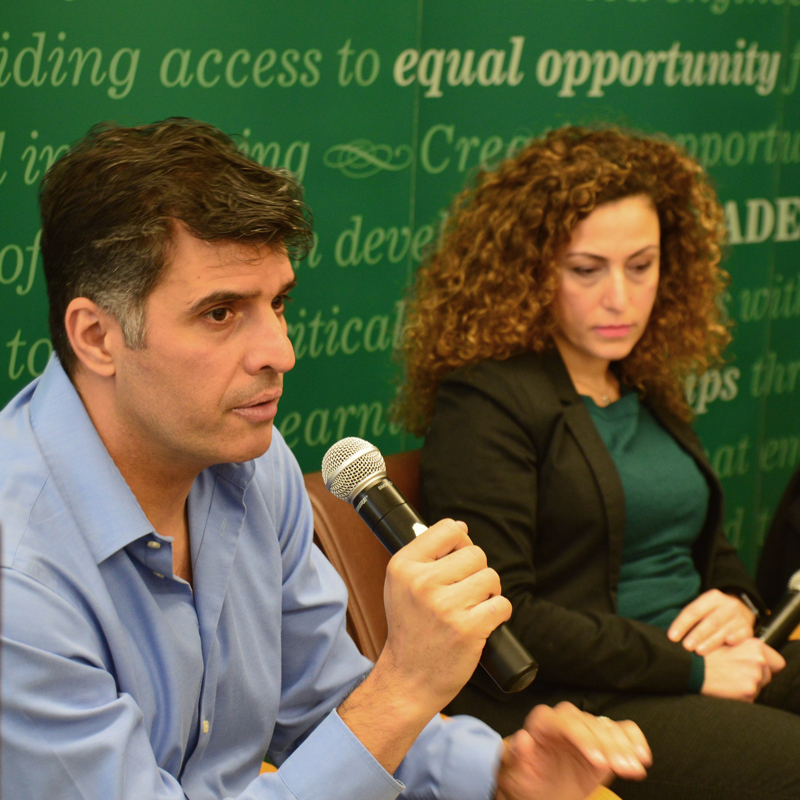 A research study by the School of Arts and Sciences (SoAS) should put "to rest all the rumors about how many people support and oppose the protests, which media stations have been followed or ignored and all the accusations against various Lebanese media," said Chairperson of Communication Arts Jad Melki. Conducted by the LAU's Institute of Media Research and Training (IMRT) as part of its Media/War program, the study was funded by SoAS and the Office of Graduate Studies and Research (GSR), and led by Dr. Melki, who is also IMRT director, along with IMRT Research Director Claudia Kozman. The findings, published in Arabic in Al-Adab Journal, aimed to help news institutions and journalists grasp new media habits and better serve their audiences.
Preserving our Heritage During Lockdown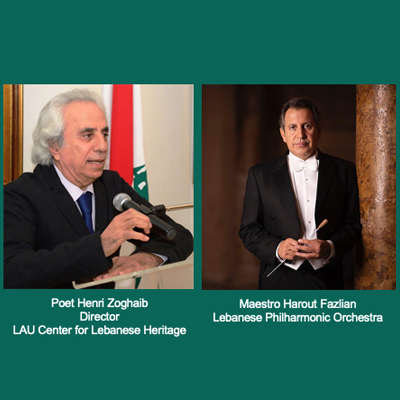 The Center for Lebanese Heritage hosted prominent figures in the arts and history in a series of engaging webinars tackling the challenges of the Lebanese theater, concerts and performances in a changing world, and the centennial of Greater Lebanon, among other topics. The center's director, Henri Zoghaib, moderated discussions with renowned historians Massoud Daher and Abdel-Raouf Senno, as well as conductors Harout Fazilian (Lebanese Philharmonic Orchestra) and Andre Hajj (Lebanese Oriental Orchestra), and choreographer Walid Aouni, to name a few.
Home Run for LAU Athlete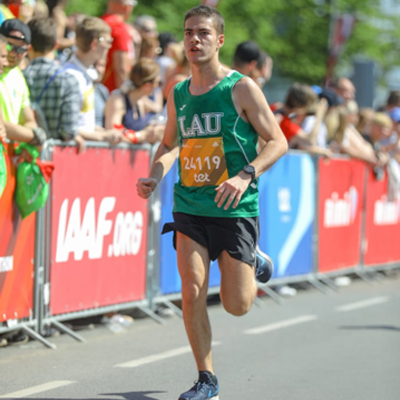 Management major and LAU Track and Field Sailor Karim Harik has amassed a number of local and international awards in running and kickboxing. During Spring 2020, he won the Lebanese Kickboxing Championship, and came second at the 2020 Funchal 8km Marathon in Portugal. He also seized first place overall in his age category at the 5km virtual races in Rotterdam, Netherlands and the Czech Republic. Last year, Harik came third in the Edmonton 5km Marathon and fifth overall, and earned a Gold Label Race at the Riga 6km Marathon in Latvia. On the kickboxing end, he won two bronze medals at the 2019 World Kickboxing Championship in Bregenz, Austria.
Virtual Graduations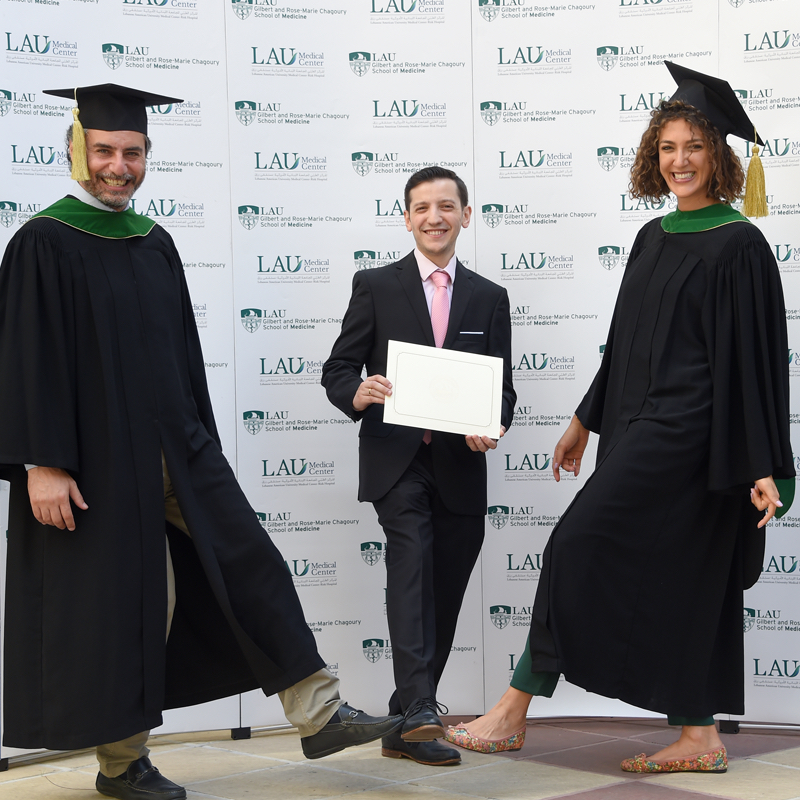 In an impassioned videotaped speech that marked his last commencement address, LAU President Joseph G. Jabbra conferred degrees online upon more than 2,000 students from both campuses. Graduation ceremonies were also held remotely for 19 scholars of the MEPI's Tomorrow Leaders Program, and 74 USP scholars. The Gilbert and Rose-Marie School of Medicine, this year, marked the transition of its 8th cohort to becoming physicians and its residents' next steps into the medical field in its first-ever virtual hooding and graduation ceremony.