Class Act
More in this issue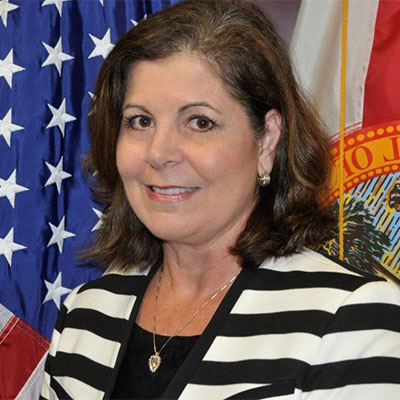 Suad Sam Ackley or Sue Aboul-Hosn (1973-1975) left LAU (then Beirut University College) in 1975 to complete her studies in social work at Spalding University, US. She has dedicated her 17-years-long career to helping victims of human trafficking and has assisted, since 2009, in more than 1,000 human trafficking investigations. In her current role as Regional Human Trafficking Coordinator at the Florida Department of Children and Families, she provides expert guidance to Child Protective Investigators and Case Management, such as developing and implementing policies, procedures and training that assist in identifying, documenting and determining the appropriate services for victims of human trafficking. Earlier in her career, while in the Middle East, she worked with wounded soldiers through the International Red Cross and with young women through the Beirut's YWCA.
Ilham Kandalaft Majure (BA '74) is a watercolor artist and teacher of Arabic and English. Now based in Barcelona, Spain, she has worked as a graphic designer with several architectural and design firms in the US and the MENA region.
Zoubeida R. Dagher (BS '80) was elected, in 2019, Fellow of the American Association for the Advancement of Science for her "distinguished contributions to improving K-12 science education through the study of representations of scientific epistemology in science curriculum and instruction across cultural contexts."
Rima Mishlawi (MBA '95) who also holds a Senior Professional in Human Resources – International certification (SPHRi) is an associate professor of management. Having spent close to 20 years in higher education and chaired the Department of Management and Marketing Studies for five years, she started her own social enterprise to empower the Arab youth. Her venture, Career Planning for Arab Youth (CPAY), offers career-planning services to young adults and professional corporate-training workshops to regional firms. Mishlawi lives in Sidon.
Camille Ibrahim Al-Musharrafieh (BA '97, RCD–Liberal Studies '99) is founder and CEO of the Lebanese social media platform Where Can I Find …? (WCIF), which consists of an application and website enabling people worldwide to help each other and get help in return. He was formerly head of Marketing and Customer Service for Hotstar Group of Restaurants. He is married with two children and lives in Muscat, Oman.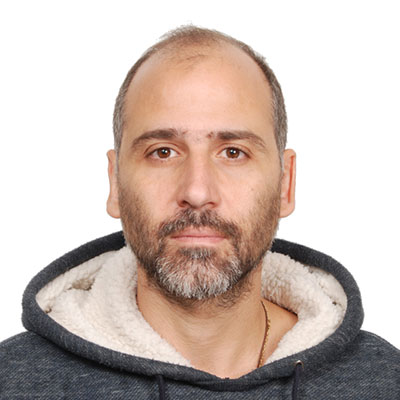 Philippe Germanos (BS '05) is founder and manager of Guita Bed&Bloom, an organic farm and environmentally friendly guesthouse that promotes agritourism, ecotourism, wellness and rural cuisine in the mountains of 'Akoura in Mount Lebanon.
May Waleed Mansour (BA '09) has been traveling to Beirut from Amman, Jordan, for about three and a half years on a weekly basis to attend a class toward an MA in Interdisciplinary Gender, which she expects to complete this year. She has worked for close to 10 years in the development sector in Jordan, out of which seven were spent on USAID projects in Monitoring and Evaluation. For the past three years, she has been employed as a gender officer for a local non-profit organization, SADAQA, that is dedicated to enhancing women's economic participation in Jordan.
Nadim Zaazaa (MA '10) is CEO of the UK Lebanon Tech Hub, which recently signed an agreement with LAU to run the university's innovation hub. He lives in Beirut with his wife and son.
Mohammad El Medawar (BS '11, MS '14) is a training professional and consultant based in Beirut. He created a Microsoft Excel Simulator, a step-by-step, guided and interactive learning tool for Microsoft Excel, which is available in English and Arabic and compatible with any device.
Khaled El Cheikh (BS '11, MBA '14) is a senior implementation engineer at BPC Banking Technologies in Dubai. He is currently working with the UAE Ministry of Finance and DXC (a partner of Hewlett Packard Enterprise Services) on the implementation of BPC SmartVista solution for a mission critical core of the new E-Dirham solution that will provide a next generation platform for UAE's National Payment Scheme.
Jad Sankari (BE '12) is a system engineer at Lucid Motors, San Francisco, US. As a former responsible and release engineer for engine development at General Motors, noting the shift in the auto industry toward electric mobility, he jumped on the bandwagon to implement the electric distribution system for the fully electric luxury vehicle, Lucid Air.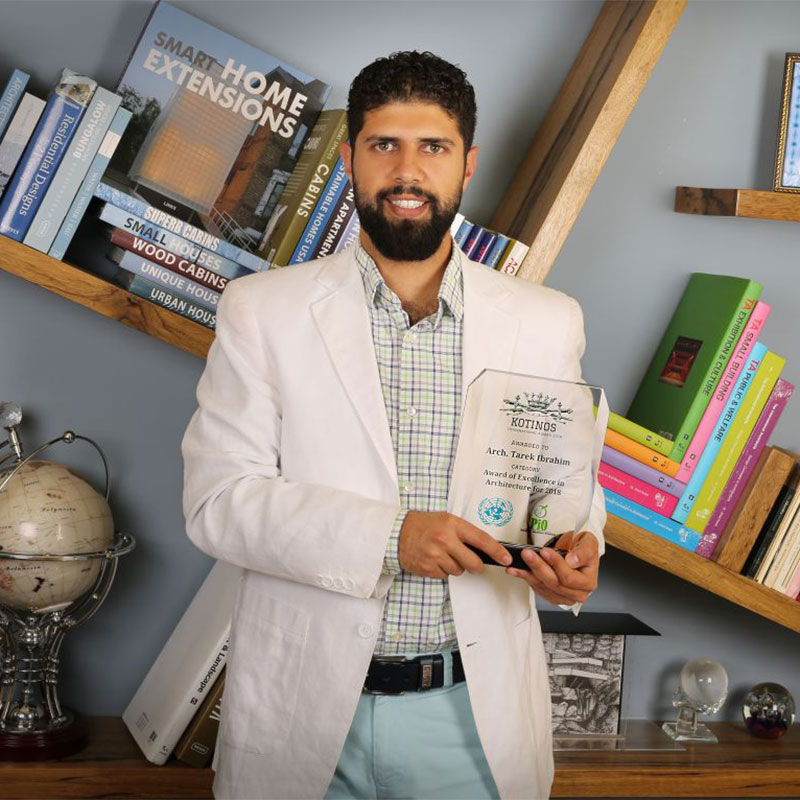 Award-winning Architect Tarek Ibrahim (BArch '12) casts his own distinctive style to projects he has taken on through his own firm, Paseo Architecture. He has amassed four international awards in the US and Europe, most recently the German Design Award for his project, Extension of Identity.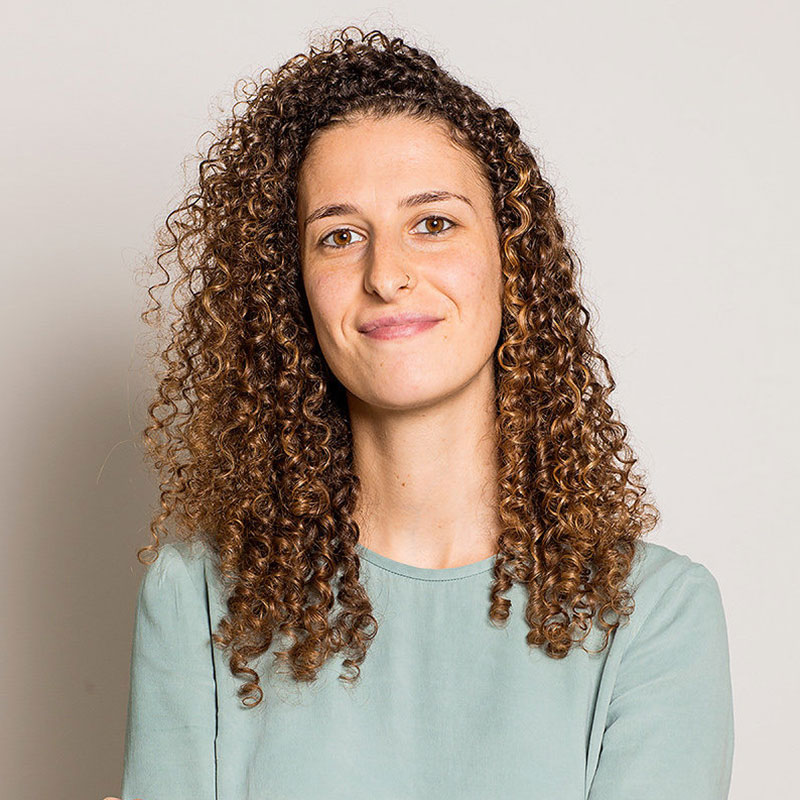 Alumna Nour Chamoun (BS '13) has made the 2020 Forbes 30 Under 30 List. Chamoun, who studied graphic design at LAU, is co-founder and chief-of-product of Scopio, an image marketplace designed to make stock photography more diverse, authentic and affordable. "LAU is where I was first given the space to realize my potential," said Chamoun, "and for that I am thankful."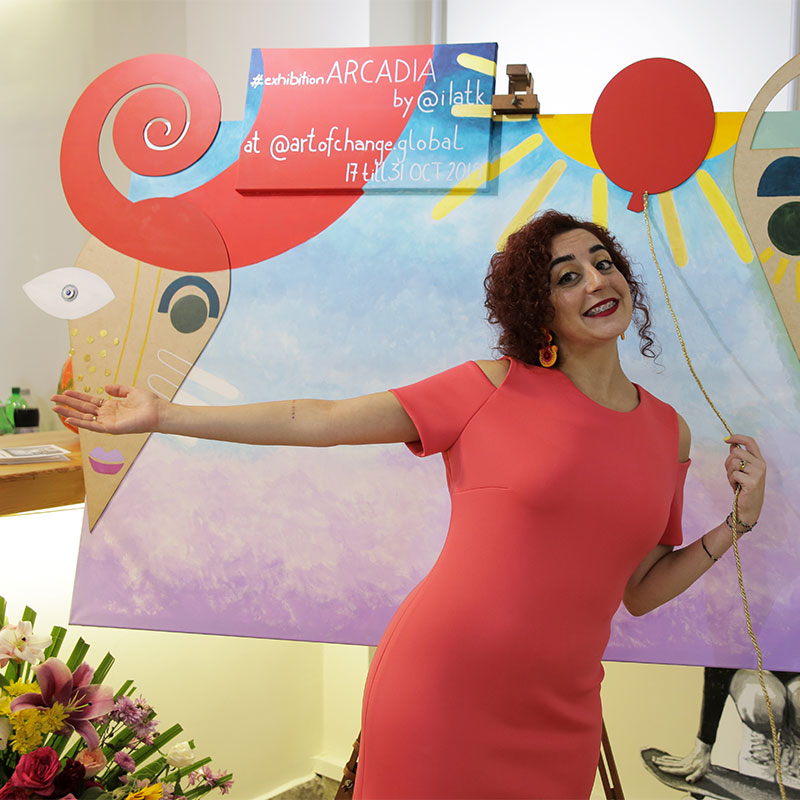 Ilat Tammouz Knayzeh (BA '13) is a partner at a Beirut-based video production house – Fine Line Production – a painter/co-owner of a painting studio and freelance graphic designer. A professional visual artist for 11 years, she has held 13 exhibitions, three solo exhibitions, and one international. She is married to cinematographer and LAU alumnus Hasan Abdallah Salame (BA '13).
Martine Jean Raymond Zaarour (BArch '14) is a founder of the startup Jar Thuraya, an enterprise that offers services related to heritage preservation, sustainable development and women empowerment locally with an upcoming expansion to the GCC. Previously, she completed her Fellowship in Economic Empowerment with the US Department of State in Washington DC.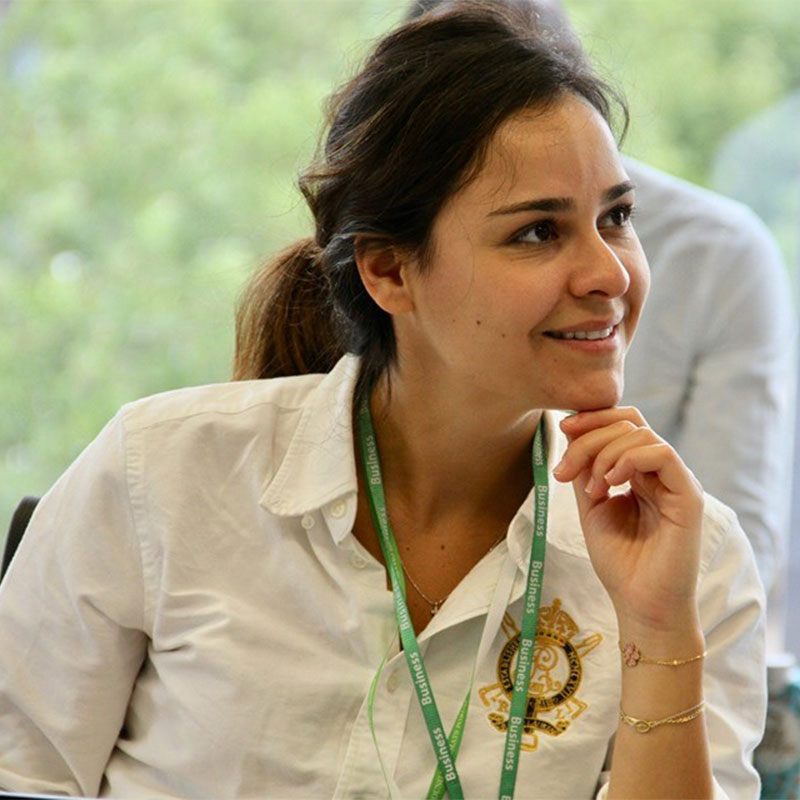 Narod Haroutunian (BA '14) is currently public affairs coordinator at the non-profit ABAAD – Resource Center for Gender Equality. She completed her MA in European Studies at the Southern University of Denmark and Europa Universität Flensburg and has worked as policy assistant at Women Political Leaders in Brussels.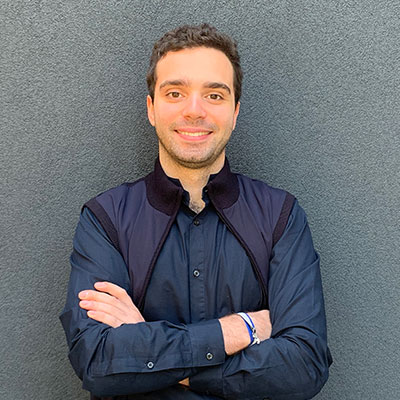 Simon Abboud (BArch '15) has been awarded first place at the IE EPIC Awards 2020 in the Young and Ambitious Minds category out of the 66,000 IE University Alumni of all ages and nationalities. Abboud, who completed his MRED at the renowned IE University, Spain, is actively engaged in helping Lebanon foster sustainable solutions to its economic crisis.
Souhad Fadi Aboulhosn (BA '15) went on to obtain an MA in Food Production and Management from the University of Nottingham, UK. Based in Lebanon, she is a freelance quality and food safety consultant for several factories, companies and restaurants locally and abroad.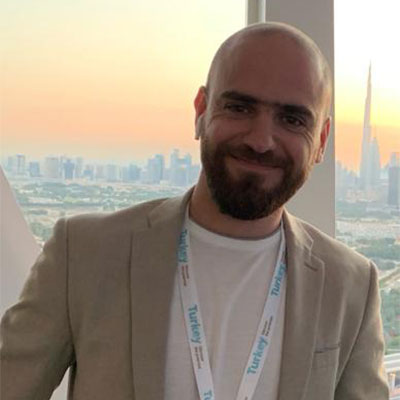 Architect Naji Al Hakim (BArch '15) won gold at the Muse Design Awards. His project, Innovation Lab, is the first multipurpose digital marketing garage for a bank's headquarters in Saudi Arabia.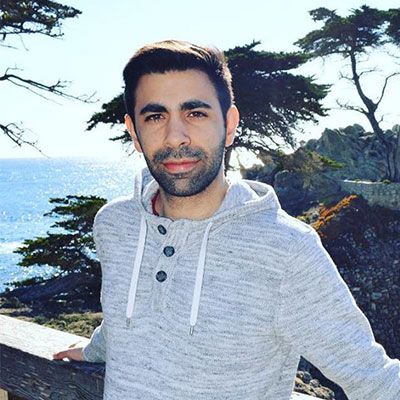 Moses Stamboulian (MS '15) is pursuing a PhD in Bioinformatics at Indiana University Bloomington, US, where he is also working as a research assistant at the human microbiome lab.
While having started off as an architect for two years, Maher Mansour (BArch '15) left Lebanon in 2017 to pursue a career in high-tech entrepreneurship. He completed a master's degree at the Harbour Space University in Barcelona and, in 2019, founded a startup that helps small businesses to strengthen their customer relations and acquire new ones.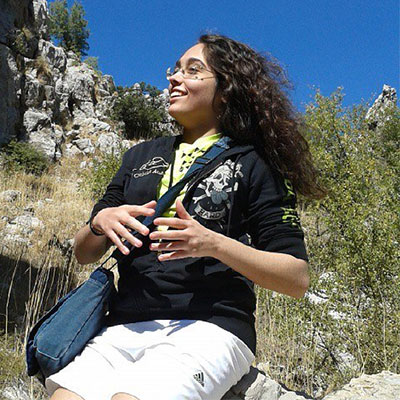 Aya Osseiran (BA '16) went on to complete a postgraduate degree in child psychology at Kingston University, UK. She has worked with students and children with emotional, learning and behavioral difficulties and on the autistic spectrum.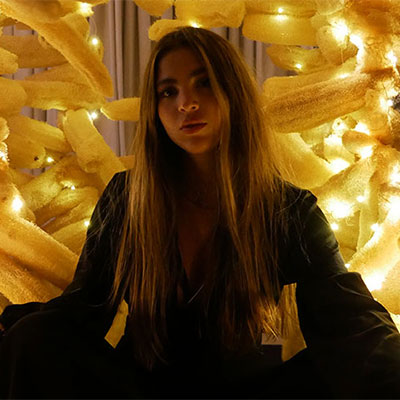 An interactive art installation by alumna Noor Taan (BS '17) has been displayed at the Art Basel exhibit in Miami Beach, Florida. For the work, the LAU graphic design graduate used 1,000 loofahs to reimagine the womb and the concept of rebirth. Taan is currently pursuing her MA in Industrial Design at the Pratt Institute in New York City.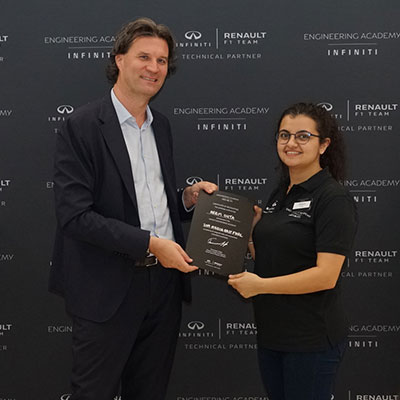 Mechanical Engineering alumna Reem Outa (BE '19) snatched second place at the Infiniti Engineering Academy, which took place in Abu Dhabi. Outa had qualified for the top ten finalists among hundreds of applications from across the region, having passed a rigorous process which involved an online exam, a competition and an interview.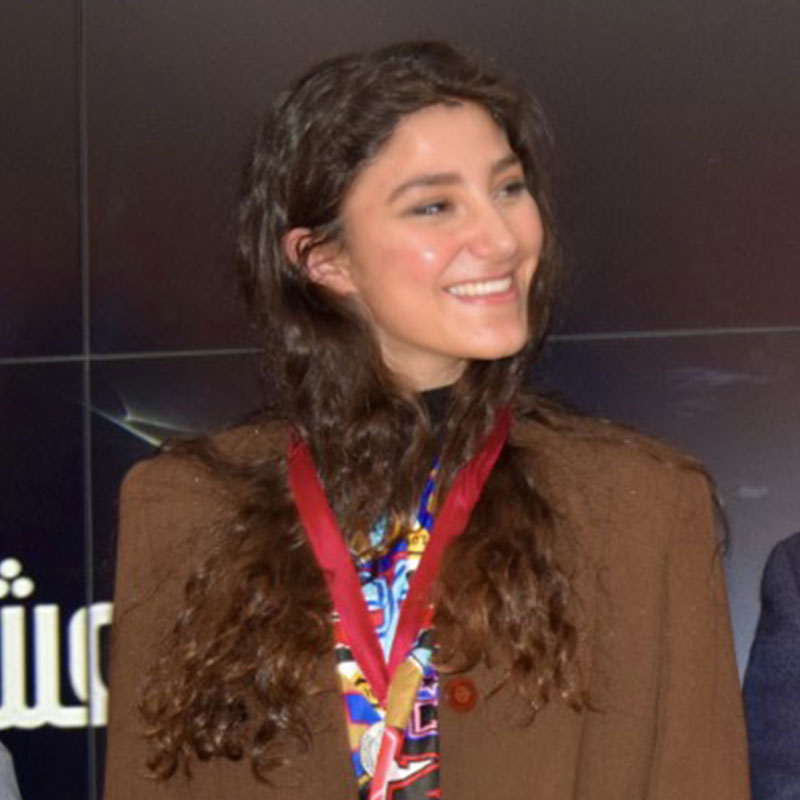 Maria Tarchichy (BArch '19) won the prestigious Lebanese Order of Engineers' Chadirji Prize, for her project: The Public Library of Aleppo: Regenerating the Memory of the City. Through it, Tarchichy addresses contemporary approaches to Islamic architectural heritage, historic fabric and reconstruction, while responding to the primary psychological needs caused by the atrocities of war.