Newly Acquired Simulators Advance Medical Training
More in this issue
The Clinical Simulation Center (CSC) at LAU's Gilbert and Rose-Marie Chagoury School of Medicine recently acquired a host of new, innovative simulators and web-based education modules. The new equipment will give students, residents and physicians unique, hands-on experience that will advance their simulation-based learning, acquaint them with rare and difficult cases, and allow them to safely practice without compromising patients' safety.
As simulation-based education is mandatory for students and residents at LAU, Director of the CSC and Assistant Dean for Continuing Medical Education Vanda Abi Raad explained why this new addition is important for their learning.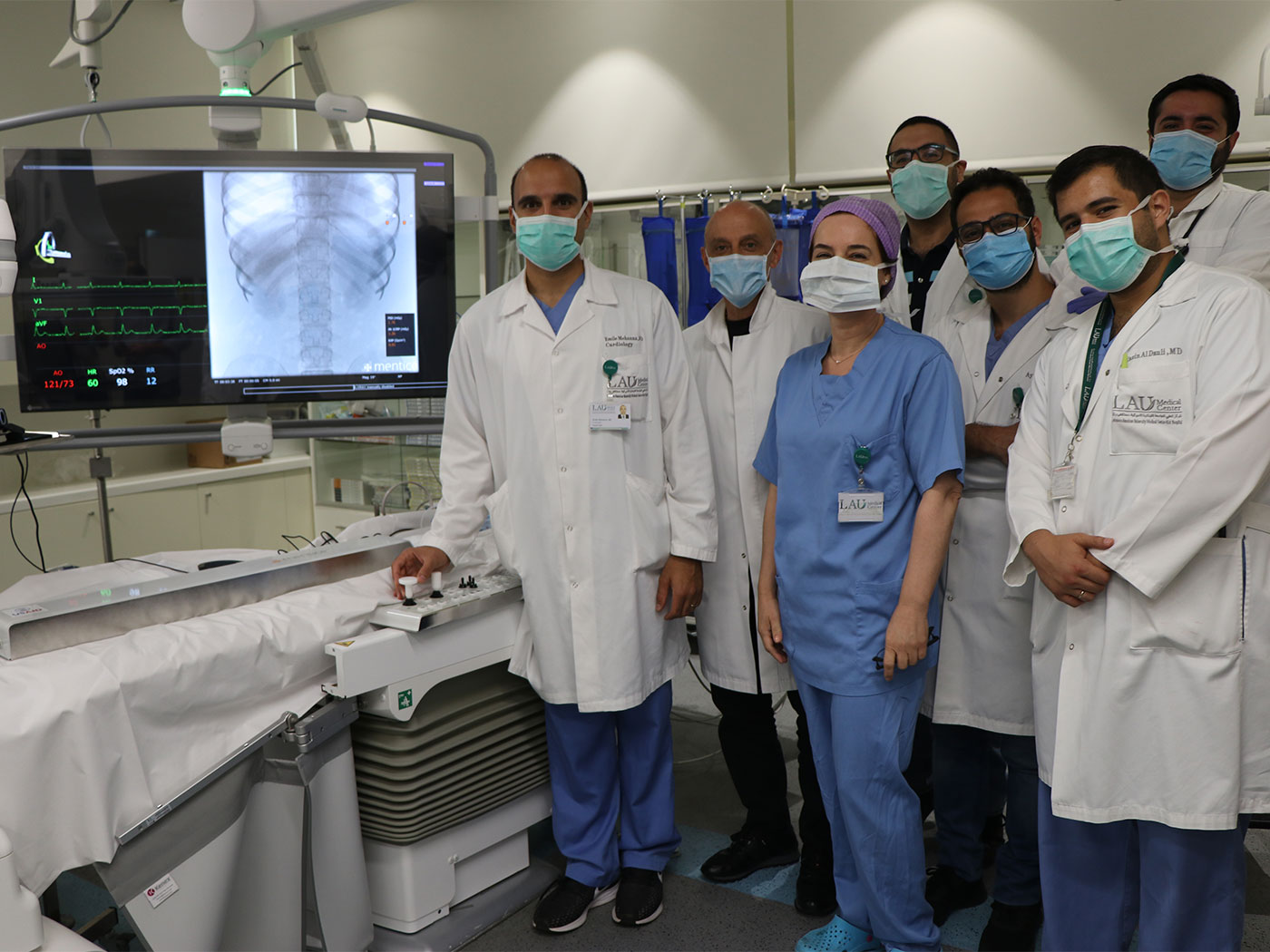 "The opportunities to acquire some crucial skills of clinical decision making as well as technical procedures are suboptimal in many medical centers, due to the limited number of cases and the risks that come with operating on real patients," clarified Dr. Abi Raad. Delicate procedures across specialties such as laparoscopic surgery, neurosurgery, endovascular and interventional radiological techniques, she said, require fine motor, visual and special skills using imaging to guide the manipulation of surgical instruments, needles, wires, and catheters in deep organ systems.
"A controlled environment," therefore, "such as a Virtual Reality (VR) simulator, allows residents and surgeons to practice their skills and learn through trial and error without fear of harm to a patient."
To that end, a portable high-fidelity endovascular simulator –the first in the region – provides realistic training for angiographic and interventional procedures, and enables hands-on procedural training for residents, clinicians and medical professionals in cardiology, radiology and vascular specialties.
Clinical Professor, Division Head of Cardiology and LAU Medical Center-Rizk Hospital Chief Medical Officer George Ghanem points out that cardiovascular intervention has become increasingly more technical, necessitating advanced skills that should be performed according to strict protocol.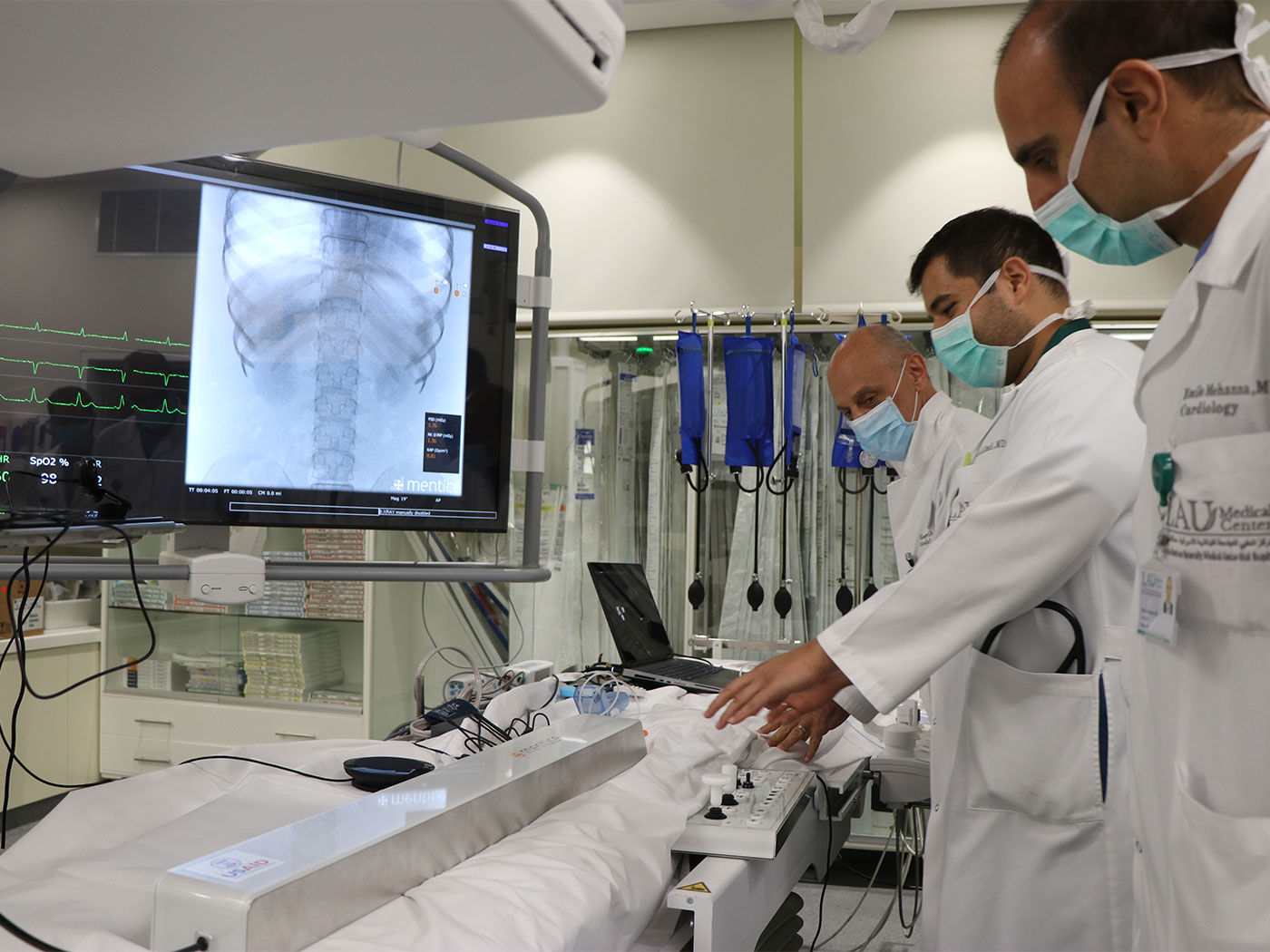 "Having this simulator will help us tremendously in teaching our fellows the different steps, for them to acquire good reflexes and apply them in reality," said Dr. Ghanem. "The more they learn through simulation, the easier – and safer – it will be for them to proceed with treating a real patient on the catheterization table."
In the case of neuroradiology, advanced medical equipment and tools are crucial for the high performance of the physician and training of the residents, according to Clinical Assistant Professor, Program Director of Radiology Residency and Neuroradiologist Raghid Kikano.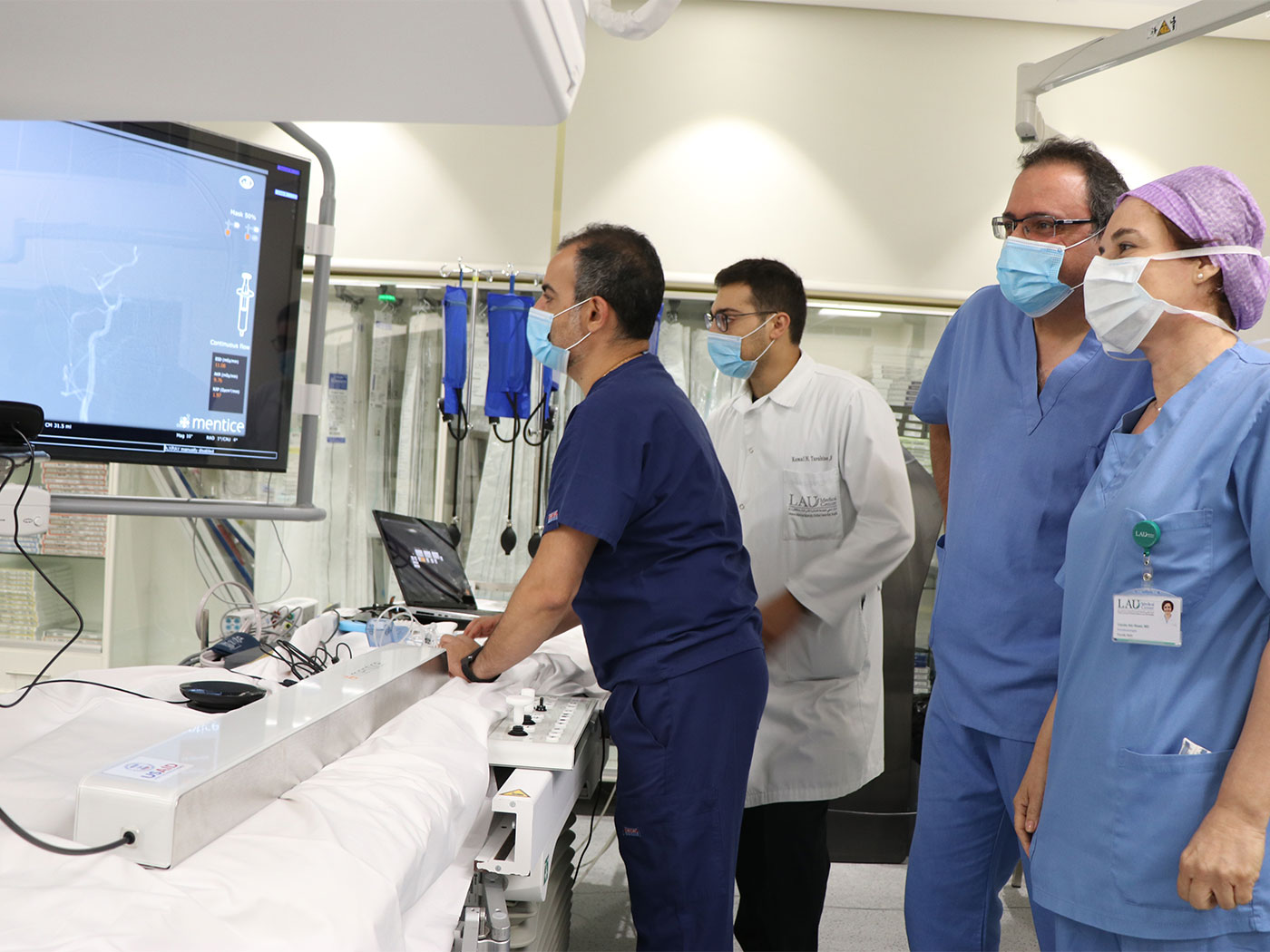 Apart from presenting them with "difficult scenarios that they are not likely to come across during their routine training," explained Dr. Kikano, the new simulators are equally useful for physicians, who would be able "to upload specific cases that they come across over the years into the simulator, train and retrain themselves by diversifying scenarios, and accordingly provide optimal care for their patients."
This is not only limited to neuroradiologists' experience. Head of Vascular Surgery Fady Hayek spoke about how using the simulator with difficult cases – for example angulation in the arteries – whereby surgeons could get to train before operating in real life. "Ultimately, this would translate into less time with the patient and even save time pre-surgery, such as on X-rays that otherwise need to be done," noted Dr. Hayek.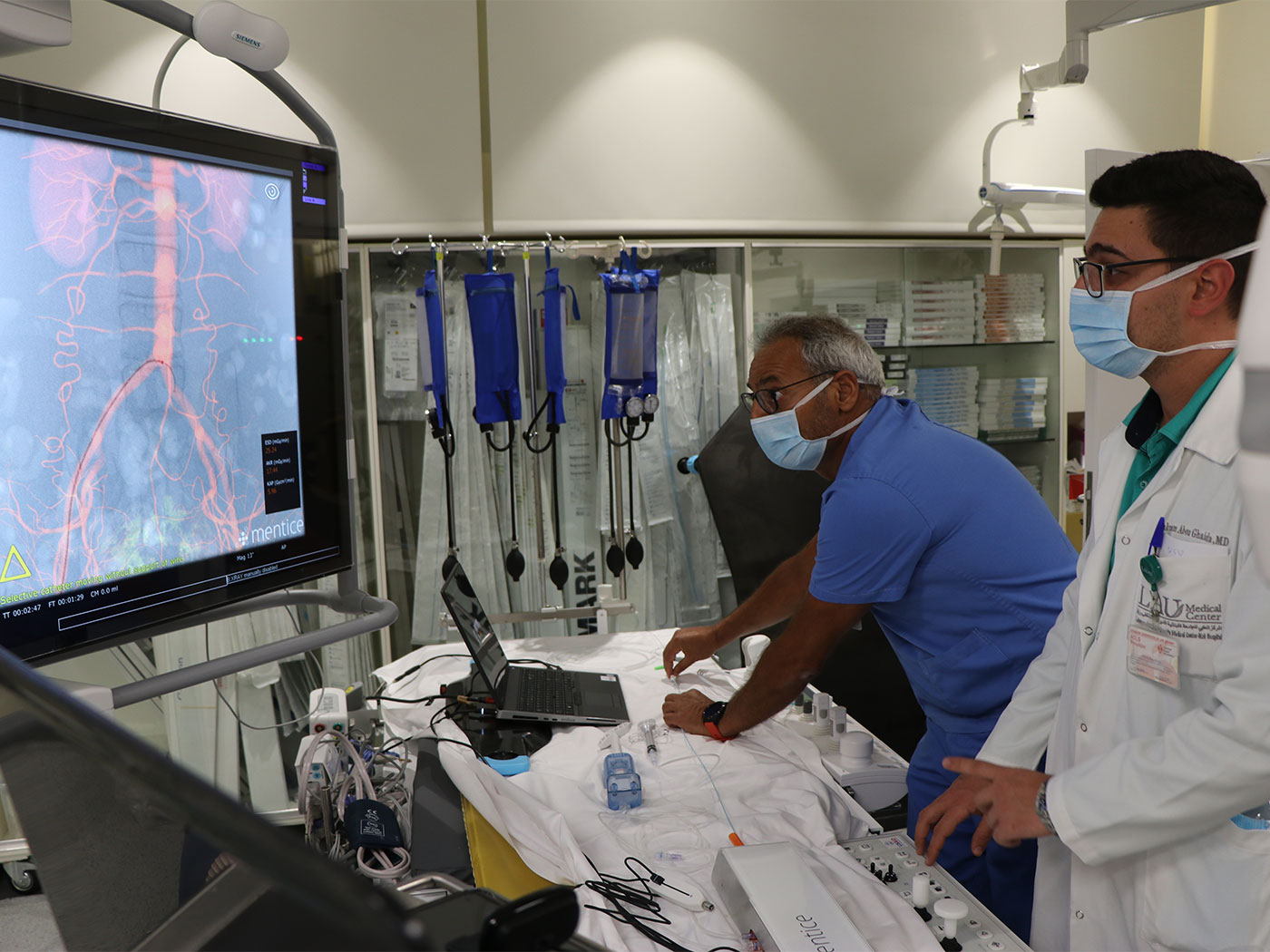 Another addition to the CSC, the neurosurgery VR simulator features sophisticated 3D graphics and haptic technology – one that simulates the senses of touch and motion – that provide a realistic look and feel for practicing common tasks in brain surgery.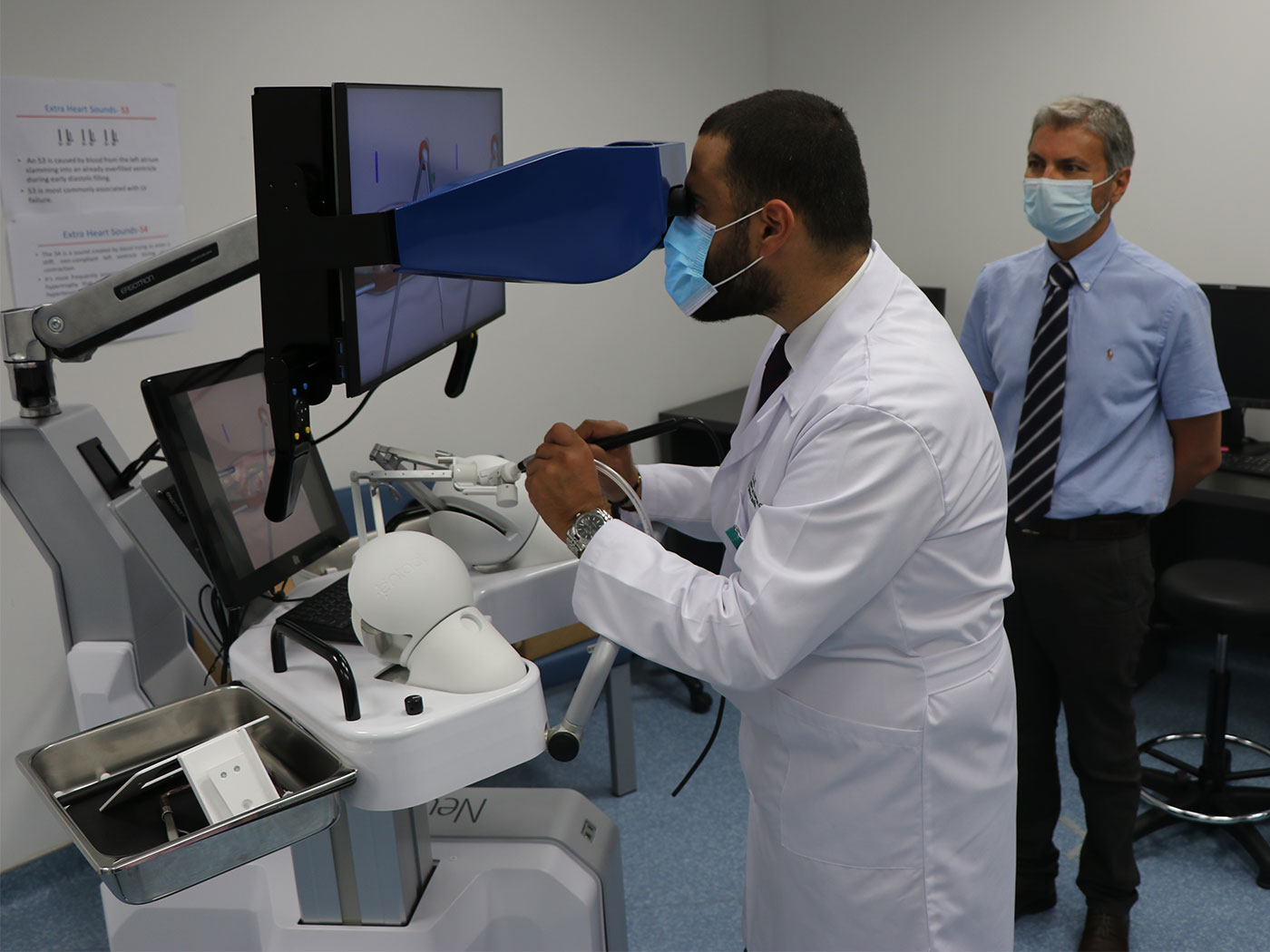 "Risk-free simulation training is expected to become an increasing demand as part of neurosurgery training, same as flight simulation is an integral part of pilot training." said Clinical Assistant Professor/Program Director of Neurosurgery Residency & Acting Division Head of Neurosurgery Ibrahim Saikali. To that end, "with the added tactile and spatial dimensions, haptic and 3D technologies provide a real refinement of the simulation environment that mimics a real-time environment."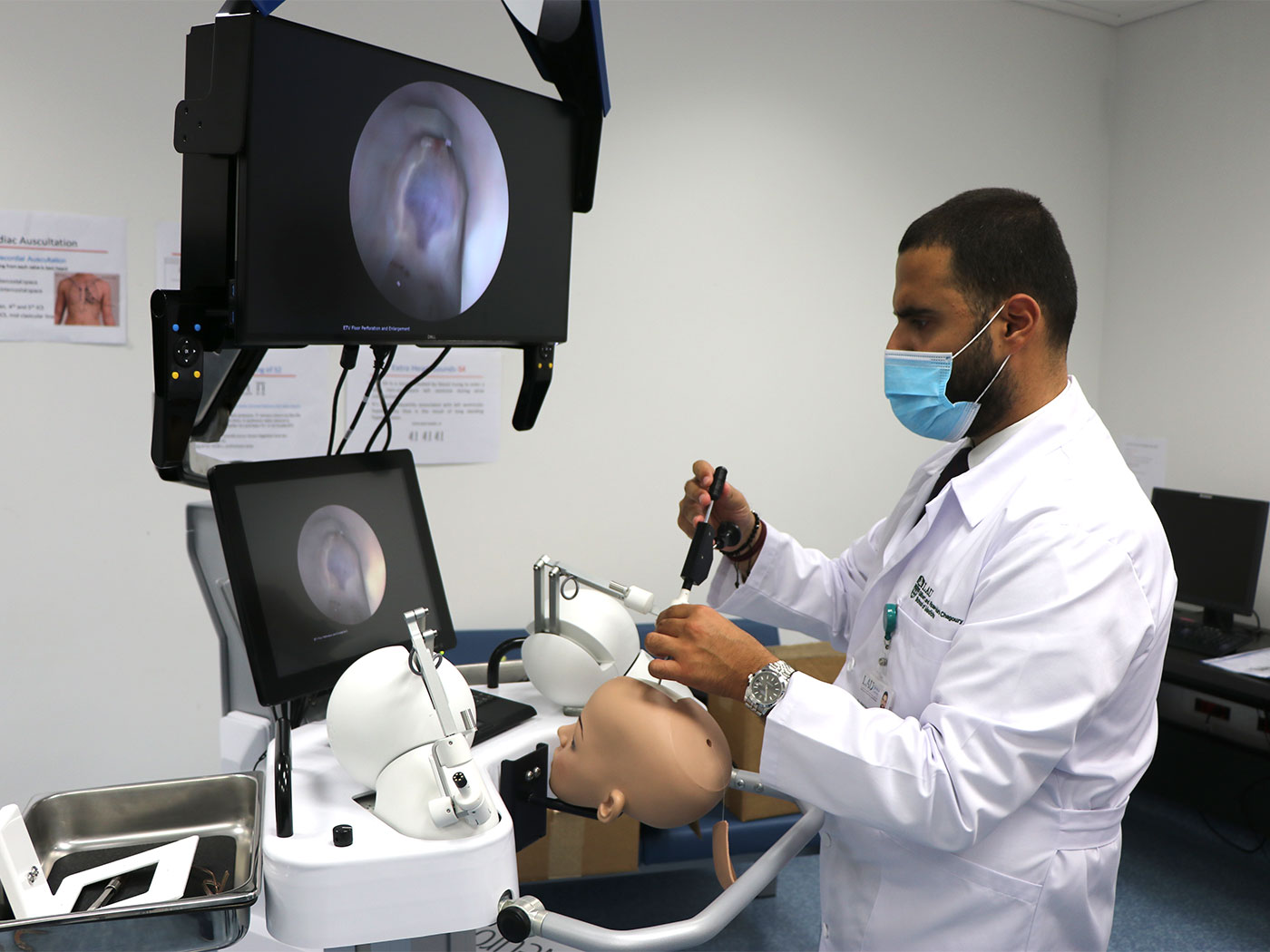 Apart from the two simulators, the center had also acquired eight units for Fundamental Laparoscopic Surgery (FLS) training, a comprehensive, web-based education module for surgical residents and practicing surgeons. The American College of Surgeons (ACS) had endorsed the module's program content, which also covers disciplines such as gynecology and urology.
The acquisition of the equipment was made possible through a generous American Schools and Hospitals Abroad (ASHA) grant, and was awarded to LAU CSC following a rigorous and highly-competitive application process.
Dean of the School of Medicine and President-Elect Dr. Michel Mawad welcomed the new additions to LAU. "By pushing the envelope in learning innovation, we are serving the advancement of healthcare in Lebanon and the region, and expanding our reach beyond the borders of our medical school."